WHY SHOULD WE GIVE THANKS TO GOD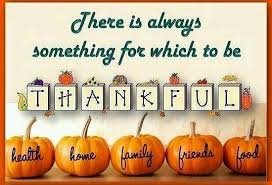 https://postimg.cc/image/ibrj3yjl9/
Psalm 100 King James Version (KJV)
100 Make a joyful noise unto the Lord, all ye lands.
2 Serve the Lord with gladness: come before his presence with singing.
3 Know ye that the Lord he is God: it is he that hath made us, and not we ourselves; we are his people, and the sheep of his pasture.
4 Enter into his gates with thanksgiving, and into his courts with praise: be thankful unto him, and bless his name.
5 For the Lord is good; his mercy is everlasting; and his truth endureth to all generations.
Thanksgiving is the expression of being grateful,Many people think that the things they have is by their right,they believe the ability to walk,sleep and wake, eat, being intelligent is by their own power,they see no reason to give God thanks. this should not be so,we should GIVE THANKS AT ALL TIMES.
Why Should we give thanks?
We should give thanks to God for making us to counted among his children, For the salvation of our souls.Ephesians 2 vs8 For by grace are ye saved through faith; and that not of yourselves: it is the gift of God.

We should give thanks to God for his mercies over us and our families.

We should give thanks to God for his protection over us and our loved us, We travel around the world,town, we go to work and our business daily no form of accident that will claim our lives happened to us,It is something we should thank God for.

We should thank God for fighting all our unseen battles. God give us victories our all the enemies.

We should thank God for provision,some people have nothing to eat even if it is once you eat a day still thank God and he will do more.

We should thank God for good health, some have a lot of money but they have health issues, it is not that we are mocking them but that is more of a reason we should thank God for our health.
_ We should thank God because he commanded us to do so,1 Thessalonians 5 vs 18 In every thing give thanks: for this is the will of God in Christ Jesus concerning you.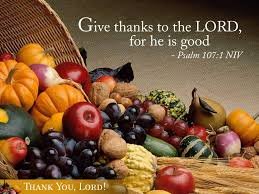 https://postimg.cc/image/cim2gzzul/
Do not thank God only when all is well with you,or when you become rich, or when you feel like it, or only on Sundays in the church BUT THANK GOD AT ALL TIMES. When going through trials and temptations,or having a delay in a miracle or disappointed still Thank the Lord,Thank him in all situations of life. You may say i don't know what you are passing through and i am telling you to thank God,my brother or sister if only you know what other people are going through you will know that your case is nothing compared to theirs, Do you know that people in the prison still thank God more than some of us that are free, You don't know what it means to be free,some people are in the prison for no crime but you and i we are free to move around so we should be thankful.
When we give God thanks we will experience complete miracle, look the story of the 10 lepers in the bible ,
Luke 17 vs 11-19
11 And it came to pass, as he went to Jerusalem, that he passed through the midst of Samaria and Galilee.
12 And as he entered into a certain village, there met him ten men that were lepers, which stood afar off:
13 And they lifted up their voices, and said, Jesus, Master, have mercy on us.
14 And when he saw them, he said unto them, Go shew yourselves unto the priests. And it came to pass, that, as they went, they were cleansed.
15 And one of them, when he saw that he was healed, turned back, and with a loud voice glorified God,
16 And fell down on his face at his feet, giving him thanks: and he was a Samaritan.
17 And Jesus answering said, Were there not ten cleansed? but where are the nine?
18 There are not found that returned to give glory to God, save this stranger.
19 And he said unto him, Arise, go thy way: thy faith hath made thee whole.
There were 10 lepers that was healed but only one came back to say thank you because of that single act of saying thank you he was made whole, that means his miracle was complete.He won't have any chance of being a leper anytime in Life.
When you thank the Lord he will do more,he will say this my child is being thankful let me add more to his blessings. We should always give a thanksgiving that will be acceptable unto the Lord ,it should be done willingly not with a grudgingly. Thanksgiving can be done with our substance,time and materials .
After all this, will you still say you don't have a reason to thank God ? Thank God everything,both the one he has done, about to do and will still do.
Have a great weekend and always be thankful to God.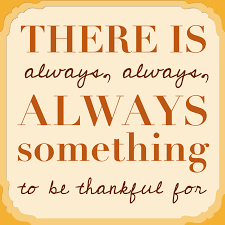 https://postimg.cc/image/l0vilggot/