HOW DO YOU SPOT OPPORTUNITIES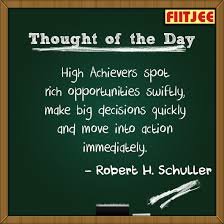 https://postimg.cc/image/8f40k6lbv/
In my last post,i talked about looking inward for the opportunities around,you can read more about the post through this link https://steemit.com/steemchurch/@vik3/look-inward-look-around
Today we will be disccusing on how to spot these opportunities.
Opportunity is a promoter and agent of change,every change in life is as a result of utilized opportunity. Opportunities abound everywhere,all you need is to be able to recognise one when you see it. Many people complain, murmur and ignore an opportunity when it comes because they can't recognise it. They never know it is an opportunity until its lost forever.
Opportunity can be tough or subtle to spot. Recognising an opportunity depends solely on you,what does an opportunity look like to you? You need to know the kind of opportunity you are looking for,identify it because if you don't ,its likely to sneak past you unnoticed. Sometimes an opportunity may be hidden from plain view,but there are visible clues one can follow. In such cases you need to recognise and follow the clues that will lead you to the opportunity you are seeking.
At other times ,opportunity disguises itself as something else. Whatever the case,if you broaden your parameters a bit and use a little imagination,you can train yourself to see opportunities that were hidden from your view.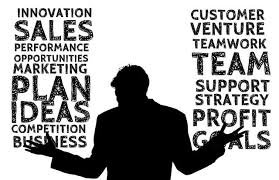 https://postimg.cc/image/ktqskdn2z/
HOW DO YOU SPOT AN OPPORTUNITY?
A) NETWORKING; Networking is looking for opportunities by asking people,it is used especially for finding out about jobs not advertised. If you learn to network effectively,you will get inside information on jobs and careers and build contracts that can help you find work.
B)INFORMATION; Information about opportunities is everywhere,the internet, the media, agencies and more. The internet is mainly handy for job search as there are many ways it can work out by sorting through and applying for vacancies.Newspapers,trade magazines,job centres and recruitment agencies are some the other places employers advertise job vacancies.
C) CREATIVITY; You can create your own opportunity! instead of search for white -collar jobs,You can create your own jobs,Recognise a need,look at it objectively from all angles and get creative about how you could serve that need. You may have an idea about how to do something better,faster,cheaper or at a higher quality. Make sure your niche overlaps with what you do well and your passion,once you define your niche,make it your business to know more than your peers,lastly devise a strategy that helps you stand out from the crowd and get noticed like developing,promoting and leading website, blog,online discussion forum or emailing newsletters on your area of expertise. In summary be a guru and market yourself.
D) FAITH; Without God,your creativity and help from people will be in vain. Therefore don't trust in flesh,depend on God solely and he will open doors of opportunities for you.
Proverbs 3:5-6 King James Version (KJV)
5 Trust in the Lord with all thine heart; and lean not unto thine own understanding.
6 In all thy ways acknowledge him, and he shall direct thy paths.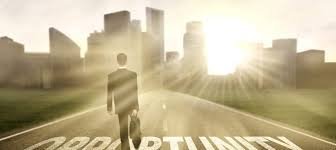 https://postimg.cc/image/sazzzicl7/
SEIZE OPPORTUNITIES
One way to make good use of your opportunity is to prepare for it before it comes. Be prepared for anything ,surprises can come up anytime. Even a lost opportunity can present it self again. Make yourself ready by investing in your knowledge and experience. How do you seize the opportunity when it comes?
a) DEVISE A PLAN; You must take time to develop a strategic plan,until you have a plan and write it down,you don't have a goal. You simply have a good idea,but good ideas seldom come to fruition without a plan.
b)MAXIMISE YOUR POTENTIALS; God has given everyone spiritual gifts,natural abilities, skills and talent to excel in life. Develop your own God given abilities and develop them.
c) BE COURAGEOUS TO OVERCOME PROBLEMS;There are risks and adversities associated with every opportunity,you need to be courageous and face your challenges and obstacles as a stepping stone to greater heights.
d)DON'T DESPISE SMALL OPPORTUNITIES; Often times the first opportunity you get is small, don't be discouraged about it.
Job 8 vs7 Though thy beginning was small, yet thy latter end should greatly increase.
e) BE DILIGENT IN YOUR WORK; Avoid laziness,indecision and carelessness,be determined,disciplined and prayerful and you will excel in all your endeavours.
As a christian you must shed idleness and indolgence, occupy yourselves in ventures and promote greater good of humanity. look around for what will advance the kingdom of God and add value to your life. May God open great doors of opportunity for us in Jesus name. Amen.
THINK BIG,THINK WIDE!
OPORTUNITIES ABOUND EVERYWHERE!