Ladies and Gentlemen of STEEM,
'Peace be with you.'
---
As a good Steemian friend (@owoblow-steemit) pointed out today,
'AS A GOOD PERSON YOU DO NOT NEED TO SOLVE ALL THE WORLD'S PROBLEMS; YOU JUST NEED TO IDENTIFY A SINGLE PROBLEM AND THEN GO FIX IT.'
---
STEEMCHURCH
'THE HOLY CHURCH OF CRYPTOGRAPHY, BLOCKCHAIN & STEEM'
was established on the Steem Blockchain on 11 December 2017.
With the vision 'Freedom and liberty in the spirit of Christ', - SteemChurch has provided a platform for many from under-privileged / poorly managed nations to earn STEEM with their talents and labors, thereby enabling these parishioners to improve their lives dramatically.
Having met their own physiological needs, our parishioners in turn have sought to identify problems in their local communities and have begun fixing these.
In a little under six months SteemChurch now has parishes in Venezuela, Nigeria and Ghana. It also has the ambitious FARMS project, with an aim to use the STEEM blockchain to feed the world 'one small farm at a time'.
STEEMCHURCH IS AFFECTING CHANGE AND CHANGING LIVES!
This Knight looks back at what we have achieved over the past 6 months and is astounded.
SO MUCH TALENT HERE AT STEEMIT AND SO MANY GOOD PEOPLE!
---
It is therefore with much excitement and pleasure, that this Knight announces that we will be taking that next step; we will be launching our very own...
STEEMCHURCH SMART MEDIA TOKEN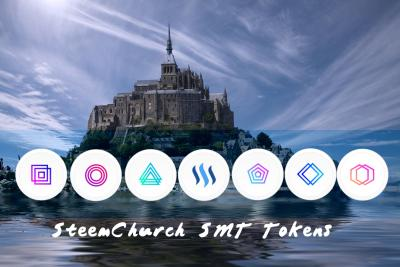 ---
This Knight has been considering this idea for some time now. However, there were just too many unanswered questions. Fortunately today, many of those questions were answered by the @steemitblog team. Thank you.
https://steemit.com/steem/@steemitblog/steemit-blockchain-team-update-appbase-rocksdb-bandwidth-hf20-smts-and-more
---
A TOKEN TO FIX THE WORLD, A SINGLE PROBLEM AT A TIME.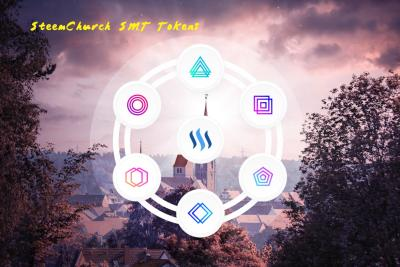 This will be a major fund raising initiative with the view to expand our current sub-communities, drive development of the FARMS initiatives and expand our presence into new countries - in particular, Argentina, whose people are in dire need of assistance.
The strategy is simple. We raise funds giving us what would effectively be a greater share of the Steem reward pool, albeit through our own token.
This additional Voting Power would be used to focus rewards towards projects which best serve their local communities. It would also be used to support those who were posting in accordance with our mission and core values.
The new tokens could serve as a medium of exchange within the SteemChurch and more importantly, they might serve as a medium of exchange for parishioners within their local communities (subject to local laws of course).
There would be a modest allocation of tokens to the founding members of the SteemChurch, as compensation for your efforts to date and as incentive to push forward with your community initiatives.
---
Where to from here?
The Whitepaper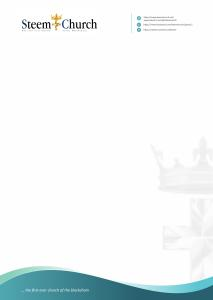 SirKnight will take up the challenge of drafting the Whitepaper. And now thanks to @isaacfem he has the letterhead and follow-on he needs.
As for the remainder of the Church. You need to get busy designing flyers to promote our Steem SMT ICO. We also need ideas for our token name, along with token logo designs.
Finally, and most importantly, if SteemChurch has changed your life, reply here and let the blockchain know how. Or put it into a post. Your story might be the one to tug at the heartstrings of a whale and they might set aside some Steem to invest in our amazing community.
---
This Knight does not know how long before SMTs are officially released - but he reckons we will be ready to go not long after. In the mean time, start setting some Steem aside each reward so you can participate in what could be the greatest SMT on the blockchain.
---

---
Church images were downloaded from Pixabay and edited by @isaacfem.
Letterhead image by @isaacfem