---
"Right is right, even if everyone is against it, and wrong is wrong, even if everyone is for it."
― William Penn
---
Ladies and Gentlemen of the Steem blockchain, peace be with you.
Introducing SteemCourt.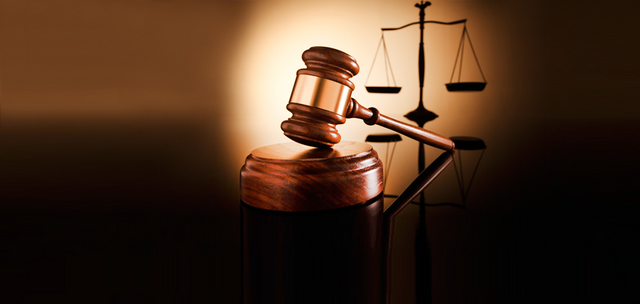 Source
---
Bringing law and order to the blockchain.
On this day, 2 June 2018, the legendary Knight of the blockchain, decrees the formation of SteemCourt, the first ever court on the blockchain; and, the beginning of a new decentralised judicial system to serve the Steem community.
Commissioned into existence by the SteemChurch, SteemCourt seeks to provide SteemChurch parishioners with an equitable and just, dispute arbitration and resolution service, with respect to all matters of complaint, relating to activities on the Steem blockchain.
Long Title: The Court of Cryptography, Blockchain & Steem
Short Title: SteemCourt
Account: @steemcourt
Tag: #steemcourt
---
Legally enforceable agreements on the blockchain.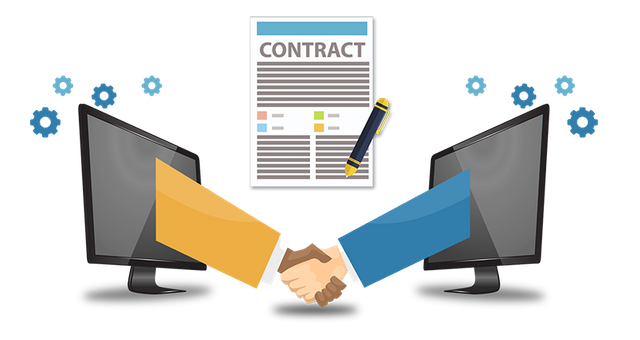 Source
For many moons this Knight has been contemplating the use of the Steem blockchain as an ecosystem for trade and commerce. What was lacking however was a mechanism for contractual dispute resolution; yet demand for such a service was relatively unknown.
Just recently however, Brother @abiye, manager of the SteemChurch FARMS initiative, sought to enter into a legally binding arrangement with SteemChurch parishioner @druids; with respect to the ongoing poultry farm operations; and the rest they say 'is history'.
See the original contract post at this link.
https://steemit.com/scfes/@farms/scfes-agreement-empowerment-entered-into-effective-in-the-order-of-sirknight-between-druids-and-farms-a-sub-community-of
---
SteemCourt is available to decide on all disputes relating to SteemChurch parishioners.
Those who wish to conduct trade via contractual arrangements are asked to lodge their contracts with the SteemCourt, at the date of execution. Seven days after the confirmations of all parties and the witnesses of the Court have been noted - the contract will be considered legally valid.
---
Chief Justice
---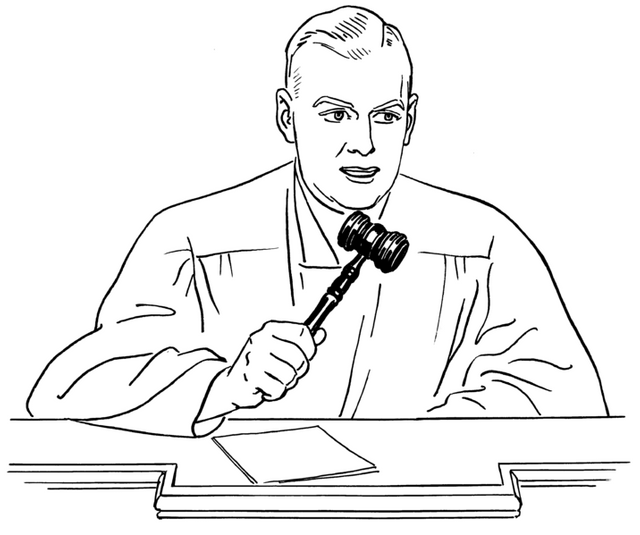 Source
There have been few who have added so much to the prosperity of SteemChurch and still remain unanoited.
A simple farmer's son, this man is now wise in the ways of academia and a leader within his community. Despite the success and respect he has achieved however, he has never forgotten his 'common-man' roots.
Humble yet outspoken; merciful yet forceful; tough yet fair. He is impartial and objective and he will blindly ensure that the scales of justice remain balanced. He is...
Chief Justice of the SteemCourt.
Our new Chief Justice will be granted the keys to @steemcourt and will commence posting on legal matters effecting the SteemChurch effective immediate.
Congratulations Chief Justice.
---
Matters that the SteemCourt will not adjudicate on.
We have determined that the SteemCourt will not adjudicate on the following matters:
1 - Any non-blockchain criminal or civil matter.
2 - Any matter involving a fiat currency.
(If currencies are able to be printed, they are unreliable, unstable and easily manipulated. SteemCourt will primarily arbitrate on matters concerning Steem, SBD and the new SteemChurch SMT. Other blockchain based cryptocurrencies might be considered. All contracts lodged with the SteemCourt should be drafted in accordance with this determination.)
---
STEEMCOURT - LIBERTY IN THE CRUSADE FOR FREEDOM.
---

---