Daily Punch👊:- Romans 8:26-27, PRAY FOR AFRICA!.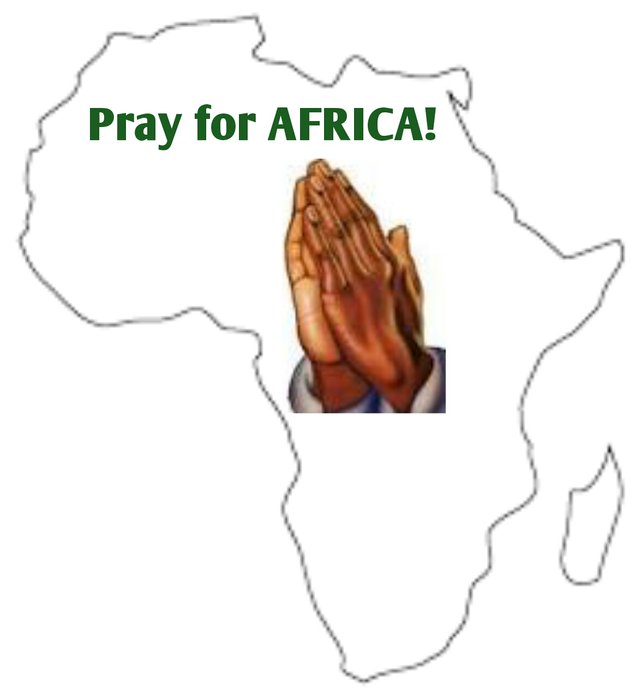 Romans 8:26-27
[26]And the Holy Spirit helps us in our weakness. For example, we don't know what God wants us to pray for. But the Holy Spirit prays for us with groanings that cannot be expressed in words.
[27]And the Father who knows all hearts knows what the Spirit is saying, for the Spirit pleads for us believers in harmony with God's own will.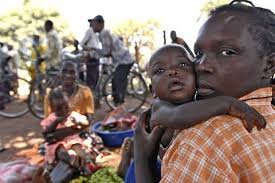 Source
Africa as a Continent faces over 78%(Grade 1) of the world's disasters and persecution of Christians. This disasters results from insurgency to air strikes, disease infections to sicknesses, hunger to death, displacement of people to lose of family ties and friendship. There is a great increase in distrust, theft and every form of violence.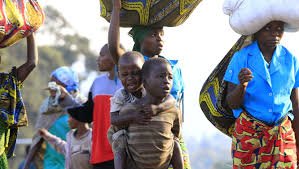 Source
Beloved, God's will is that we look out for one another, pray for one another and love one another according to his purpose and will in which he has called us.
Romans 8:35-39
[35]Can anything ever separate us from Christ's love? Does it mean he no longer loves us if we have trouble or calamity, or are persecuted, or hungry, or destitute, or in danger, or threatened with death?
[36](As the Scriptures say, "For your sake we are killed every day; we are being slaughtered like sheep.")
[37]No, despite all these things, overwhelming victory is ours through Christ, who loved us.
[38]And I am convinced that nothing can ever separate us from God's love. Neither death nor life, neither angels nor demons, neither our fears for today nor our worries about tomorrow—not even the powers of hell can separate us from God's love.
[39]No power in the sky above or in the earth below—indeed, nothing in all creation will ever be able to separate us from the love of God that is revealed in Christ Jesus our Lord.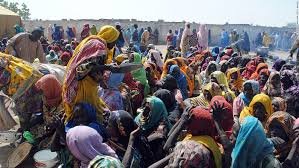 Source
God wants me and you to remain steadfast in faith, don't wait until these disasters get to your environment! Pray for Africa, Pray for the World, Pray for the grace to make heaven.
#preachthroughsteemit
I won't fail to acknowledge great minds who take out time to bless lives on steemit @seyiodus @mustard @rabiuaudu and others.
If you are blessed by this post, kindly upvote and you're free to resteem. God bless you.