BLOG # 25: HELP IN ACTION | BREAD FROM HEAVEN AND TRANSFORMING LIVES, WILL CONTRIBUTE TO THE HUNGER ZERO PROGRAM THROUGH EDUCATIONAL-TECHNOLOGICAL PROJECTS.
WELCOME TO THE BLOG OF STEEMCHURCH VENEZUELA @sc-v


Be blessed all the people who read our blog, the Apostle Darlenys has been in charge during all these months of promoting the social project Bread From Heaven in Venezuela, and we have carried out important activities in its application, in the same way it has established alliances with ministries international evangelistic to carry out an educational program.
Now, she is directing @steemchurch and has delegated me the responsibility to start a series of tasks that frame the next Global project of @steemchurch, she has granted me the honor of announcing it, in the next days she will give the details of future actions .
The reality that exists in different parts of the world is different; Therefore, it is important that we learn to open our eyes and become aware of the problems of the current world in a global way, not only to know them, but also to know what their causes are, learn to prevent them and find solutions. Therefore, it is important to be informed and put into action.
Following the vision that Darlenys has for this year, we think about the need to focus our attention on the eradication of hunger in the world.

The hunger in the world


Within the Sustainable Development Goals for the year 2030 we can highlight 2.1, which is the eradication of hunger, and 2.2, which is the eradication of malnutrition in all its forms. These objectives and the progress made to achieve them are analyzed in the FAO report (United Nations International Food and Agriculture Fund) "The state of food security and nutrition in the world - 2017". According to this report, hunger decreased during the last ten years, to increase again and affect 815 million people in 2016 (that is, 11% of the world's population). Violent conflicts and climate disturbances are the two main causes of hunger. In fact, 489 million people who suffer from hunger live in countries in conflict.
Hunger has a very serious effect on children: according to the aforementioned report, some 155 million children under 5 suffer from stunting (short stature for their age) and 52 million children weigh too low for their height.
As it has been said in other opportunities Steemchurch is not a charity community, Steemchurch Venezuela is a community formed with the purpose of empowering children in values, knowledge, integration so that they are men and women who will change the destiny of their nation tomorrow . To achieve these goals, we must focus on education, guide this generation so that they are prepared for future challenges. One thing that Darlenys has always said to us is: "My wish is not that Bread From Heaven" is a canteen, The desire of my heart and that of God is also that through these foods the children of my country can be restored in love, family union and that they are conquerors "

WHAT CAN WE DO TO ERADICATE HUNGER?


There are many factors that contribute to hunger. The reasons are complex, varied and often interrelated.
Poverty
Poverty is the biggest cause of hunger in the world. This is true in both rich and poor countries. It does not matter if people live in urban or rural areas. We also think that poverty is a mental paradigm that can be reversible when it comes to sowing in children constant education, values and principles of administration…
The science, technology and social advances of many of our communities in recent decades have allowed us to start looking towards a better world. When it comes to hunger, today, we have knowledge and strategies that we would not have imagined a few years ago. Some of them are:
1.- Superfoods
From taking advantage of the nutritional and economic potential of legumes (which include micronutrients, vitamin A, iodine, iron) promoting local cultivation and consumption of traditional foods among consumers to take advantage of the consumption of berries, seeds, seaweed and superfoods such as ginger, pomegranate, moringa, aguaymanto or acerola. Part of the food health work of NGOs and institutions is to integrate those products that grow better and more acceptance in the populations, as well as prioritize their consumption for some segments of this: pregnant women, women who breastfeed, children up to 3 years.
2.- Teach the way to success
Often, technology does not make sense if there is not a necessary learning curve. To eradicate hunger in the world, it is necessary to create a culture of self-sufficiency and improve the efficiency of the primary sector in developing countries. In this case we will use the blockchain as a technology with purpose.
3.-Reduce food waste
Food shortages in developing countries are very common. The most affected are small farmers and their families, who depend on their own surpluses to survive between harvests.
4.-Improve the fertility of agricultural land
Even in such fertile areas it is necessary to generalize the use of fertilizers and cover crops in order to continue producing food. At present, it is beginning to fear for a notable decrease in production.
5.- Empowerment of women and the family
Feminism and the fight against hunger go hand in hand when the problem happens in patriarchal societies. Our support for empowering women in their communities allows more hands to work in agriculture or increase the productive capacity of the country. A world that, in these communities, has been traditionally vetoed for all of them.
6.-Volunteering
The possibility of joining our own work to that of thousands of hands to combat a global problem is probably one of the best ways to invest our time or the economic contribution we want to make. In this case, from Ayuda en Acción, we always recommend that you analyze in which project and how your contribution is destined.
7.-Concentrate our greatest efforts in rural areas
Although cities are a gateway for aid, the reality is that poor people and those at risk of hunger live, in 80% of cases, in rural environments. For this reason, José Graziano da Silva, member of the FAO, defended in Planeta Futuro, the importance of continuing to fight for the sustainable development goals approved by the international community to promote rural development, mitigate migration and reinforce investments in security. food.
At present, in addition, we must adapt agriculture to climate change - a reality that seems unstoppable - to try to give young people living in rural areas the means to a future worthy of peace and food security.
There are multiple reasons for optimism, but despite the involvement and efforts of many of us, there is still a long way to completely eradicate hunger in the world: something that depends on all of us equally and that is fair, good and necessary for a better future throughout our planet.

VENEZUELAN FLAVOR FOR ZERO HUNGER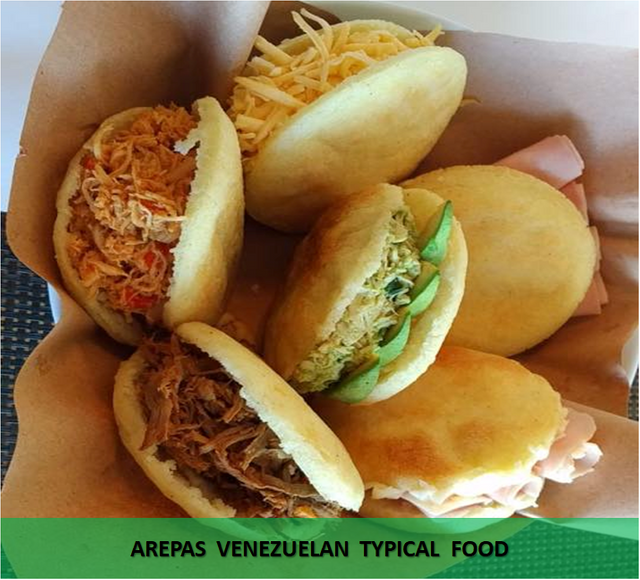 Gastronomy plays a transformative role, promotes local customs and promotes sustainable development. It is about adding value to what children do from our dining rooms in school and in churches, we focus on creating identity in them, that's why the Delicious arepa. The International Ministry @ cambiandovidas has been working effectively in the lives of these children, with the vision of giving it a better future, from Venezuela steemchurch we promote the integration of the family and the rescue of children at social risk.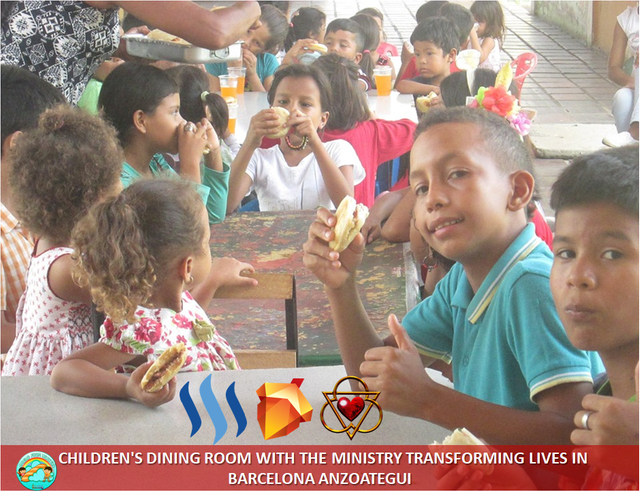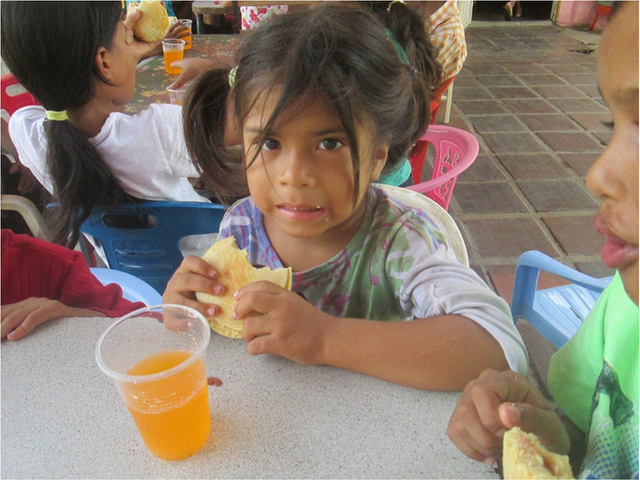 Steemchurch through its leaders @sirknight, @darlenys01want to change the face of social work, those charitable projects, be transformed into projects of lives that change the direction of our children to a better future, remembering that Jesus did not come to give alms , he came to bring freedom, to give us the power to make wealth and above all to unite us in Love that is the perfect link.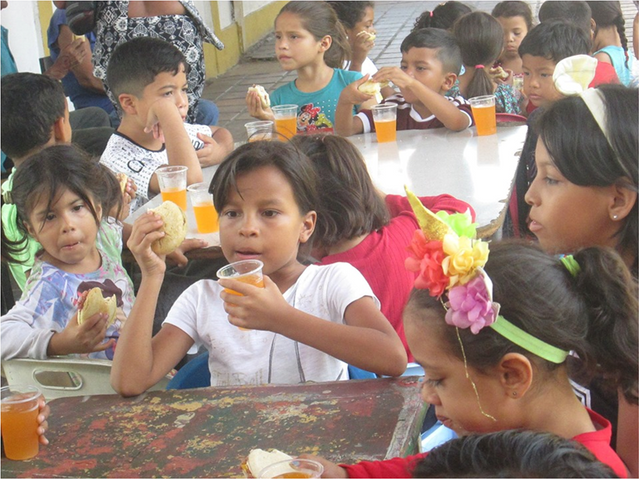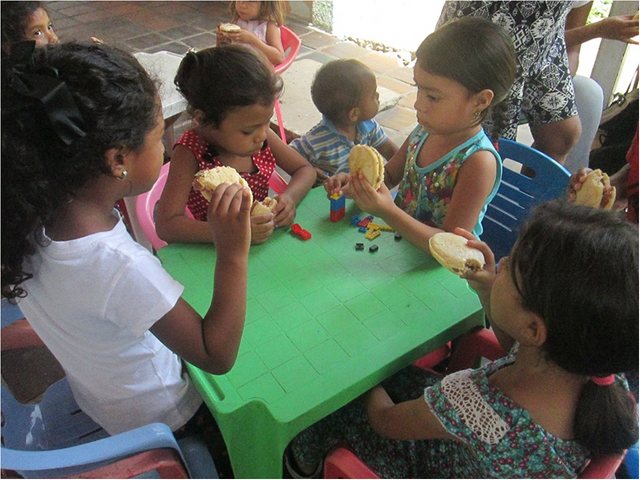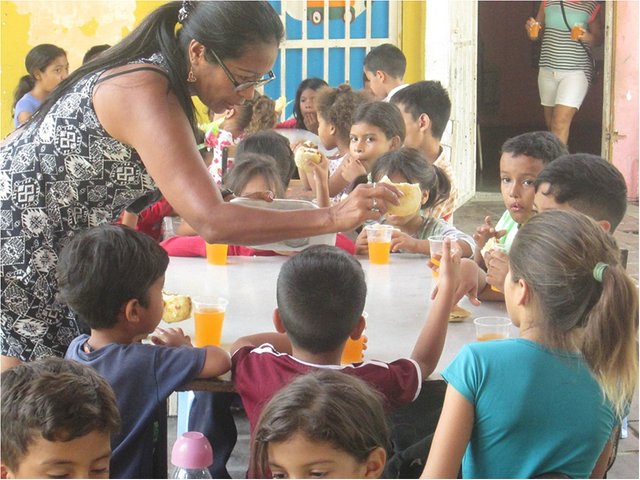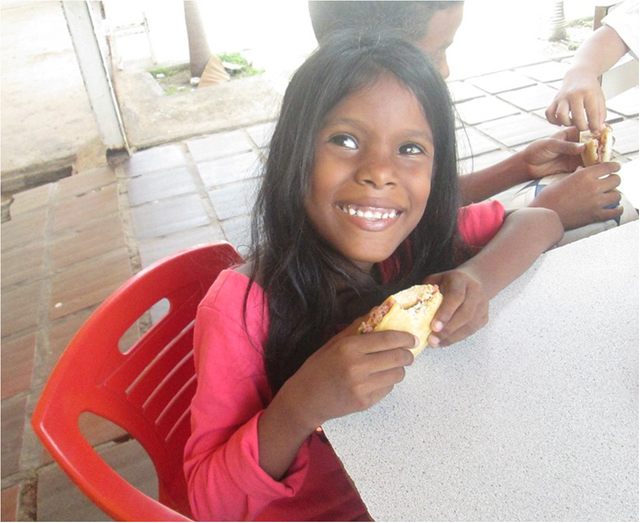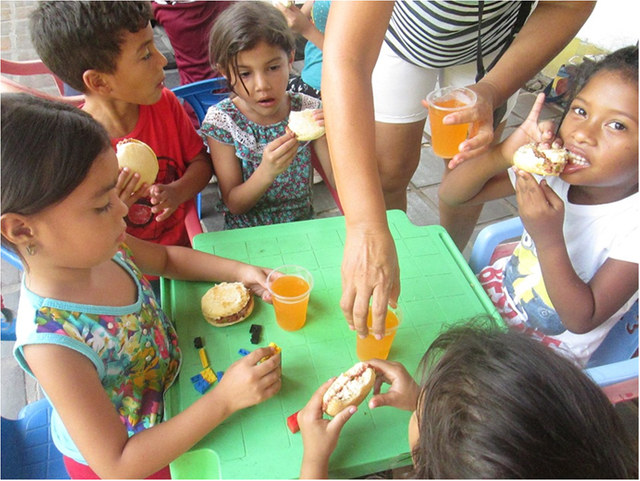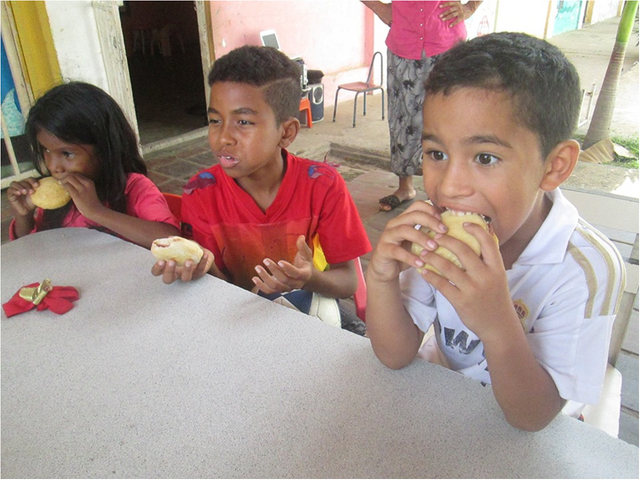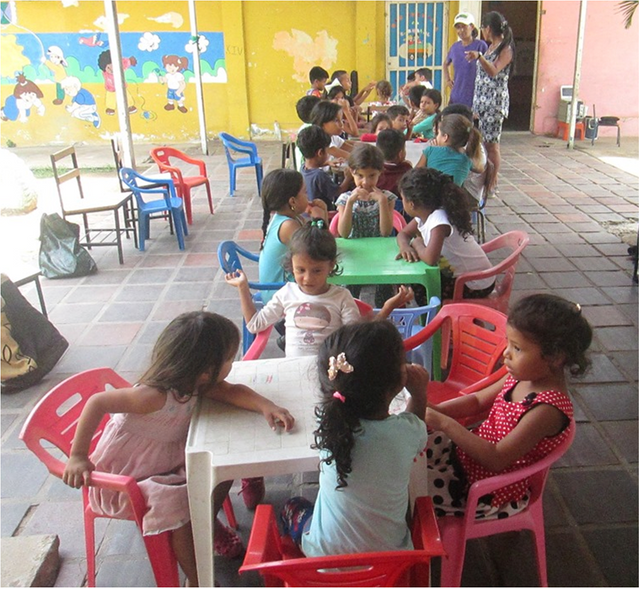 WE WILL REACH CROWDS IN THE CRUSADE OF FREEDOM.
What to do now?
@Sc-v, will be in the communities and rural areas implementing social work and our educational campaigns, to which we will integrate Steemchurch Telos, this is a wonderful opportunity to grow, to bring hope to many people, children are the fundamental pillars to build that desired future.
SteemChurch Telos Expansion:


Your NEW SteemChurch Telos account
The SteemChurch Telos expansion is about establishing ourselves on a new platform capable of facilitating commerce, banking, trade and logistics' - opening up many more opportunities than social media and blogs.
Telos is one of the most advanced blockchains on the planet. Incredibly fast and highly scalable. Built from the same blockchain architecture as EOS, Telos can do everything EOS can do. At the moment, however, Telos is relatively unknown and resources are cheap. Which means that we are establishing here at an ideal time.
For the first access to your account we recommend that you download SQRL to your PC.
If you have any questions, please do not hesitate to consult through the email:
steemchurchvenezuela@gmail.com
Or in our situation room SC.Telos in Telgram:
https://t.me/joinchat/JfcYQRZKH3Fu0M9kIzcjjw
To register at Steemchurch telos, fill out the following form:
https://goo.gl/forms/TOJ4cCDiMT4KlM0g2

Blessed are those who work for peace, because they will be called children of God. Matthew 5: 9 | NVI
Support this project on
https://fundition.io/#!/@sc-v/wx2n2agr9
We thank our collaborators


@sirknight,@sniffnscurry,@pennsif,@adollaraday,@fundition,@redpalestino, @wilx, @charitycurator, @theycallmedan,@curatorhulk, @impactn-projects,@partiko, @hanshotfirst.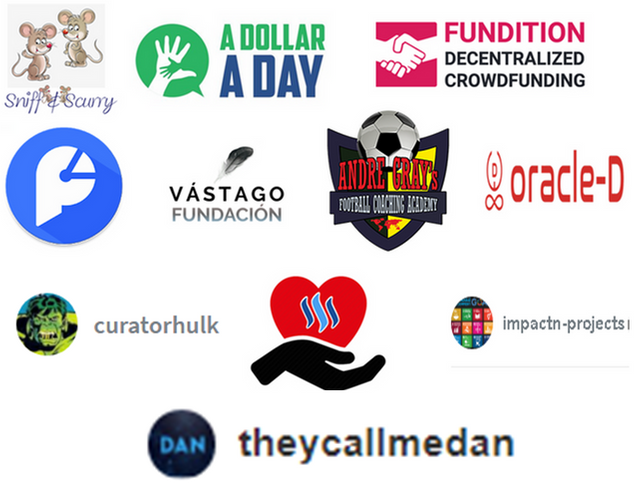 Our special thanks @steempress-io.for their collaboration to add value to this platform. If you want to use steempress, look for information here:steempress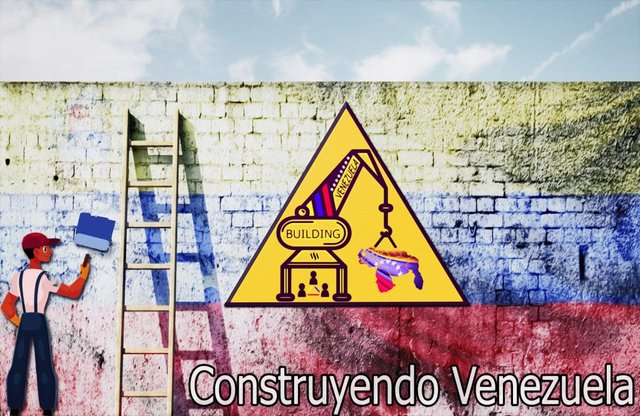 ---
Posted from my blog with SteemPress : http://sc-v.repollo.org/2019/06/29/blog-25-help-in-action-bread-from-heaven-and-transforming-lives-will-contribute-to-the-hunger-zero-program-through-educational-technological-projects/
---