Greeting to everyone at steemchurch. It is indeed a great privilege to be part of the fastest growing church of the blockchain.
The Steemchurch is growing from strength to strength and we thank God for the grace He has showered on us.
The Lord has placed on our heart to embark on a project which we believe will help portray the good works carried out by wonderful parishioners and also help to fulfill one of our core values: ensuring liberty and basic human rights for all.
The freeedom for everyone would not just end on the blockchain but also to all at every nook and cranny where Steecmchurch is found.
STEEMCHURCH EDUCATION SUPPORT PROJECT(SESP): WHY WE WANT TO EMBARK ON THIS PROJECT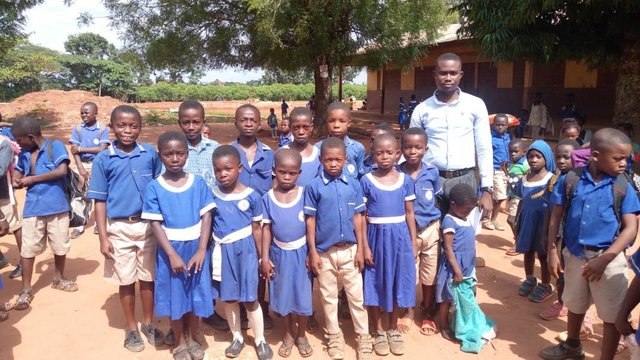 Every individual human being has the right to education in every country. In Ghana it is one of the fundamental human rights enshrined in our constitution.
This has paved way for free education from the basic level to the secondary level in order to give every child the chance to be educated. However parents have to take care of the basic needs of their children while they enjoy free tuition and other free supplies from the government.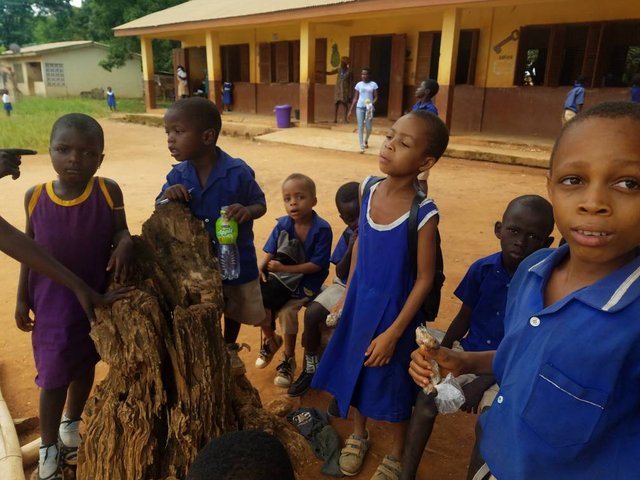 Though education has been made free but not entirely free as some of these children still lack basic educational materials like textbooks, furniture, school uniforms, to assist them for proper schooling and these pose a big challenge that withstand effective concentration and proper learning.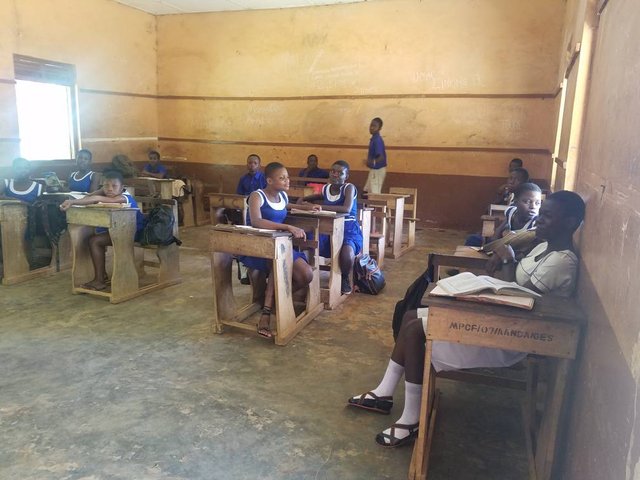 Moreover they hinder pupils from having quality education and we as church are committed to support in anyway we can.
Therefore we have made it our aim to:
Help needy students or pupils to get access to free education in the country.

Support schools in deprived areas with educational materials.

Host educational programs intended to fight against child labour, child abuse by parents.

Work with the educational authorities, government, media houses to see how best some major challenges facing pupils in basic and second cycle institutions can be addressed and dealt with.
OUR TARGET GROUP
This initiative will focus on assisting needy pupils in deprived schools. We know it will be a great work and many hands will be needed for it to be materialised.
Our target group for now are those at the basic schools found at remote areas in the country who are often ignored and do not enjoy some privilages their fellows in the urban centres enjoy.
Education has really impacted our lives and has raised us to the level where we are today therefore we cannot undermine the importance of education and the need for everyone to have access to education.
CHALLENGES DISCOVERED DURING OUR VISIT TO SOME SCHOOLS
Upon a recent visit to some schools namely: Maaban Preby School and Anansu Presby Primary all located in Ashanti Region- Ghana, we discovered some challenges that the pupils face in their schools.
These young pupils in the kindergarten lack adequate tables and chairs to help them for effective concentration on their lessons.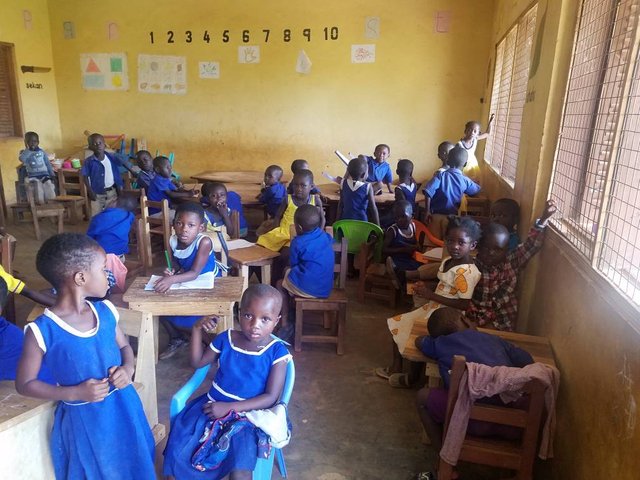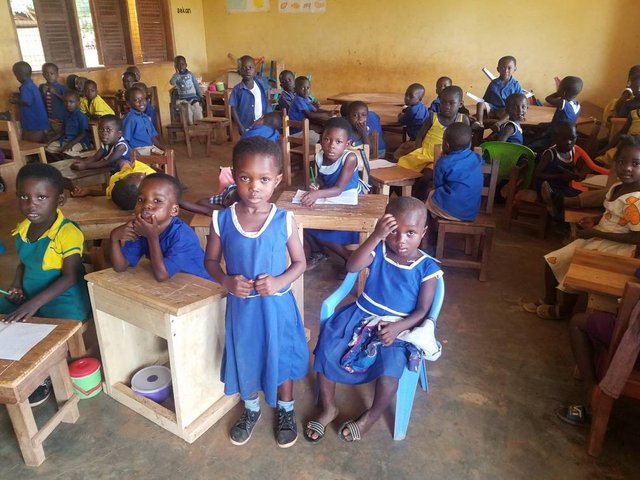 This is another dilapidated buildings we came across which has been left in its deplorable state for years which pose danger as student study in them.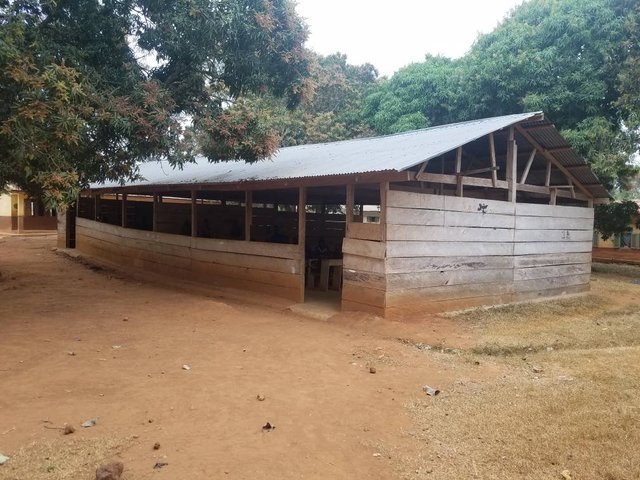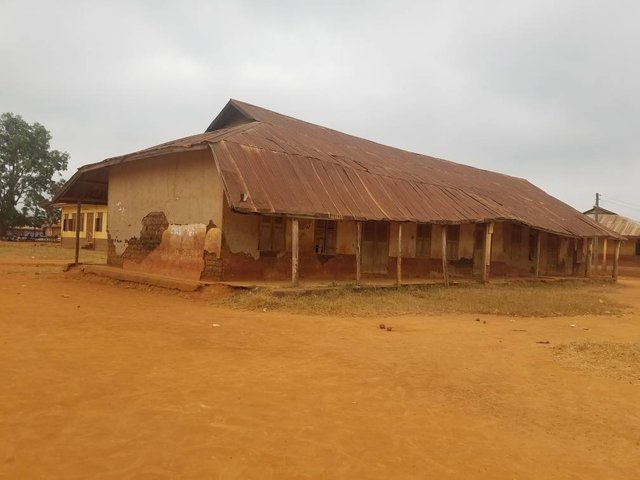 Here are pupils sharing few tables and chairs due to shortages, this has led to a situation where some had to sit on the floor. Some have no school uniforms, school bags and they all had to manage few texbooks and exercise books available.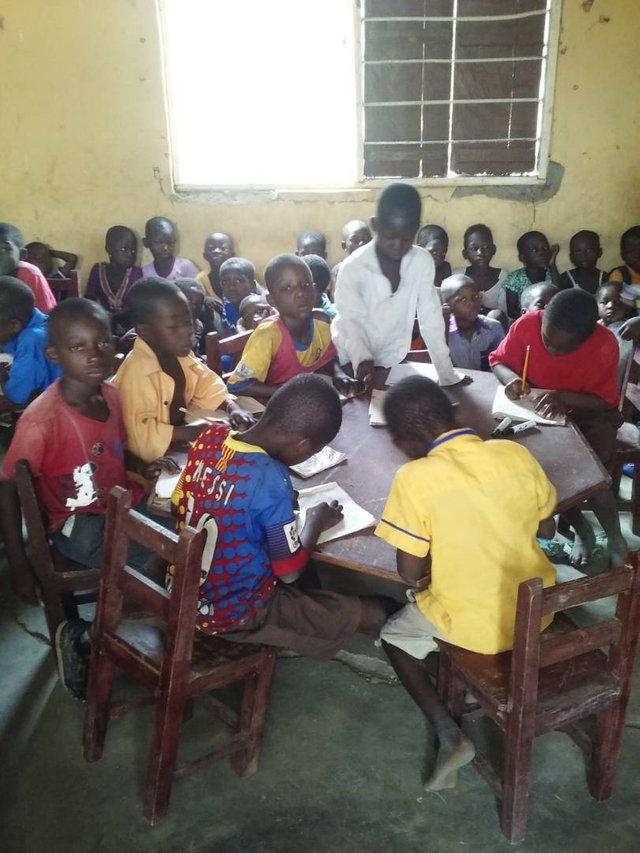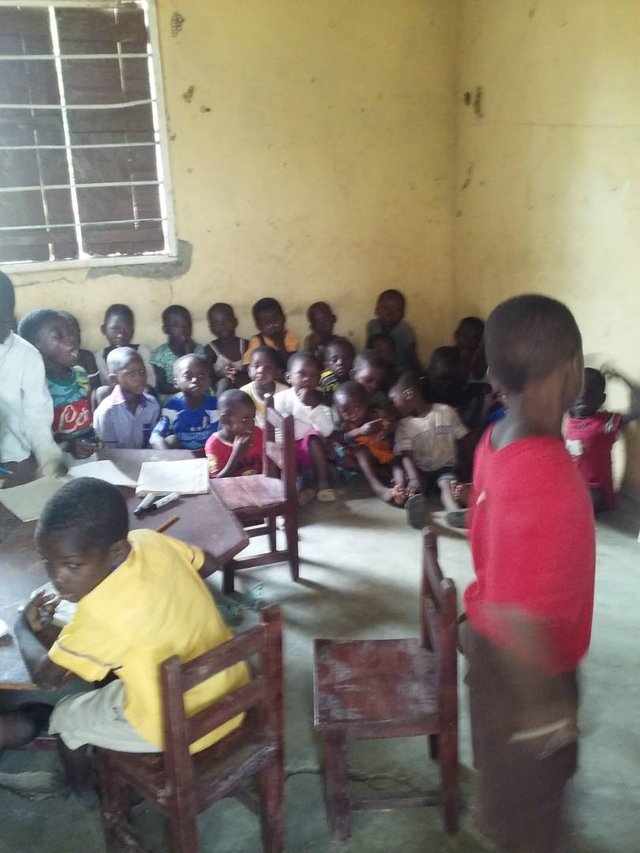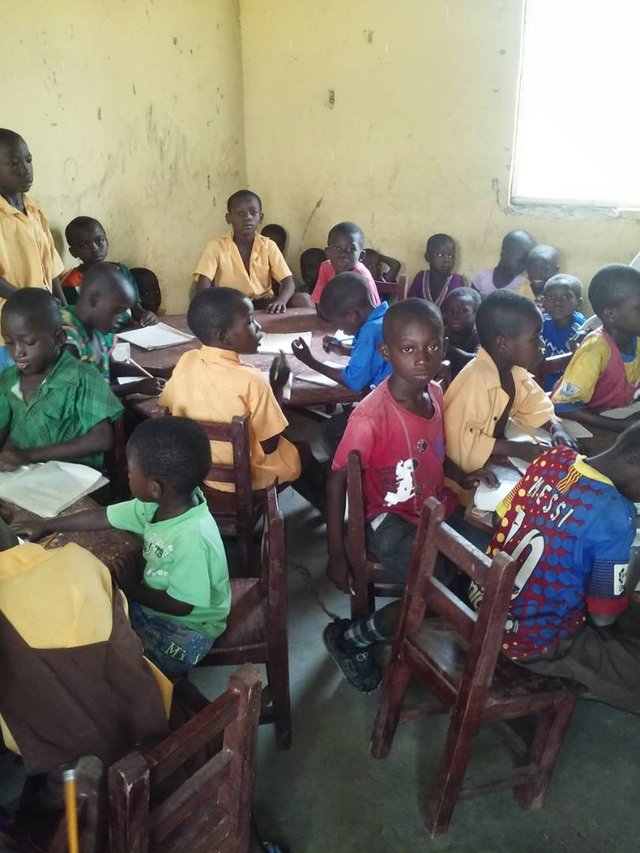 HOW WE CAN BE OF HELP
We know the government, educational authorities and institutions have the duty to attend to some of the challenges we have higlighted but why wait when we can possibly support in our own small way.
Building a nation is not the responbility of one person and it is the citizens that make up the government. We as church wants to spread the love till it reahces every corner in our communities and in the rest of the world.
As the saying goes, charity begins at home and so we have decided to collaborate with churhces around these communities and districts to see how best they can also support or help the steemchurch Ghana in our quest to support needy students in schools.
Steemchurch Ghana will not hoard earnings we make on steemit for ourselves but we will utilise it to make impact in the life of people to bring about tranformations especially in the life of these young folks whose education is hindered due to lack of support.
The love we have found from our great leader @sirknight has instilled in us the need to be helpful to those who are also in need.
Join us in this this crusade for freedom in anyway you can.
God bless you all