THERE IS HOPE FOR THE CHURCH EVEN IN THIS SEASON OF PERSECUTION AND SEEMING HARDSHIP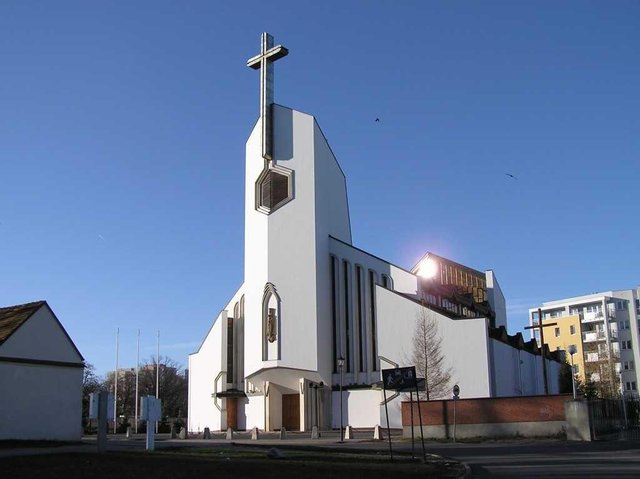 I have heard from so many, and also read many articles concerning the plans of Islam and all their threats but no one seems to go beyond that to tell us the plan of God and the church. Everyone seems to entertain a deep fear for now and the future. I wonder why.
But as I waited on the Lord I keep hearing words of Hope.
The Lord also revealed His victory strategies for the church.
We've heard about the Church in Turkey and Europe generally and all these stories seem to convey is FEAR.
But here is the Word of The Lord.
I WILL BUILD MY CHURCH AND THE GATES OF HELL SHALL NOT PREVAIL AGAINST IT.
The Lord made me realise that we have hijacked the church from Him. It's no longer HIS church.
We call ourselves PRESIDENT AND FOUNDER......
We refer to the church as MY CHURCH.... and to the congregation as MY SHEEP. MY CHILDREN.
As long as it is not the Lord's Church certainly the gates of hell will always prevail against it.
This is what we must do.
The Senior Pastors and Bishops must deliberately repent and hand over the church to the owner. We must throw away all the titles that rob us of the presence of God. NONE OF US IS QUALIFIED TO BE PRESIDENT AND FOUNDER OF ANY CHURCH. They must resume their basic functions as APOSTLE. PROPHET. EVANGELIST. PASTOR AND TEACHER.
As simple as this may sound it makes us to switch places with the Lord and give back to Him what was HIS in the beginning.
Secondly, None of us owns any Ministry. It is the ministry of the HOLY SPIRIT.
Thirdly. We must be Humble. Today most Ministers get highly offended when they are not introduced in certain ways and by certain titles. That's idolatry.
Today the Shepherd is so far away from the sheep. We had more Power when we all called ourselves simply as BROTHER or SISTER. A strange spirit has overtaken us. We think of ourselves more highly than we ought.
We fence ourselves from our members with very heavy security and bodyguards. Just to create a false sense of importance.
Our Lord Jesus was so HUMBLE AND DOWN TO EARTH. We have reversed the protocol of the Kingdom of God. The GREATEST Must be the SERVANT of all.
Finally. We must LOVE EACH OTHER AS OURSELVES. We must be sensitive and responsive to the needs of others and attend to them as if they were ours.
This is Ps. 133. Acts 2. Acts 4. THEY WERE OF ONE HEART AND ONE SOUL . NO BODY CONSIDERED THAT WHAT HE HAD WAS HIS . THEY HAD ALL THINGS IN COMMON.
NOBODY LACKED ANYTHING.
This is the kind of Church Jesus Built. This is the church that even Hell cannot prevail against.
2Chronicles 7.14 rings a loud bell.
If my people who are called by my name shall
HUMBLE themselves
PRAY
SEEK MY FACE
TURN AWAY FROM EVIL WAYS....
The Lord said He will do the following. ..
HEAR FROM HEAVEN
FORGIVE THEIR SIN
HEAL THEIR LAND
We need to Follow God's order of priority.
HUMILITY IS THE FIRST... not prayer.
GRACE HAS CHARACTER.
It is expressed as HUMILITY. LOVE. FELLOWSHIP.
When we all repent and walk in love and humility and care for each other....
THE GATES OF HELL CANNOT PREVAIL AGAINST US.
It's time to start looking for those who offended us and tell them I FORGIVE YOU. ....
Don't wait for them to come to you.
THE KINGDOM OF DARKNESS IS AFRAID OF A UNITED CHURCH.
This is the word of the Lord.