Sharing your good experience with others around.
Hello brothers and sisters, this is Thursday morning and I'm full with peace of mind, with joy of the Lord.
Have you ever come across this scripture that says that not just you shall be saved but your household? Okay let's read it.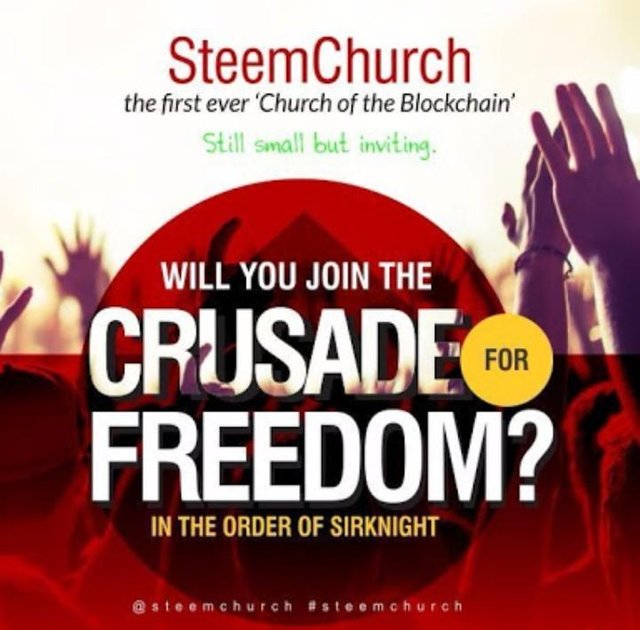 Image source.
Acts 16:31 (KJV)
And they said, Believe on the Lord Jesus Christ, and thou shalt be saved, and thy house.
This is a story that we all loved so much concerning apostle Paul and Silas who was thrown in prison for preaching Christ and the eternal freedom that he brought, but right inside the prison, the Lord manifest and granted them freedom again from chains, opened the prison door for them to escape, but they refused to escape because they're master builders for the kingdom! They're wise in using opportunities well, cutting the story short, the guard thought that they escaped and wanted to commit suicide, but Paul and Silas told him that they're still there even though the lord has granted them deliverance.
By that singular event, the guard has his family saved and become members of the church!
And they spake unto him the word of the Lord, and to all that were in his house. And he took them the same hour of the night, and washed their stripes; and was baptized, he and all his, straightway. And when he had brought them into his house, he set meat before them, and rejoiced, believing in God with all his house. Acts 16:32-34 (KJV)
Steemchurch is using her opportunities to bring more souls into the fold.
---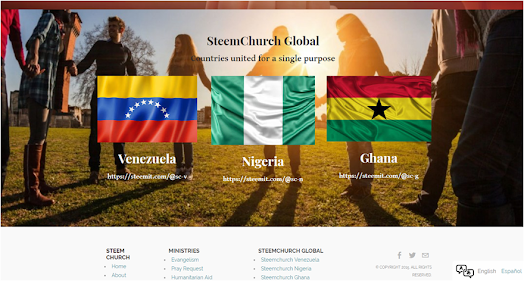 Image source.
Have you tried telling people about Steem by opening their eyes to the love that we share here as a Church? This is the right time for that, humanity is wired to understand things first with their senses, meaning that they interpret things that they could see, hear, feel, smell etc. Therefore we stand as a church to gain more souls to Christ and we also have opportunities on bringing them to Steemchurch for more communion of love.
Telos Village Church expansion is a gateway for more crusade.
---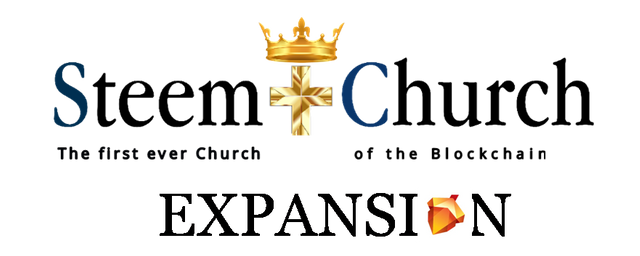 Image source.
---
The story that I told us from the Bible concerning Paul and Silas who didn't escape just because they're granted an offer, but rather they utilized the offer to bring more souls into the kingdom of God. What am I saying? We're the Steemchurch! We're not leaving steem blockchain! We're only being expanded because we're a church which can not stay in a circle without growth and expansion. Yet our expansion to Telos is a another opportunity of bringing more people into Steem blockchain because that's our base. Our form registration starts with our steem username which means that anyone who will travel with us to Telos village must join us from Steemchurch. We're not leaving steem but expanding it.
If you're reading this post without being registered yet with us at Telos SteemChurch, you can do that right away by filing the form bellow.
https://forms.gle/YLKPmuc28V6oTZna8 Please put my name max.jc in the referrer's column and be careful to follow the instructions as stated in the form.
Benefits
A new custom SteemChurch Telos account (ending in .jc)
10 TLOS gift.
0.1 ACORN gift.
10 kilobytes of RAM.
8 TLOS CPU delegation.
1 TLOS NET delegation.
We preach Christ who revealed The Father to the world, and the world says; ...Believe on the Lord Jesus Christ, and you will be saved, you and your household."
My household has known about our great move in Steemchurch, and all of us will attend Telos, and from there we then bring friends along.
Decentralization is happening to our world!
Blockchain is revolutionizing how we do things; how we communicate, how socially associates etc. Therefore don't be left behind, it's your duty to carry your families and friends along.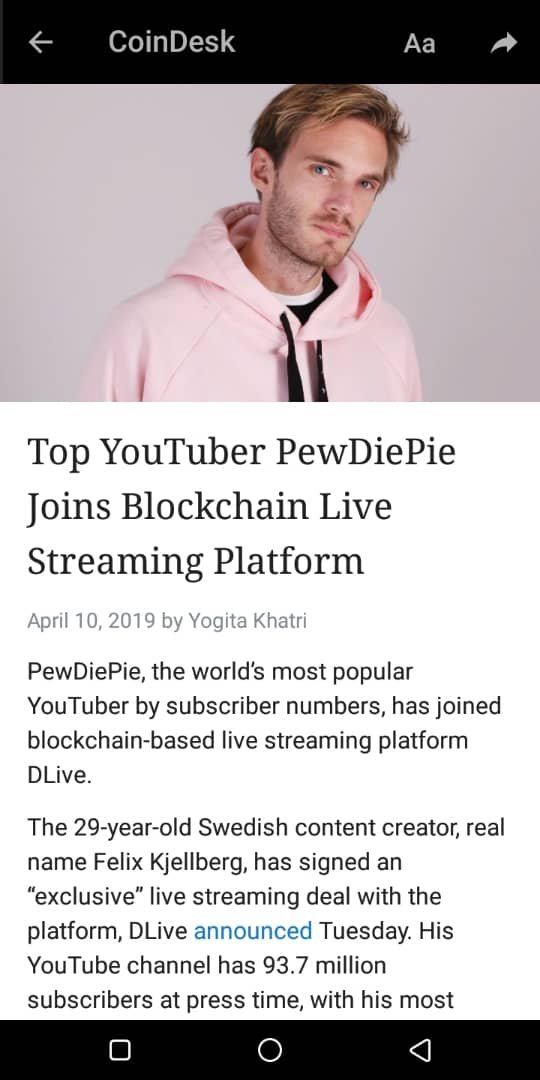 Image source.
PewDiePie is just the beginning; these alternative social media platforms are about to explode. Keep in mind while doing your research, censorship resistance is the key to long term survivability for these new platforms.
Cast thy bread upon the waters: for thou shalt find it after many days.
Ecclesiastes 11:1 (KJV)
I'll also advise all the parishioners to nurture the attitude of savings. Learn how to invest into the future, don't just live for now, hodl Steem, hodl your crypto investment, power up, don't just withdraw everything, we can never build a stronger Church which can be able to support the weak without first of all gather arsenal for such. Please you can also delegate to @steemchurch.
God bless you.
---
---
Bible Copyright Reference: "King James Version", Holy Bible.
Please upvote and resteem this post if you found it good for others.
---
Are you using the Partiko Mobile App already? It's one of the fastest ways to post content on the Steem Blockchain. Download the Partiko App now and get 1000 Points which are redeemable and exchangeable with Steem.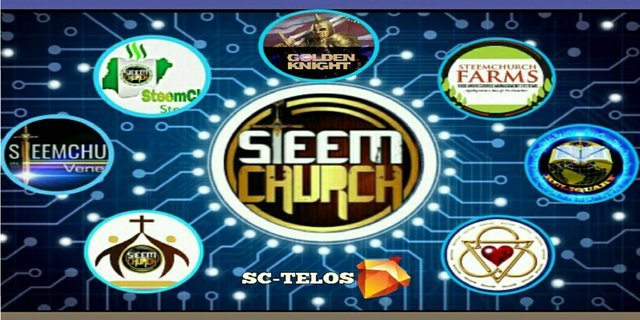 My shoutout goes to our sponsors:
@sirknight,@sniffnscurry,@pennsif,@adollaraday,@fundition,@charitycurator, @theycallmedan,@curatorhulk, @impactn-projects,@partiko.
My special thanks also goes to @adollaraday @reliquary @sniffnscurry @steemchurch @sc-g @sc-v @sc-n @sc-telos and all the parishioners.
Let your light so shine that they'll see your good works and glorify your father in heaven.
Join christian-trail curation trail @ https://steemauto.com , register and help in encouraging one another in steemit.

Also fellow christians if haven't done so please read this post for building the christian community on steemit here: https://steemit.com/christian-trail/@wilx/christians-on-steemit-let-us-follow-and-support-each-other-pt-7-join-the-christian-trail
---


Join #flaminghelpers trail with @flamingbot and add @flaminghelpers to your auto vote for more curation rewards.
Support @flaminghelpers for christianity post free curation services
Thanks for your support.
---

Follow my Facebook evangelism page for more communication on our most holy faith
SEEKERS OF TRUE RICHES
You can also listen to our audio/video full gospel messages on our YouTube channel
For prayers and further interactions send us an email at [email protected]
---
Should you have a question or contribution; drop a comment below at comment section, I so much will appreciate that.
Reach out to me on steemit private chat @maxdevalue
AT THE INCREASE OF HIS KINGDOM THERE SHALL BE NO END!
---
Thank you for reading
Posted using Partiko iOS