A NEW STEEMCHURCH IS BORN IN PHILIPPINES 🇵🇭
Salvation for all nations:
---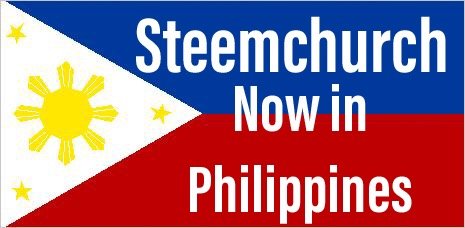 With total submission to the will of God who has ordained Christ the heir of all things, I rejoice greatly in my heart that in a time like this, we are witnessing the move of God in our lives and in our communities.
For this gospel shall be preached to the ends of the earth before the end shall come!
My gratitude goes to the leadership of Steemchurch International for the new dimensions taking place for the growth of the church and the spreading of the gospel of the kingdom of our God. It's a vision redefined!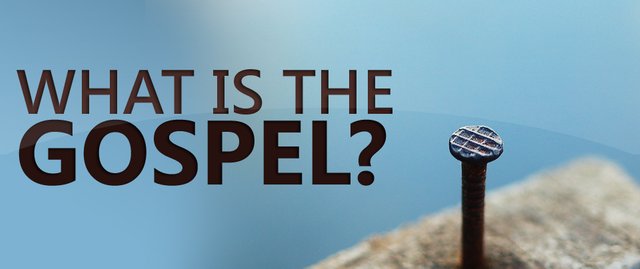 Gospel of Jesus Christ is the power of God unto salvation, God has set aside for himself laborers in the field, for Christ which ascended in heaven gave gifts to people for the edification of the body of Christ which is why we're seeing this emancipation for people through the preaching of the gospel freedom and righteousness. Jesus has become our freedom and righteousness.
To the elders of the Church
I remembered how the early church fathers and apostles, people like apostle Paul and Peter, Apollos and the rest of them who impacted greatly in planting of churches in which we're beneficiaries of the impact today, now in our generation, we shouldn't feel relaxed without laboring to see that the light of the glorious gospel of Christ continue shining.
Congratulations to this missionary:
Daddy William, @mhm-philippines has been an instrument in the hands of the lord who called him to serve him in another man's land, but the earth and it's fullness belong to God who call him, we joined hands together in fellowship for this mantle to lead the Philippine Church to greatness.
Here is my comrade and war friend Daddy William, @mhm-philippines .- I am very happy that you are here at the head of the mission that Jesus has entrusted us, make disciples of all nations, with pleasure Daddy, I will delegate a little sp, we hope to see those wonderful people from the Philippines, and welcome back to this your house. Someday I want to go there. Waiting for our goldsmith @edxserverus for the images.
With love,
Please support the leadership of our lovely sister, I call her mother of nations, leader @darlenys01 and her team of leaders . @mhm-philippines is the leader of @sc-philippines, @sc-v by our sister @ricci01, who has been working with a lot of responsibility during all this time.
@sc-v (Sucre) by our brother @emiliocabrera who has done a job in his native land of importance.
@sc-n by @uyobong a young entrepreneur, teacher of the word and who has contributed much to the church.
sub parish will be created in @sc-n which will be led by the current leaders @fatherfaith and @adedoyinwealth.
Word of encouragement to the church in general.
I have planted, Apollos watered; but God gave the increase. So then neither is he that planteth any thing, neither he that watereth; but God that giveth the increase. Now he that planteth and he that watereth are one: and every man shall receive his own reward according to his own labour.
For we are labourers together with God: ye are God's husbandry, ye are God's building. According to the grace of God which is given unto me, as a wise masterbuilder, I have laid the foundation, and another buildeth thereon. But let every man take heed how he buildeth thereupon. For other foundation can no man lay than that is laid, which is Jesus Christ. Now if any man build upon this foundation gold, silver, precious stones, wood, hay, stubble; Every man's work shall be made manifest: for the day shall declare it, because it shall be revealed by fire; and the fire shall try every man's work of what sort it is. If any man's work abide which he hath built thereupon, he shall receive a reward. If any man's work shall be burned, he shall suffer loss: but he himself shall be saved; yet so as by fire. 1 Corinthians 3:6-15 (KJV)
Request from our new church in Philippines 🇵🇭
---
You Can Help
• Spread the Word About the Launching of Steem Church Philippines.
• Consider Delegating Some Steem to get us started.
• Any Suggestions of How we Can grow and be Successful are welcome.
Thank you!
Daddy William
---
---
Bible Copyright Reference: "King James Version", Holy Bible.
Please upvote and resteem this post if you found it good for others.
---
Are you using the Partiko Mobile App already? It's one of the fastest ways to post content on the Steem Blockchain. Download the Partiko App now and get 1000 Points which are redeemable and exchangeable with Steem.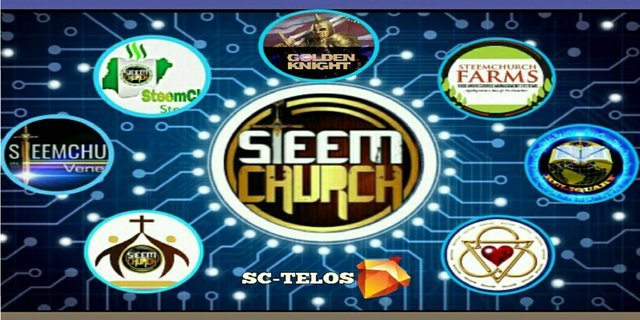 My shoutout goes to our sponsors:
@sirknight,@sniffnscurry,@pennsif,@adollaraday,@fundition,@charitycurator, @theycallmedan,@curatorhulk, @impactn-projects,@partiko.
My special thanks also goes to @adollaraday @reliquary @sniffnscurry @steemchurch @sc-g @sc-v @sc-n @sc-telos and all the parishioners.
Let your light so shine that they'll see your good works and glorify your father in heaven.
Join christian-trail curation trail @ https://steemauto.com , register and help in encouraging one another in steemit.

Also fellow christians if haven't done so please read this post for building the christian community on steemit here: https://steemit.com/christian-trail/@wilx/christians-on-steemit-let-us-follow-and-support-each-other-pt-7-join-the-christian-trail
---


Join #flaminghelpers trail with @flamingbot and add @flaminghelpers to your auto vote for more curation rewards.
Support @flaminghelpers for christianity post free curation services
Thanks for your support.
---

Follow my Facebook evangelism page for more communication on our most holy faith
SEEKERS OF TRUE RICHES
You can also listen to our audio/video full gospel messages on our YouTube channel
For prayers and further interactions send us an email at [email protected]
---
Should you have a question or contribution; drop a comment below at comment section, I so much will appreciate that.
Reach out to me on steemit private chat @maxdevalue
AT THE INCREASE OF HIS KINGDOM THERE SHALL BE NO END!
---
Thank you for reading