Freedom crusade is gaining momentum in Telos Village Church
---
Hello brothers and sisters, I'm glad with the result and the good news brought to us by our compassionate steemchurch leader @siknight (the golden knight) this morning which I'll rephrase some lines of his Steem blog post here.
Ladies and gentlemen of the SteemChurch,
'Peace be with you'.
This Knight could not be happier! Over 300 have registered to a part of our expansion, with 20-30 registering every day.
SteemChurch is going to change the course of Christian history, as we rise to financial freedom via the blockchain. However, this success will not come without education and hard work. So let us, the first 300, get started.
I'm glad that our leader is happy considering the result of registered Telos users under the umbrella of steemchurch which is around 300 as at when the good news got to us.
You can also read more on his post following the link below, he took enough time to visually demonstrates to parishioners on how to maximize the potentials of what they have in Telos already by understanding how to use SQRL wallet.
https://partiko.app/@sirknight/steemchurch-telos-expansion-sqrl-tutorial-for-the-first-300?referrer=maxdevalue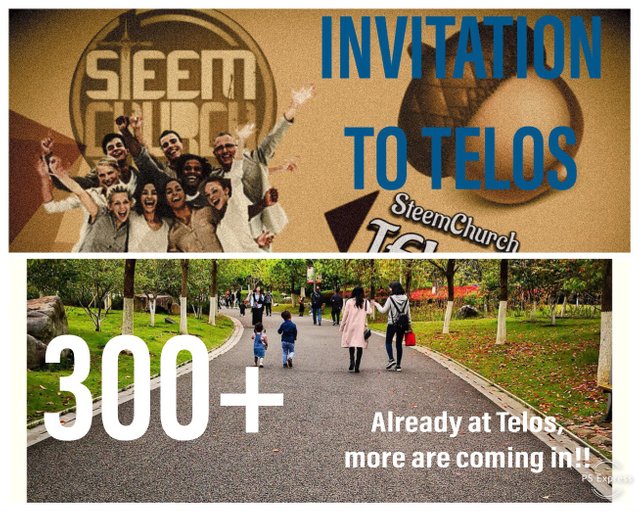 The crusade of freedom that we campaign for today is as result of salvation and freedom that we've obtained in Christ, therefore help spread this goodnews.
@steemchuch, @sc-n, @sc-v, @sc-g, @sc-telos, @farms are all ready to welcome you to the fold, please join our freedom crusade by filling the form below.
https://forms.gle/YLKPmuc28V6oTZna8
Please put my name max.jc in the referrer's column and receive instant TLOS coin from me. And please be careful to follow the instructions as stated in the form.
Few benefits of registering with Steemchurch to Telos.
A new custom SteemChurch Telos account (ending in .jc)
10 TLOS gift.
0.1 ACORN gift.
10 kilobytes of RAM.
8 TLOS CPU delegation.
1 TLOS NET delegation.
---

Inviting your family and friends to Telos under steemchurch campaign could get big TLOS fortunes to you, I'm a witness to that, for each person that registers using your Custom steemchurch Telos account name attracts up to 5 TLOS to your Telos account!
What are you waiting for? Go now and gather as many as possible, contribute to to their financial freedom from centralized system of the world, touching life could be as simple as this!
Easter Bible Reading
And as they came down from the mountain, Jesus charged them, saying, Tell the vision to no man, until the Son of man be risen again from the dead.
For as Jonas was three days and three nights in the whale's belly; so shall the Son of man be three days and three nights in the heart of the earth. Matthew17:9, 12:40 (KJV)
May the peace of the lord abide with you always.
Happy Easter.
---
---
Bible Copyright Reference: "King James Version", Holy Bible.
Please upvote and resteem this post if you found it good for others.
---
Are you using the Partiko Mobile App already? It's one of the fastest ways to post content on the Steem Blockchain. Download the Partiko App now and get 1000 Points which are redeemable and exchangeable with Steem.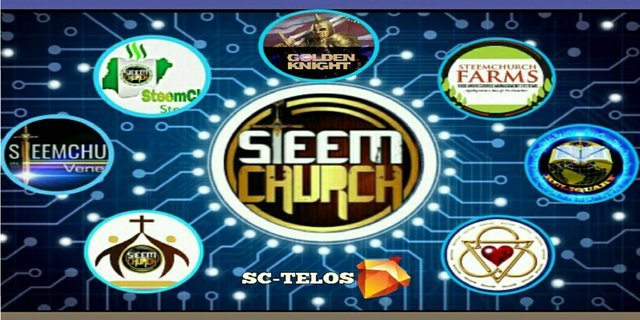 My shoutout goes to our sponsors:
@sirknight,@sniffnscurry,@pennsif,@adollaraday,@fundition,@charitycurator, @theycallmedan,@curatorhulk, @impactn-projects,@partiko.
My special thanks also goes to @adollaraday @reliquary @sniffnscurry @steemchurch @sc-g @sc-v @sc-n @sc-telos and all the parishioners.
Let your light so shine that they'll see your good works and glorify your father in heaven.
Join christian-trail curation trail @ https://steemauto.com , register and help in encouraging one another in steemit.

Also fellow christians if haven't done so please read this post for building the christian community on steemit here: https://steemit.com/christian-trail/@wilx/christians-on-steemit-let-us-follow-and-support-each-other-pt-7-join-the-christian-trail
---


Join #flaminghelpers trail with @flamingbot and add @flaminghelpers to your auto vote for more curation rewards.
Support @flaminghelpers for christianity post free curation services
Thanks for your support.
---

Follow my Facebook evangelism page for more communication on our most holy faith
SEEKERS OF TRUE RICHES
You can also listen to our audio/video full gospel messages on our YouTube channel
For prayers and further interactions send us an email at [email protected]
---
Should you have a question or contribution; drop a comment below at comment section, I so much will appreciate that.
Reach out to me on steemit private chat @maxdevalue
AT THE INCREASE OF HIS KINGDOM THERE SHALL BE NO END!
---
Thank you for reading
Posted using Partiko iOS