Met with my Mormon friends again today. I asked directly "you keep telling me our faiths are the same, so why do I need to believe in your mormon bible?"
And I am finding these elders won't give me a straight answer.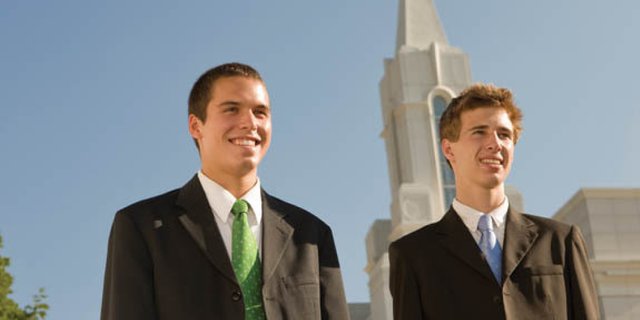 They said, our faith is the same: faith in Christ, saved by grace, but then they say I need their bible cause the OT and NT are erroneously translated and untrustworthy...
Wow. That's a big leap. Either the OT and NT are reliable, and I think they are, or if not the historicity of Christ and therefore his divinity also are in question.
I feel they want me to believe their faith so bad they are misleading me by suggesting its the same, but then denying its the same also.
Guys, if you pray, pray that I would have worda for these mormons. I mean to meet with them and preach truth, light and REAL Gospel to them, as often as they'll let me.
Ephesians 2:8-9 King James Version (KJV)
8 For by grace are ye saved through faith; and that not of yourselves: it is the gift of God:
9 Not of works, lest any man should boast.
I believe they are mistaken, that they misunderstand Christ's fullness and our importance, and that is unfortunate. Please pray for them and myself also. That I would have God's words and that they would have ears to hear it.
Thank you. God bless.