And you shall keep in perfect peace, he that his mind is stayed on you.
Isaiah 26:3
---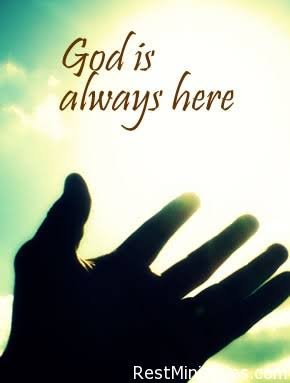 Be deliberate.
Keeping his presence is a deliberate act. It doesn't just happen. As much as God wants us for himself, he can't push us outside our will and decisions. If you must have his presence manifest, then you must desire to have it.
There is need to be determined about it. You can't drink water, if you aren't thirsty. And if you end up doing, you can intake only a little.
Creating a hunger.
Isaiah 64:7
And there is none that calleth upon thy name, that stirreth up himself to take hold of thee: for thou hast hid thy face from us, and hast consumed us, because of our iniquities.
Sometimes, you won't find the drive. Other times, you won't find hunger. At such time, you must stir up yourself to take hold of God.
Sometimes, God may seem hidden, other times his face would seem veiled. At such time giving up is nothing, you must stir up yourself to take hold of his promises and seek him still.
You must learn to create hunger for God. You know, when you find yourself in the midst of a beautiful orchestra with robust music flying over your ears, it's easy, almost too easy to get into ecstasy. Your emotions almost get glued and you become soaked in spirit or nearly.
But what if, you woke up on a Monday, no music, no sound, no preaching. Nothing. Just you, your pillow, your ceiling, not forgetting the loads on your mind. What happens? You just get along? No.
Stir up the innerman. Seek him still. Worship deliberately, even when your flesh says stop. Dig deep In the word and the holy Spirit until you are wet again. If you don't, nothing happens. You probably would wait for another Sunday or church meeting to feel God. But that way, you are not growing, you are just crowding.
You wonder why there is no growth in your Christian faith? It's most likely because you are not deliberate about it.
Loving God is deliberate. Obeying him is deliberate. No one follows God by chance. No one grows by mistake. If you don't want it, seek it, you can't have it.
Spiritual growth is produced in isolation. You don't know God in the crowd. You may hear about him over at the crowd, but knowing him is always a personal revelation. How deliberate are you in the walk of faith?
Do you not know, that you must deliberately spend time with Jesus? Do you know that you must deliberately deny your flesh, and lay down every weight and sin to follow him?
I know that you know Jesus died and paid the price for your redemption. But you should know too, that you are his prize.
Our walk of faith is not only a receiving one. We ought also to give, and in giving, we give our life. And this we do, deliberately.
As the Scriptures say:
2 Corinthians 5:15
And that he died for all, that they which live should not henceforth live unto themselves, but unto him which died for them, and rose again.
Begin to study the Scriptures deliberately. Not to merely stock up knowledge, but to know his presence.
Begin a prayer life. if you never had one, not to seem like a prayer artist, but to see God in your heart and life.
Begin a conscious and deliberate walk with the Holy Spirit which will require your often isolation and continuous yielding (even in the crowd)
And as you begin on a journey to knowing and keeping his presence deliberately, I pray you find enough treasures to inspire others with.
I pray you meet the LORD. AMEN