FOR THE CHURCH GROWTH, VOTE FOR @steemchurch TO GET 20K STEEMPOWER, VERY EASY WITH FEW EASY STEPS .
Greetings ladies and gentlemen of the steemchurch, it's environ and to the steemit blockchain. It's of no news again concerning the speedy growth of the church @steemchurch under the major aim of freedom, spreading the gospel of Christ here on the blockchain and also in reality, the church with his benevolence act has reached out to many users under this platform. To ensure this kind and magnanimous gesture of the church keep up to date, the church @steemchurch has been nominated for the delegation of 20K SteemPower To For 1 Year, this nomination has been draw with other bodies on the steemit platform but to enhance the chance of the church @steemchurch winning this seasonal opportunity of getting this 20K steempower, the church is pleading to every parishioners and members of steemit to with kind heart VOTE for @steemchurch to help enhance the growth of the church and the gospel of Christ.
This poll is in refernce to the following Steemit post: The top 20 winners from the 20k Steem Delegation Poll: https://steemit.com/dpoll/@theycallmedan/20k-steem-delegation-poll
The voting process is as easy as you can ever imagine with few steps you are done
Step 1
You need to click below and it will take you straight to the poll where you need to vote.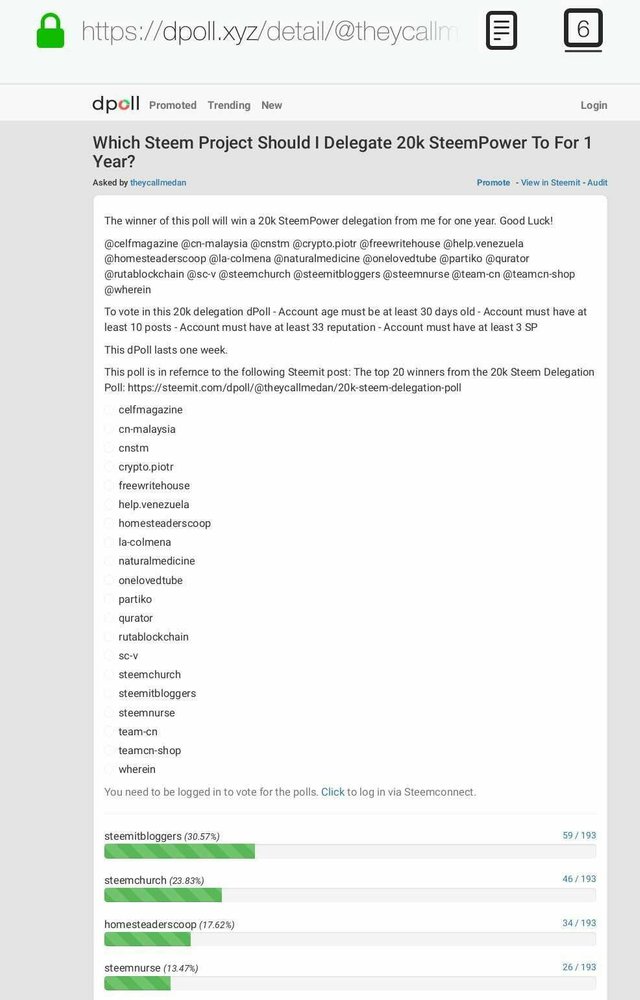 After you open the link above, which will take you straight to the poll, the next thing is to login but worry not because steem connect has made it easier to login, to do so, just scroll down you will see "Click to log in via steem connect" on the poll as showed in the picture below: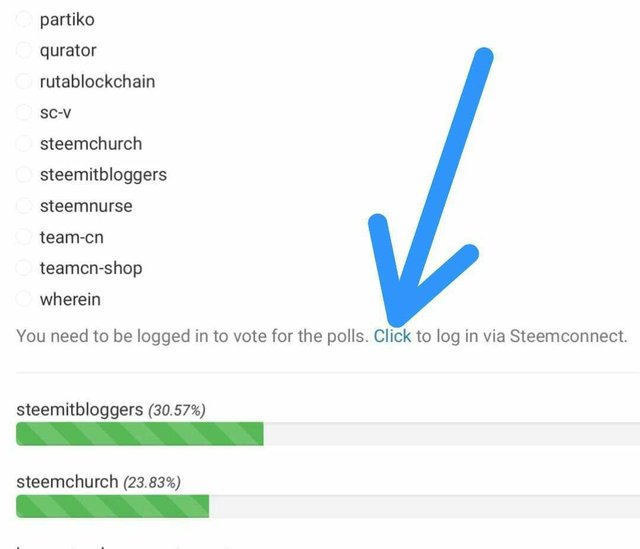 After clicking on it, it will open up a page and all you have to do is to click on Continue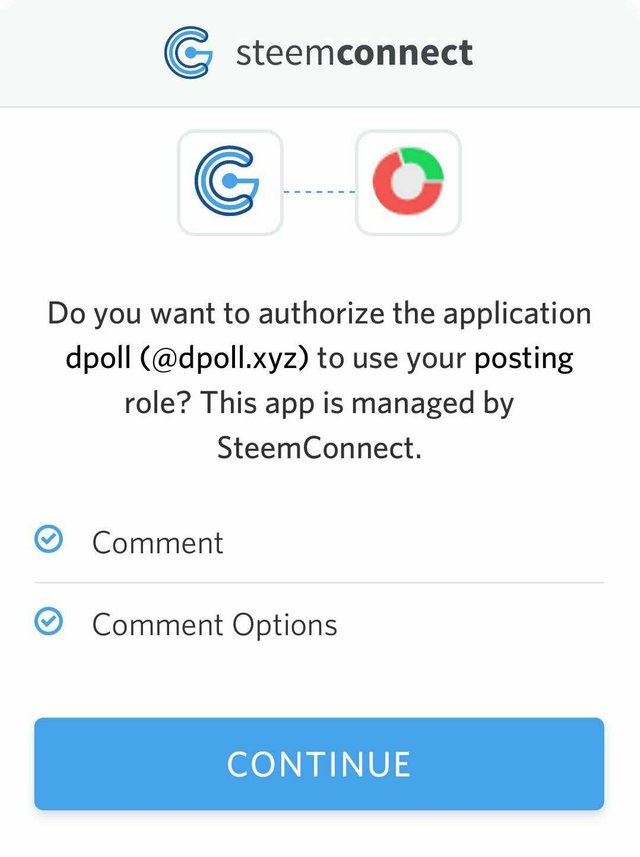 After clicking on "Continue", it will take you directly to where you can login with your steemit username and password.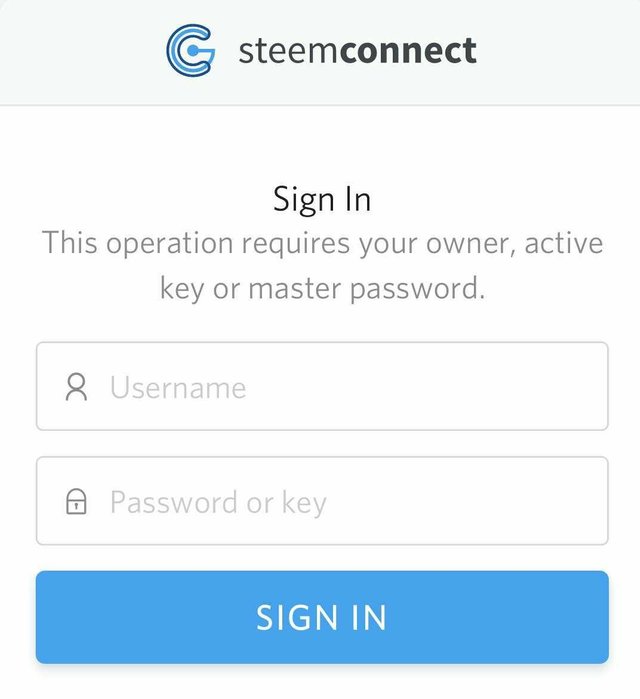 When you are done with the login, it will take you back to the poll page where you can vote, locate ⊙steemchurch and click on it after which you click on "Vote" .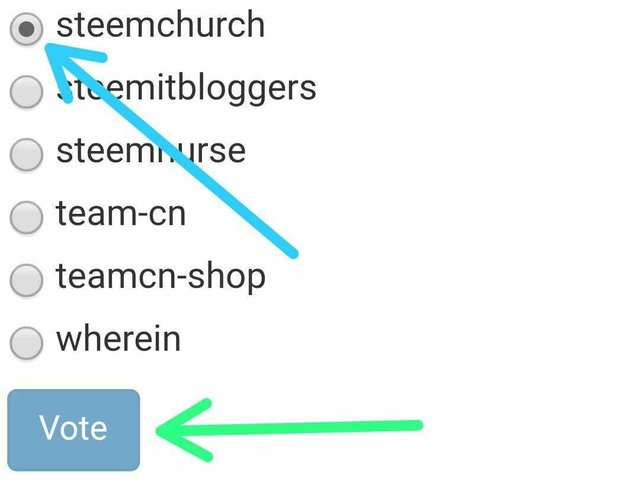 Very easy!!!
VOTE FOR @steemchurch FOR THE GROWTH OF THE CHURCH AND THE GOSPEL OF CHRIST.
Please Resteem to ensure it reach out to as many parishioners and users under the blockchain.