Know that I'm your son, Lord
cheer up my heart
Your son are I´m, oh Lord.
.
Lord, like a little boy,
taken from your hand,
happy way.
Neither the night nor the cold I fear
You are my Father Well,
That watches over me.
.
Lord, take me home
they talked to me a lot about her,
I would like to go,
that hope is not lacking,
the way is long,
I get lost without you.
.
Lord, who plants the rose bushes,
and take care of the stars,
You forge love.
Gather me in your lap,
while I sleep happily,
That my father is God.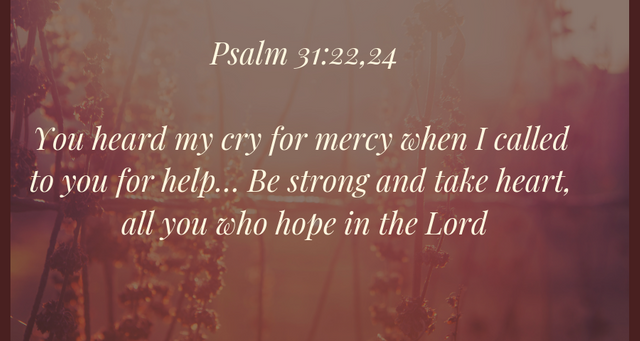 Image source
Dear friends
We have all experienced love in one way or another throughout our lives. The love of our parents, wife, children, brothers and friends. And when we feel loved and love, our hearts overflow with joy.
How many things could we not say about human love? But what could we say about the love of God? Loving and being loved is the most wonderful thing that can happen to us, but feeling and believing in God's love has no comparison.
16 For God so loved the world that he gave his one and only Son, that whoever believes in him shall not perish but have eternal life. 17 For God did not send his Son into the world to condemn the world, but to save the world through him. 18 Whoever believes in him is not condemned, but whoever does not believe stands condemned already because they have not believed in the name of God's one and only Son. (John 3:16-18).
God loves us with an unconditional love, he does not love us because we are good, he loves us with a pure love, a love that is only received and accepted, a love forever and ever, compassionate and merciful, does not take into account our sins anymore that He forgives us and welcomes us.

The love of God is universal, who does not love has not known God because the Lord is love and an unconditional love is one who does not put conditions to love, no matter how important we are and however prepared we are, without love, nothing help.
Let us learn to forgive, understand the essence of the Our Father, sanctify the name of God, accept him as our Father, do his will, love our neighbor as myself and forgive those who offend us, just as He forgives us.
Therefore, if you have meditated on these brief lines, I do not know if it would be too much to ask you that if you have not opened your heart to the Lord, do so now. I assure you that nothing is impossible for Him, that his infinite love awaits you.

Here I put information about @steemchurch: (steemchurch-ministry).