SOCIAL SKILLS: HOW TO RELATE TO PEOPLE
Human beings are social beings, we are beings that we need from others. Therefore, it is very important to learn to relate, because if we develop this ability, we can definitely expound our results. If you start analyzing, the most important achievements of our life have been obtained with the help of others. Thus, that the quality of life we have is determined based on our relationships.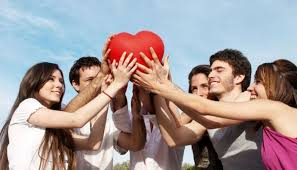 Source
RELATE WITHOUT BLOCKS OR FEARS
To enjoy our relationships, we must lose those fears and expose ourselves without reticence. We must admit the possibility of not being perfect, but we cannot forget the commitment to improve our social skills day by day.
FACTORS THAT FAVOR THE GOOD RELATIONS
THE SELF-ESTEEM.
THE EMOTIONAL INTELLIGENCE.
EMPATHY WITH OTHERS.
THE ASERTIVE COMMUNICATION STYLE.
BE POSITIVE.
RESOLUTION CAPACITY OF THE CONFLICTS
PERSONAL SECURITY.
FACTORS THAT DIFFER IT
PASSIVE COMMUNICATION STYLE.
AGGRESSIVE COMMUNICATION STYLE.
IRRATIONAL BELIEFS.
LACK OF CONNECTION WITH THE
FEELINGS OF OTHERS.
STRESS AND UNSATISFACTION PERSONAL.
BAD MANAGEMENT OF THE INTERPERSONAL CONFLICTS.
LACK OF BINDING.
---
---
References:
ROCA, Elía, 2003, Cómo mejorar tus habilidades sociales. Programa de asertividad, autoestima e inteligencia emocional, Valencia: ACDE Ediciones, ISBN: 84-931156-9-X, p.12
Eva Peñafiel pedrosa, Cristina Serrano García
Editex, 2010 - 240 páginas
---
---

John 1.35 - 42 Jesus and Andrew.
"Come and See" Jesus opens as a person towards them.
Jesus does not show them his resume, nor his card, nor gives them data about him, he gives himself.
PEOPLE perceive it.
Jesus does not live dominated by fear and prejudice.
Jesus invites you to be part of your life.
Know your home, know Him.
Jesus is not interested in answering questions, he is interested in conquering people.
Open as a person to others
"And they stayed" Jesus is warm.
Be warm with all people
Andrew was convinced by what he saw, and brought Simon to Jesus.
People are tired of listening to speeches and want to see behaviors.
John 1.43-49 Jesus and Philip and Nathanael.
"Can something good come out of Nazareth? Prejudice.
Nathanael judges without knowing.
"If you waste your time in judging you will not have time to love."
V47 Jesus highlights the good of the person.
Highlight the good of people
V47 Jesus uses praise.
If you have not received anything positive from someone for a long time, try to praise him.
We use the rezongo, the criticism, the reminder of the same mistakes
past
The "you always", the "you never".
Use praise with people
V48 Jesus sees the person.
John 4.5-9 Jesus and the Samaritan woman.
There was more chance of a talk in an elevator than in that well.
Jesus takes the initiative to relate.
(He is not fearless, but he does not let himself be dominated by them)
Take the initiative to interact with people
Jesus keeps seeing the person by looking at what the person is: "She is a Samaritan woman"
Don't stop seeing the person by looking at what the person is
Jesus keeps seeing the person by looking at what the person did.
"They made us suffer, they broke our families, they hurt us, etc."
Don't stop seeing the person by looking at what the person did
V7 Jesus asks for help.
The Jews could starve to death before asking a Samaritan for something.
Ask the last person to whom you would ask for help.
This speaks of the lack of pride and pride in the heart of Jesus.
Rambo, Agent 007, Terminator, don't ask for help.
JESUS ​​REQUESTED HIS DISCIPLES "COME AND PRAY WITH ME"
"EVERYTHING I CAN IN CHRIST" - "GOD CONSOLVED ME WITH THE ARRIVAL OF TITO"
"GOD WILL SUPPLY CONFORMLY ..." - "EPAFRODITO ATTENDED MY NEEDS"
"WE ARE MORE THAN WINNERS ..." - "ARISTARCO, MARCOS, JUSTO CONSOLAR ME"
"I AM DELIGHTED WITH THE ARRIVAL OF ESTEFANAS, FORTUNATO AND ARCAICO
BECAUSE THEY SPORTED MY SPIRIT.
TO TIMOTHY "TRY TO COME BEFORE WINTER"
TO TITO "Hurry to come to me"
"Tell me what you do not ask for help and I will tell you where you suffer"
Jesus focuses on the positive
Every time she tells him about what separates them, Jesus tells her about what unites them.
Every time the woman shows her the barriers that move them away, Jesus shows her the paths that bring them closer.
V9 and 10/12 to 14/20 and 21
We have all said / thought and done things wrong and others well.
What do you focus on your life?
Jesus offers us your example, you decide.
Relationships are a source of satisfaction. Having friends, acquaintances, being able to express our emotions and opinions in public and the support of a social network, makes us feel that we belong to a tribe, to a family, to the community.
Success starts with you
Reference Biblical:
Biblical text: Version Reina-valera 1960.
**Message Extract::
"Bible in his presence."
Translated Spanish.
Edition: www.casacreacion.com
---
---