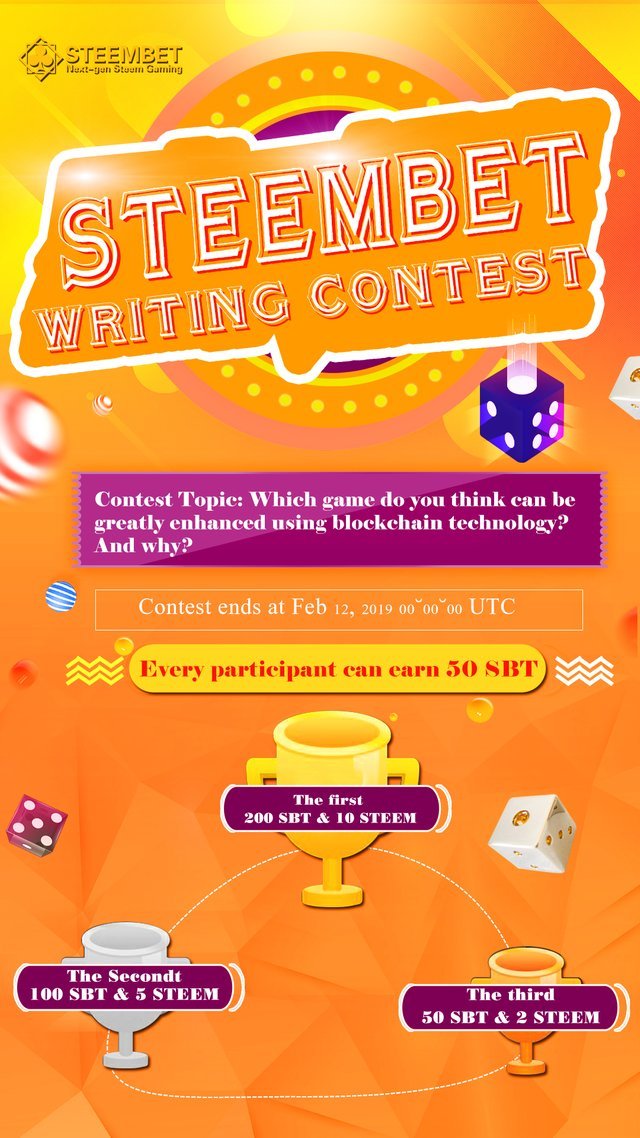 Game
What is a game?
A game is an activity in which people involve their self to get or have fun.
It is arguable that football is the most highly loved sport and game because a relatively large number of people are addicted to it.
For instance FIFA and PES are highly generating a lot of income from their gaming product.
Which Game can be enhance using blockchain technology.
I will go for soccer game or sporting game in general.
Why
There is one thing which derive betting and which is fairness.
What do i mean by fairness;
When the result of the betting outcome are out of both the person playing the bet and person which receives the bet, it create perspective for equality and fairness and sport is a perfect example.
Why
It is easy to state the rule to people and they easily understand course they have prior knowledge.
Why
Easy transfer of fund or betting stake.
Thanks to @steem-bet for this opportunity.
To join the contest, click on the link below
https://steemit.com/steem-bet/@steem-bet/writing-contest-4-days-left-before-steembet-launch