Aliens Vs Predator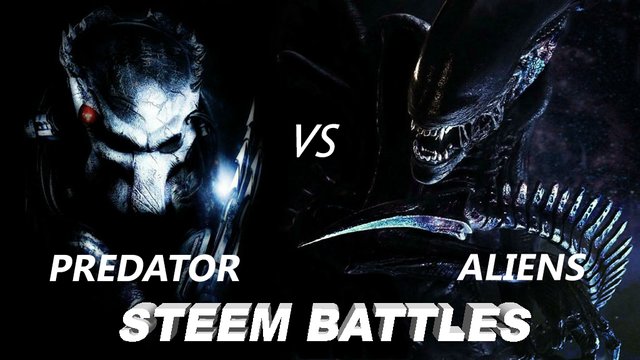 Idea for this steem battle by @heroic15397
---
Join us for another Steem Battles community battles initiative, cast your votes, help distribute SP, and make a difference!
---
Vote @ballinconscious for the most awesome person ever!
---
Support SteemBattles Ultimate Vote Betting … together we all can win!
---
Who Will WIn?
Edit:Contest ended, Aliens Wins!
How to Play
All those who voted on the winning character will receive the divided SP rewards from this post to all winners

Winning side will be decided by using Dicebot

Aliens is odd, Predator is even

Resteem this post and receive 0.01 STEEM.
Reply with "Resteem".

All who voted on the losing character will receive a participation aware of .001 steem

Vote on the main post to enter the bet (main post rewards will also be added to the Stake Pool).

Cast your Vote Bet on ONLY ONE outcome for which you bet on for the win (Multiple comment votes will be automatically disqualified by the ball, upvote and remote counts as multiple votes and will be disqualified).

After 24 hours, the post and related game comments payout to the pool; remember 25% voters rewards are deducted from the total post payout value first as per Steem duration rules. Voters are rewarded in standard fashion of all rewards divided equally between all the winning players in steem power.

---
@Ballinconscious reserves the right to amend future payout percentages based on the operation needs of the account.

@Ballinconscious is not a traditional betting platform and no fiat currency is used as rewards or in casting bets; as such does not fall under any gaming and gambling jurisdictions; but even so, users are urged to first consult with the laws and age restrictions of their countries.

@Ballinconscious in the unlikely event that when the Stake Pool is divided up between the winners and the nomenclature resolution goes below the third decimal place (example: 0.0001), then Steem decimal restrictions won't allow a payout and the pool will carry over to the next game.
Please vote responsibly :).
---
Copyright © Michael Ball 2016
---
Autovote @ballinconscious posts with steemvoter.com and help us grow the SP Distribution Stake Pool!
---
Manual bets on comments must still be placed to pick winners!
---
Follow me, @ballinconsious to have me follow you where ever you go, so you can see and vote my #steembattles series all the time. Supporting your communities with this initiative, to have another fun SP distribution.
---
Remember to UPVOTE, FOLLOW REPOST and SHARE on Facebook, Twitter and others, in support of the #steembattles initiative!
---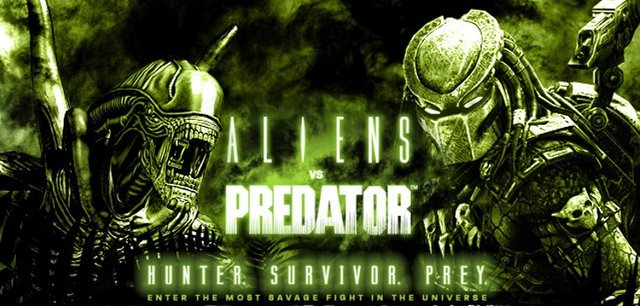 ---
VOTE BET BELOW!!! VOTE MAIN POST AND ONE OUTCOME ONLY!
---
Steem battles is an ongoing series that takes place Mondays and Thursdays. It is my attempt to create another fun SP distribution like @steemsports
Each series there will be two different characters, possibly from two different universes, clashing against each other. If you have a particular match up of two characters that you want to see battle each other in the next series, then comment below and I might choose that match up for the next steem battle
Edit: Thank you @future24 for teaching me in your tutorial how to send SP to any user I choose.
---
Follow me to see next weeks steem battle!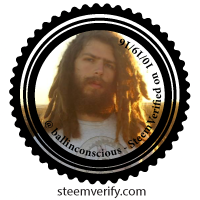 ---