| | |
| --- | --- |
| | Results Keep the Link Contest #6 |
First Things First
Thank you all for participating and spreading the word. This week we had 5 (+1) participants. All entries are valid.
The Initial Picture
The initial picture showed a guitar pick, pushpin and a toothpick. The idea was to replace these articles with different objects that have a link with the original objects. And you did very well, the links were very creative, going from sort of the same to completely different things but still related. Great thinking!
Entries
You can take a look at the entries in the original contest post.
Payout


As stated in the contest post, the SBD part of the post will be shared among the participants who didn't win.
0.120/4 is 0.03 each.
The Winner of 1 SBI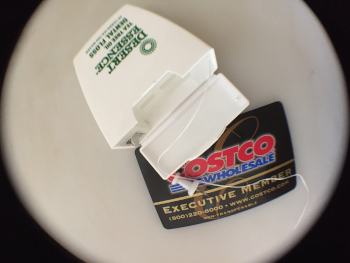 The winner is @mariannewest
I picked this one, because I had a hard time picking the best one, they are all great.
CHANGES FOR NEXT CONTEST
Next contest
The image for the next contest will be online later today. I have decided to make a change. I will provide three objects like before, but you have to take a picture of ONE object, that has a relation to all three given objects. The relation can be color, shape, material, usage, storage, name, brand, anything. Surprise me.
Second change is in prize money. I used some of @girlbeforemirror 's gift to upvote the contest post, thinking it would increase payout for the participants. That didn't work out the way I hoped. Total payout increased, but due to how payout is divided in SBD, STEEM and SP the effect on the amount of SBD was small.
So for this next contest I will add 1 SBD to the SBD payout amount of the contest post. This will result in higher prizes for those who do not win.
Thank you all for participating. Hope to see you at contest #7.
---

---