100 Share SBI Contest
100 Shares Contest
Win up to 17 shares of @steembasicincome upvotes for life by participating in one of the hottest new Steemit Dapps & earn more on your blog.
On Share 2 STEEM I can track the activity of all that I signed up as you can see here.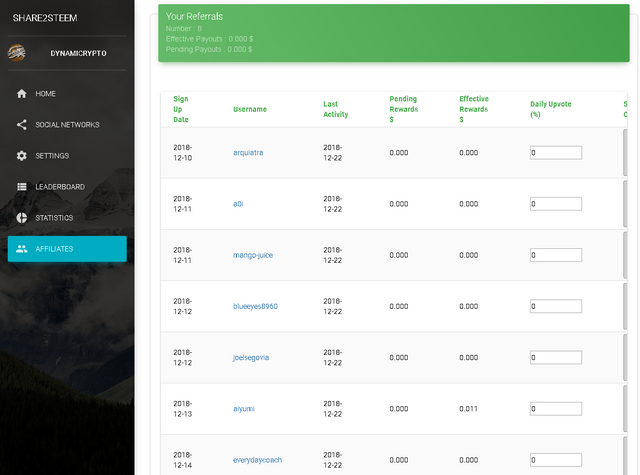 Contest Tasks & Rewards
Task 1
Don't forget last contest winners got additional bonus shares as shown below! So do not be scared to be very active and utilize @share2steem for business also. To see my @share2steem usage I post on Medium with Mr-Wallstreet and that posts to Steemit @mr-wallstreet, first post via @share2steem done today.
20 + 15 = 35 Each
@mango-juice @heyimsnuffles @mariannewest
15 + 7 = 22 Each
14 + 6 = 20 Each
12 + 5 = 17 Each
@ronaldoavelino @stever82 @jk6276 @travelling-two
11 + 4 = 15 Each
10 + 3 = 13 Each
@syedumair @ivansnz @akomoajong @blueeyes8960
9 + 2 = 11 Each
@viking-ventures a0i
7 + 1 = 9 Each
6 Each
5 Each
4 Each
3 Each
2 Each
1 Each