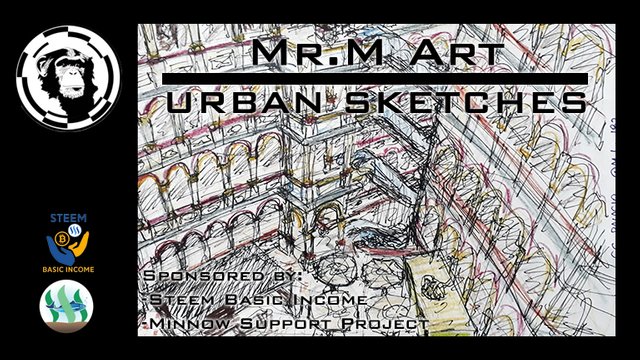 Hello there friends!!! 😁
It's been a while since I don't post about Urban Sketchers, I haven't assisted to it that regularly lately, as there were other events I wanted to go which were at the same time.
The National Palace was originally a building for government offices, it was built in 1933 and served as a centre for many government institutions until 1974 when it was exchanged for the terrain lot where the current Government Centre is, we actually drew there some weeks ago.
The building was declared National Patrimony on 1988 but it was poorly maintained and was rapidly deteriorating until it became a Mall in 1993 and got an architectural restoration.
Here above is aview of the main facade, ain't that awesome?.
Well let's continue with the Sketches.
Here are the photos of the Urban Sketchers group from that day 💙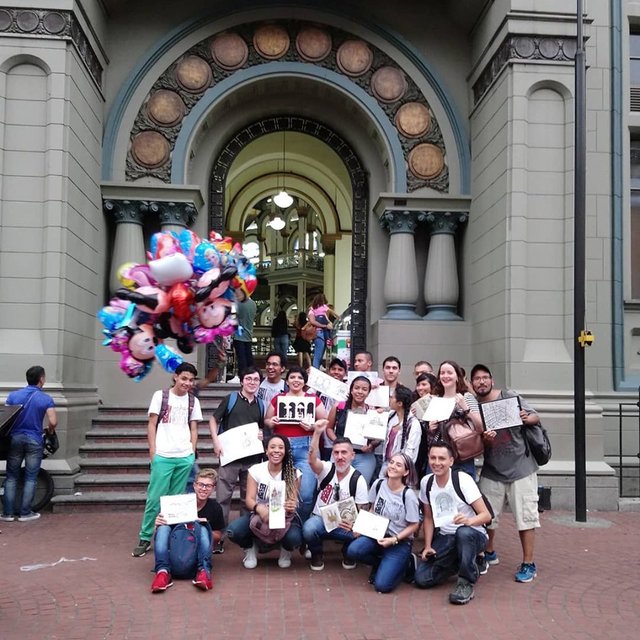 Really fun day, we ate Ice cream afterward haha! 😁
The usual photo of all our drawings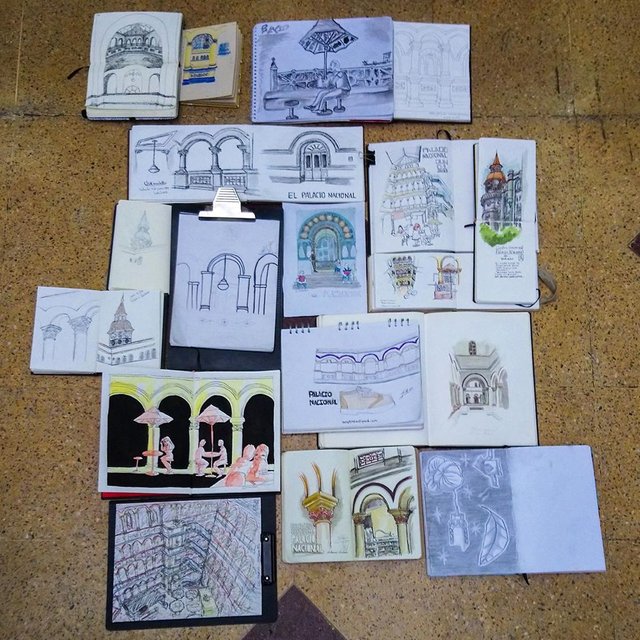 ---
Here an aproximate of the view I draw that day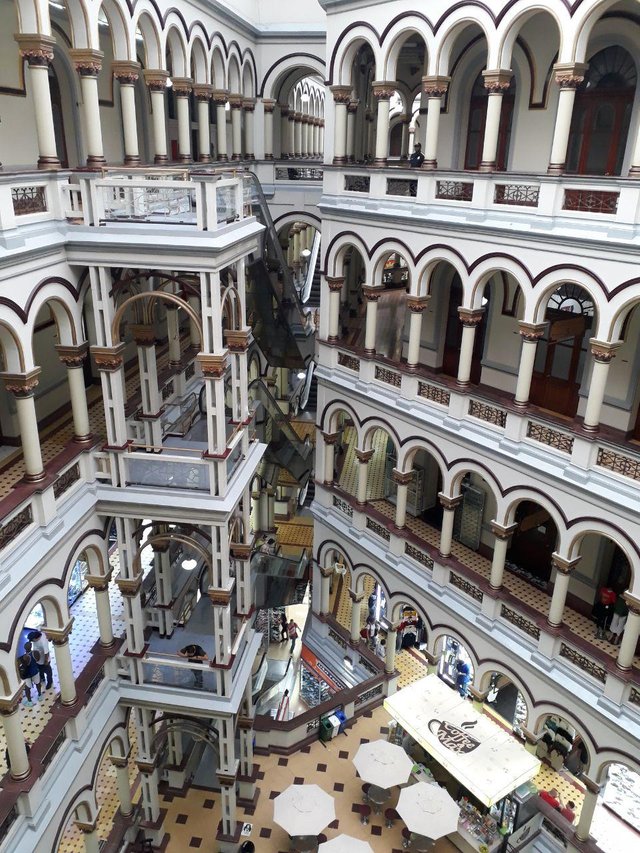 And the Drawing in full res...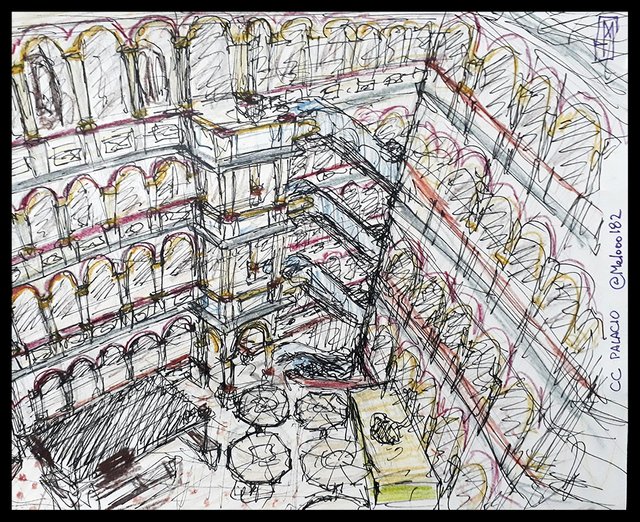 Click Image to see full size
I hope you liked my post about Urban Sketchers 😉
Let me know what you think in the comments bellow 👇
Have a great day people, until the next post! 😉💙🎨
Thanks to @steembasicincome and @minnowsupport for the support.


Check my other recent post:


🤣 Laughing Buddha 😁 #5 🏋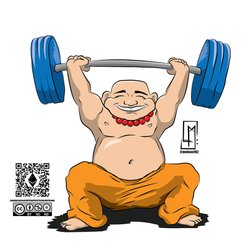 🎨 Melooo182's Artists Curation Post #64 🎨✅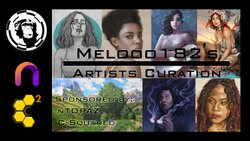 🤣 Laughing Buddha 😁 #4 🐶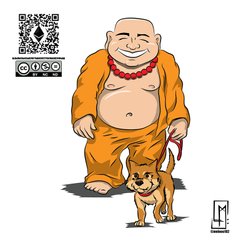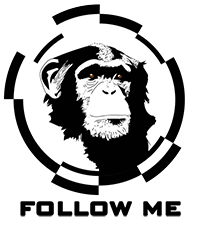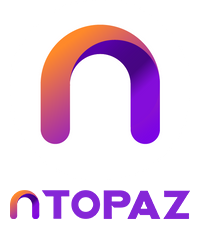 Join our Discord Channel and network with other artists to help each other grow.