Hello, hello, hello dear Art lovers and virtual friends,
as keen observer but passive contributor to # inktober and # catober I've steadily but surely sailed through October to find the number of my posts looking miserable.
I have been busy but gathering materials for my art & crafts' holiday season experiments! <<< hopefully I'll be able to post more info soon.
Without further ado...
"Come, my friends,
'Tis not too late to seek a newer world.
Push off,
and sitting well in order smite the sounding furrows;
for my purpose holds to sail beyond the sunset and the baths.
Of all the western stars, until I die."
Alfred, Lord Tennyson, from Ulysses
We enter Behemoth Realms with buzzzzing noises and the smell of oil irrigated electronic flowers.
Queen Bee is still an non allocated creature living in the Metamorphic Processes Realm.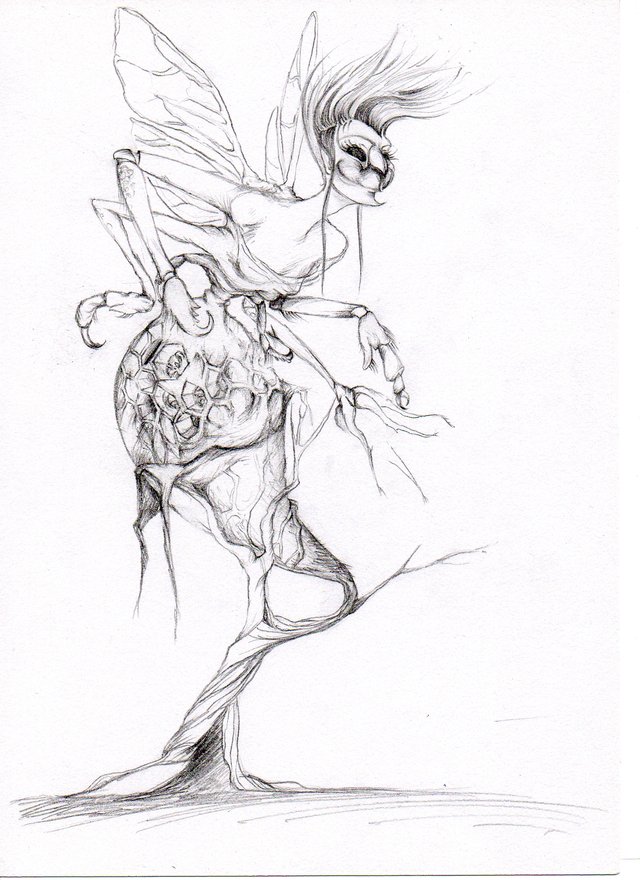 ♛
Pencil on A4 paper drawing, Jan 2018.

---
During my June traveling, my brother and I began recording some music together, he soon referred to my old drawing, thereafter I began to create audible lines on Bass and coloured lines on paper.
---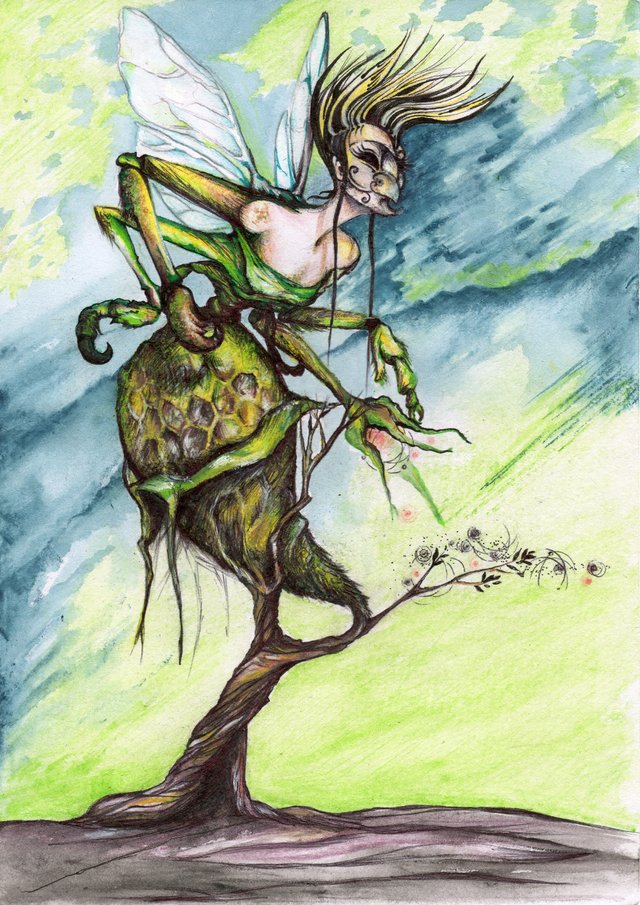 ♛
Black ink pen and water-soluble pastels on A4 paper, Aug 2019
---

Music and Art inspired by the single flight (maiden mating flight) of the Queen Bee.
This project mainly is an assemblage of environmental sounds and noises.

Hope you're finding it of your liking, we would be honored to have you as subscriber on our You Tube Channel.
---
EDIT : Just realized the video is not visible to people following through Partiko app.
Link to You Tube
---

Content subject to copyright
Art © Alenia
Music © A.L.A. & L.A.L.
---
Thank you for stopping by.