Yo Steemians...
Here is my newest work...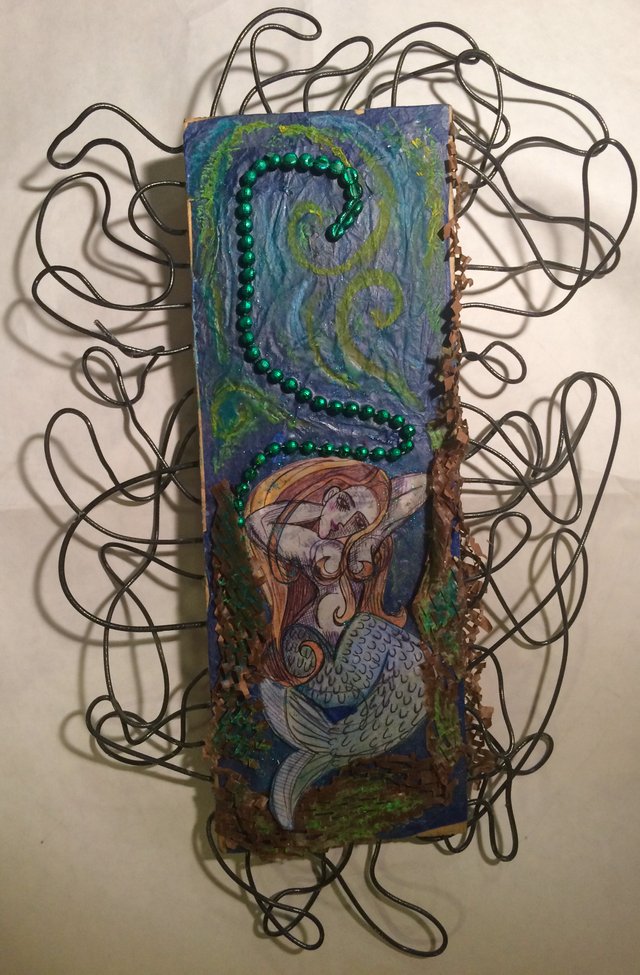 You can look at the previous post to see it's beginnings. Here, however, I used my drill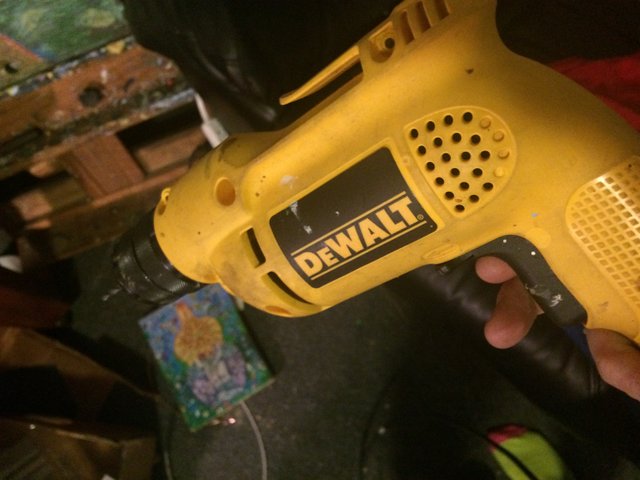 with an 1/8 inch bit to drill holes in the sides of the wood, and then stuck wire in them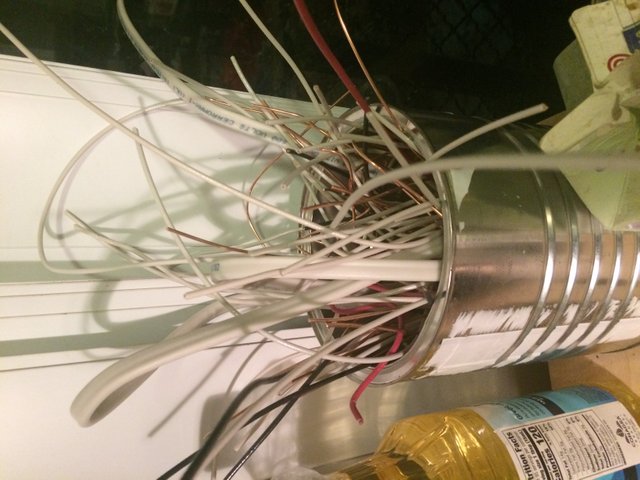 like this: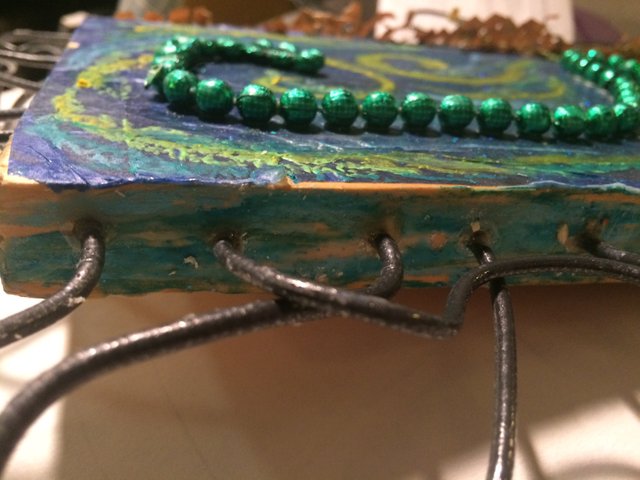 ...BFF is an electrician, so wire is plentiful - and it is an amazing new addition to my materials...
Will I cover the wire in paper mache to make it look like waves or or keep it the way it is like water reflection? I don't know yet. Stay tuned...
Previous Post