Link your Twitter to Steem, Come to share 1000 STEEM
To motivate more content creators on Steem, Wormhole3 has now enabled tweets to be synchronized directly to the Steem platform. Steem users can also register for Wormhole3 using their existing Steem accounts. Sending a tweet with #Steem will also help expand the reach of the Steem community on Twitter.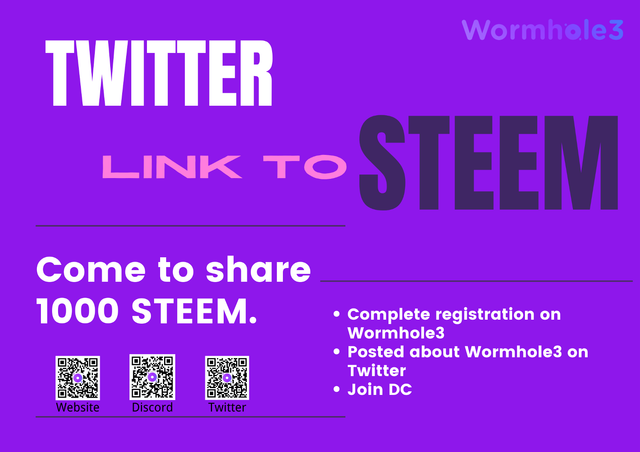 From August 31th to September 10th, once you successfully registered Wormhole3 you will get STEEM reward!
Reward Distribution:
We have prepared 1000 STEEM for our participants!
Those who arrive first get more rewards!
🏆 TOP 1–20 get 20 STEEM/each
🏆 TOP 20–50 get 10 STEEM/each
🏆 TOP 50 -100 get 5 STEEM/each
🏆 TOP 100 to more get 1 STEEM/each
1000STEEM will continue to be distributed until all the rewards are released
To get the reward:
Example:
(note: the tweet has to contain 4 main parts)
the content has to be related to Wormhole3 or you can simply retweet this Tweet
the tag of either Steem community which you can find as instructed below (Your tweet must include this to be synchronized directly to the Steem platform)*If you are not sure about the community tag, you can also choose the community tag from #hive-172186, #hive-101145, #hive-185836

3. #iweb3 ( to be synchronized directly to the Wormhole3 platform)
4. #Steem (to expand the reach of the Steem community on Twitter)
Example of the tweet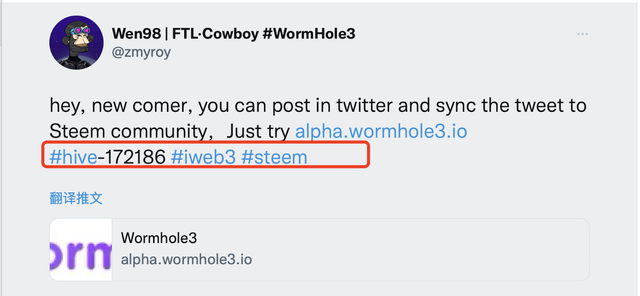 If you have already registered Wormhole3 but you didn't use your Steem account,you still have a chance to get the reward by :
Post about Wormhole3 on Twitter as instructed above
Sign up tutorial:
Beta Website for Steem User: https://steem.wormhole3.io/
Click [Active Your Wallet], and save the newly generated address private key, click [Ok, I saved it.]
Note: Wormhole3 will never keep your private key, so make sure you have saved it in a safe place!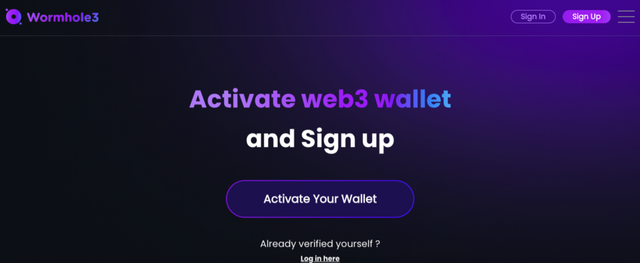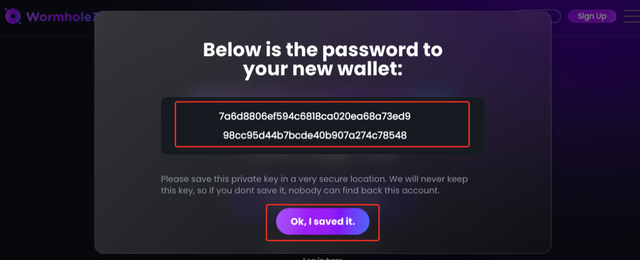 add your Steem account, and then click [Got bind] to verify your Twitter.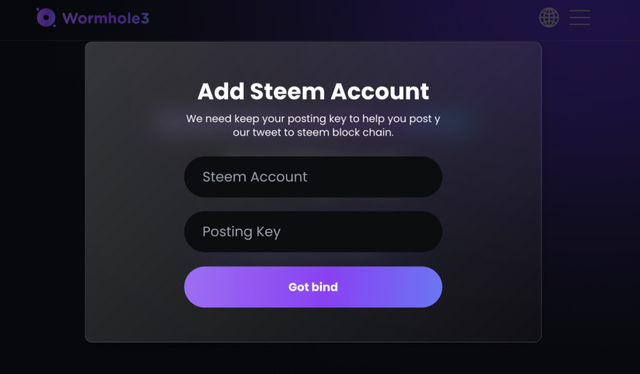 To do that, you need to post a Tweet as instructed. (The tweet was automatically generated)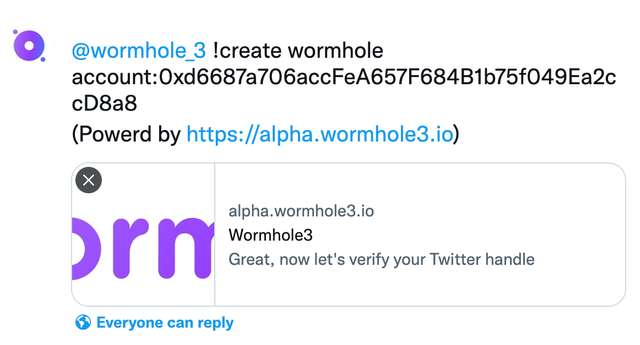 Then you have successfully created a Web3 address bind with your Twitter and get the Twitter Profile NFT through Wormhole3!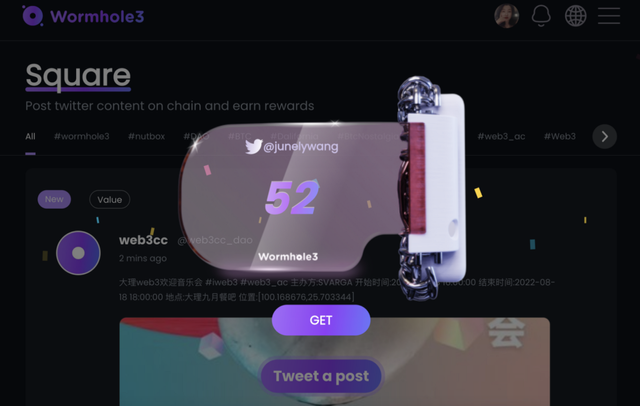 The activity time is limited, come join us!
---
Additional
Beta website: https://alpha.wormhole3.io/
Beta for Steem users: https://steem.wormhole3.io/
Twitter:https://twitter.com/wormhole_3
Discord:https://discord.gg/dVmzZhMdjj