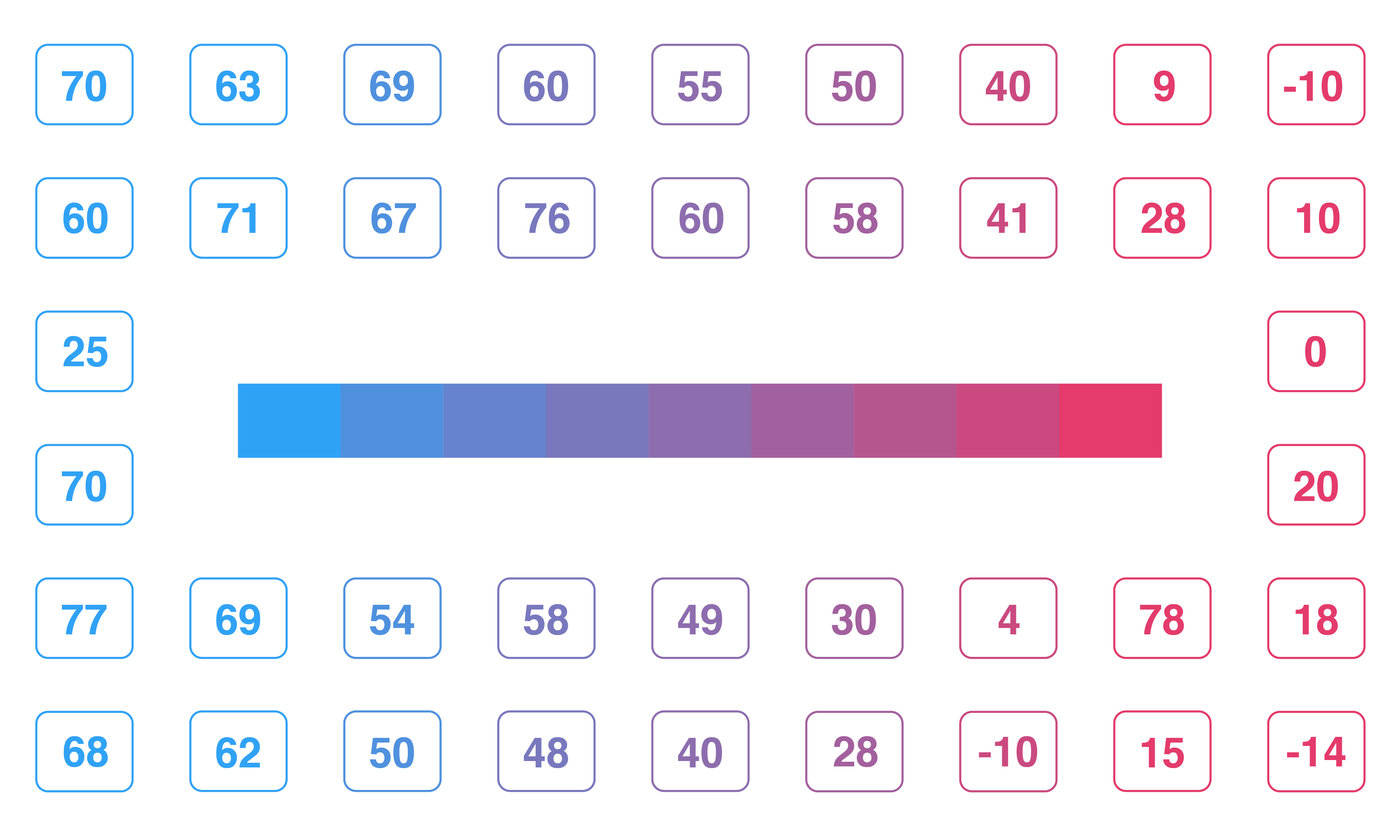 Adding Color to the Reputation Score
---
The reputation score is an incredibly useful point-system embedded within the blockchain ecosystem. Through it, we're able to learn more about the relative value a single user has contributed to the community. [Learn more via this @sndbox article.]
There are a lot of exciting benefits of pairing a scorecards within a social network. Trust, accountability, history, and stewardship to list a few. But - right now - this can very easily be abused. Through upvote services - you can essentially purchase a higher reputation score. A new user can dump thousands of Steem or SBD into the system and rapidly manipulate the rewards pool to achieve a 70+ rating using garbage content. This is not a healthy precedent for the blockchain community as it continues to grow. Right now, there are simply too few whales (stakeholders) at the top with the resources necessary to track abusers. We need a smarter scorecard.
Before going further, let's look at the reputation score rules as they exist today via Steemit's FAQ page -
Every user has a reputation score next to their name.
Your reputation goes up when accounts vote on your content.
Users with a lower reputation score are unable to affect your reputation.
The Problem
---
Reputation can be bought with little consequence. A big Steem stakeholder with a high reputation is essentially immune to the judgement of the masses. Even if a huge number of "minnows" are flagging continuously, it will do absolutely nothing.
Flagging an Abusive Whale from a Minnows Perspective:
No incentive - you can't earn Steem through flags (in the way you can with upvotes)
Minnow flags have little effect on the Whale's post payout
Minnow flags have absolutely zero affect on the Whale's reputation score

Counting Upvotes (blue) and Flags (red)
---
What if the reputation score was color coded? Let's count the flags just like we count the upvotes. The more flags a user receives, the warmer their score becomes. This way, a red 70 would mean something very different than a blue 70. Here are some typical examples:
| User Reputation Score + Color | Meaning |
| --- | --- |
| | Zero content, no flags or upvotes received |
| | Typical user with a normal # of flags received |
| | Clearly spammy or abusive user |
An honest 70 vs. a dirty 70
---
As we've seen in recent months, users can easily buy their way to the top. Achieving a 70 rating is an exciting milestone for many Steemians. But, not all 70's are created equal. Some get there with A LOT of flags, others with fairly few. We should be able to tell the difference... here are a few scenarios where the number doesn't tell the whole story... but the colors do:
| User Reputation Score + Color | Meaning |
| --- | --- |
| | Rare case of a user achieving 70 without flags |
| | User has likely abused upvote bot services |
| | User is controversial but not wholly destructive |
Through a simple filter of color - the reputation score could more fairly represent the history of upvotes and flags that a user has received. Ultimately, this allows minnows to have a stronger voice while also giving the public a useful indicator that becomes increasingly difficult to manipulate.
What do you think?
---
Would Steemians still abuse upvote services if they knew that a handful of minnows could dent their beautiful-blue reputation? Could these same services begin to filter out (blacklist) users who are knee deep in the red-zone? Is this feasible?
---