This post is a guide for the different things you can do with the hard earned STEEM/SBD that you received by participating on the Steem Blockchain!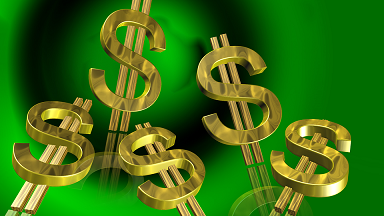 Buy Stuff
There are several online stores/shops that accept STEEM/SBD. Peerhub.com is an online store which accepts SBD, and sells tons of items including clothing and artwork. It is similar to eBay/Craigslist in that anyone can post items for sale, so there is a lot of interesting/unique stuff. @steemshop is a user that sells items directly on Steemit.com. You can read more about it here. SteemGyft.com allows you to buy Amazon gift cards.
Trade SBD <-> STEEM
The Internal Market allows you to trade STEEM for SBD or SBD for STEEM at the current market price. Many sites/vendors only accept one form of payment or the other (STEEM or SBD) so this allows you easily convert to whichever one you need.
The price of STEEM and SBD both fluctuate, so if you want to try your luck as a trader you can try to get more coins by buying low and selling high!
Invest/Hold
SBD tokens are loosely pegged to the US Dollar via the Steem blockchain mechanisms, so it is unlikely these will go up/down in value by a lot. Generally these are better to hold if you don't want your account value going up or down a lot. Note - it is still possible for these to lose value though. (They are not a guarantee.)
STEEM tokens however can go way up or way down, depending on the value that investors put on the tokens. Today, one STEEM token is worth about 25-30 cents. In the past, they have been worth as little as pennies, and as much as $4.00 per coin. Some day, if the value of the platform increases, they could be worth lots more!
Bitcoins (BTC) are very similar to STEEM tokens, except they have been around a lot longer and are much more established. In a lot of ways, STEEM is actually superior to BTC. One bitcoin (BTC) is currently worth about $1,500 USD. If STEEM becomes as big as BTC one day (or even bigger), then the few dollars worth of STEEM coins you own today could one day pay for your retirement! Dream big ;)
Gamble
Try your luck on the SteemDice game run by our very own @pharesim! There is also a fully automated STEEM lottery run by the @fasl account. Good luck, but never gamble with more than you can afford to lose ;)
Custom Avatars!
The user @shayne can create a custom avatar for your profile! See tons of cool examples and instructions on how to purchase your own here. This is a really awesome service. It is definitely worth checking out!
Cash it Out
If you want cash now (USD, Euros, etc.), there are various ways to cash out your tokens for 'real money'. There is currently no way to trade STEEM/SBD directly for cash, so you will first need to use an exchange to trade for an "intermediate currency" such as BTC. (BTC is the most common intermediate currency.) The intermediate currency can then be sold for cash.
There are many exchanges out there with various pros and cons (better fees, easier to use, more well known, etc.). You can research to see which one you like best, or just pick one and try it out. Some of the more popular ones accepting STEEM/SBD are BlockTrades, Poloniex, Bittrex, and Changelly.
You will need a BTC wallet to send the BTC to, which will most likely be the address provided by the website you select in the next step.
There are a few sites such as Coinbase and LocalBitcoins that will let you sell your BTC / intermediate currency for 'real money'. Depending on where you live and which currency you use, you may have to Google "how do I sell BTC for X" (fill in whatever currency you are trying to get - USD, Euro, etc.) to find a good site/guide to use.
It is recommended that you go through the whole process from start to end with a small amount of STEEM/SBD first, and then once you have successfully completed it and received your cash, you can repeat it with a larger amount.
Load a Debit Card
There are several debit cards that can be loaded up using BTC, and then used as 'real money'. Here is a guide showing how to load up a debit card using Cryptopay. Another similar guide was written for Bitwala. Another card service is Wirex. Note - the fees on these are generally high, but there is a convenience factor that is hard to beat!
Convert to Gold
You can convert your STEEM to gold, using a GoldMoney account.
Services
@elementm is a user that offers various services for STEEM, such as writing a haiku for your spouse, or covering your favorite song :) You can read more about it here.
Visit a Coffee Shop
There is a coffee shop called "EINSTEIN KAFFEE Bistro Potsdam" in Potsdam, Germany that accepts STEEM as a form of payment. It is located at Kurfürstenstraße 12 Potsdam 14467. You can read about it here!
Power it Up
If you power up your STEEM to STEEM POWER, you will gain more influence on the site and earn higher curation rewards from your votes. STEEM POWER also earns interest for as long as you hold it! (15% of the new coins that are minted by the blockchain are given to STEEM POWER holders as interest.) SBD cannot be powered up directly, but it can be exchanged for STEEM on the internal market, which can then be powered up.
Disclaimer
This post is a list of suggestions on ways to spend your STEEM/SBD, but there are no guarantees that things will work. I am not personally endorsing any of the sites/products/tools that are listed here. If you run into issues, you can comment here and I will see if there is anything I can do to assist, but most likely you will need to work it out with whichever party runs the site/product/tool that you are trying to use.
Thanks for Reading
I hope you found this guide useful and have some new found ways to spend your STEEM/SBD!
There are probably tons more that others have used / heard of. Feel free to add more suggestions in the comments!!