I try to check out new tools when I hear about them. One of them that I recently heard about about Steem Dollar. It's at www.steemdollar.com.
You can plug in the values for SBD, Steem, USD, or BTC and see what the other values are. For instance, I put in 1 SBD and it shows that currently the value is 1.1597 Steem. That's worth around $0.95 or 0.0001BTC.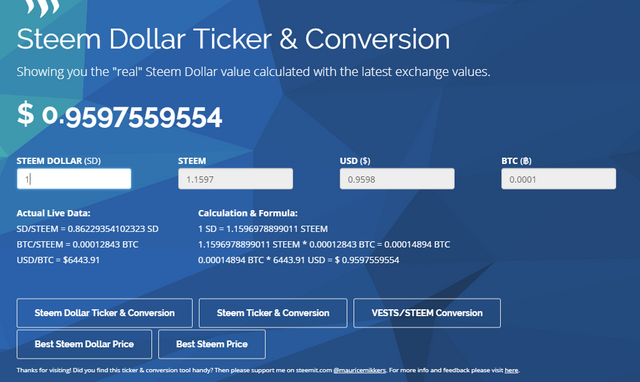 If you haven't checked it out, it's a cool calculator.
---