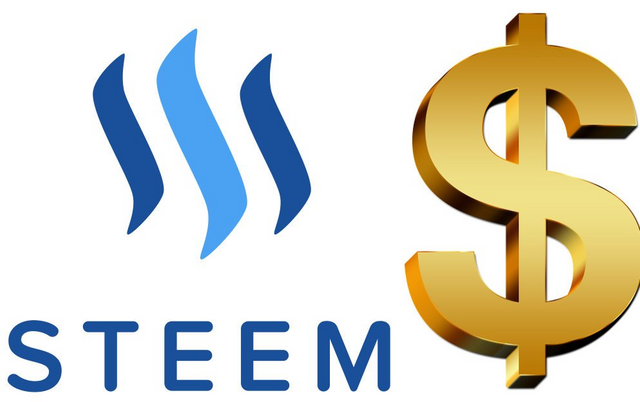 What a day for STEEM news. Things are really moving ahead. It is with great pleasure that I am putting together this post.
To start, if you are not aware, HardFork20 (HF20) is announced. It will take place September 25th at 11 AM EST. This is the start of the news from the development team that we are all waiting for.
There are a ton of changes that will come with this Hardfork, more that I can post here. The team put together a terrific post that spells out the details of the changes. Some are back end things while others are going to be obvious to users.
Some of the highlights:
-no more 20 second time between comments; it will now be 3 seconds.
-no more delegation to set up accounts
-the change from bandwidth to Resource Credits
-burning the account creation fees
-change in dust threshold
-reduction of 30 minute curation window; it is now 15 minutes
-elimination of curation rewards for self upvotes; returning it to the reward pool
A testnet will go into place, hopefully, 30 days before HF20. This should give developers ample time to test the system and make sure the different applications work as planned.
To read the full post and get more details:
https://steemit.com/steem/@steemitblog/steem-velocity-hardfork-hardfork-20
To be honest, the reason I blew through the @steemitblog post is because there is one that is even more exciting.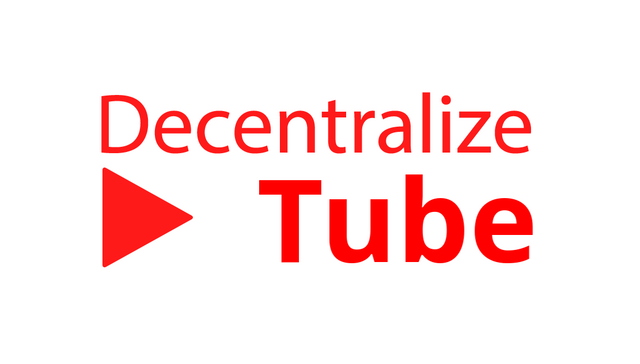 @dtube is about a year old and just released version 0.8. This is a whopper of an update so we will have to get right into it.
DTV-LIve Streaming
This is live streaming on the @dtube platform. While not fully decentralized, it is open source. They are using Mistserver upon which an API was build to create specific stream keys for each user. This will allow for secure sign in. Of course, all live shows can be posted to the blockchain for monetization after the live show is over.
In the next update, WebRTC will be implemented which will allow for live streaming via browser.
DTalk-Private Messenging on STEEM
Discord is a widely used messenging service. The reason for this is because STEEM does not really have a messenger that works. The ones that were tried has some drawbacks. Hence, @dtube decided to build one for this blockchain.
Using Gun, a decentralized graph database technology, the DTube team will have a node running 24/7. All messages are encrypted end-to-end meaning that nobody can see who is talking to whom. Also, one will need a Gun key to decipher the messages.
Since the key is generated only after logging into @dtube, one can be certain who he or she is chatting with. There is no way to set up an account using another username like with Discord.
Open Source
The code is now completely open source. This is something that will aid in the development. In fact, development is now set up through Utopian.io. One can contribute (and be rewarded) for adding code to the @dtube platform.
This is huge since it will speed up development as projects are posted on Github for developers to code.
Notifications
Similar to Busy.org and a few other UIs, there is now notifications which alert a user of new activity. Unlike some of the other notifications, it is far easier to tell which ones were read.
They also tended to database storage and redundancy.
This is by far the most largest update Dtube undertook. We are seeing the advancement of it before our eyes.
This update is another big step towards the completion of a large project. Last year when I originally published about the 0.1 version of DTube, I had honestly no idea where things were going to go, I wasn't even sure it would work.
I want DTube to go away from the proof-of-concept stage and turn into a fully-integrated product. Right now the machinery isn't very polished, but things are getting plugged in at a quick rate.
There are still tons of features which will be needed to make DTube the video platform that producers and consumers equally want to use in the future. Playlists, VOD, Twitch-style donations, analytics, ads platform, I keep coming up with good feature ideas as the project goes along.
https://steemit.com/dtube/@heimindanger/dtube-0-8-the-grand-upgrade-is-finally-here-dtv-dtalk-vip-system-etc
@dtube is one of the most widely used applications on the STEEM blockchain. This is one that is targeted to go head to head with the Google monster. These upgrades are very important, especially at a time when Google is on a censoring kick.
This post by @heimindanger shows the monumental task there is in creating such as application. This is a long, winding process. He even finished the post by stating all the ideas he has to implement before this becomes a player in the video platform world. Nevertheless, he is going at it and, with the open source, he should receive some more coding help.
If the uploading problems were corrected, this will be a huge bonus for the entire ecosystem. Dtube is going to be one of the applications that can really attract a number of users. And now, with HF20 around the corner, we are going to see the ability to get more users signed up at a faster pace.
Hearing from the developments teams of both STEEM and one of the main applications on the same day is huge. This just shows how pricing action reflects little of what is going on. While the token price collapsed, the developers on this blockchain were all hard at work. These two announcements prove that.
There might be a lot of things to fear in life: the future of STEEM is not one of them.
---
If you found this article informative, please give it an upvote and resteem.
Images found on Steemit.com