I wrote about this in the past and thought it good to include it at this time. My thinking is perhaps it will give people a bit of a different viewpoint on what is taking place on the STEEM blockchain.
Success on STEEM, like most anything in life, starts with the mindset. To be successful on STEEM requires you to have a successful mindset.
It is that simple.
Many come to the STEEM blockchain with the mindset that this is a place to get rich quick. I make no secret my disdain for those on FB and YouTube marketing STEEM as a get rich quick scheme. It is a complete lie and shows total selfishness since it enhances the blockchain zero.
STEEM is going to be a place that creates a great deal of wealth. That I am sure about. However, it is a long path and requires consistent effort. Those who dedicate themselves to this pursuit should profit handsomely. Nevertheless, it is going to take time.
It is easy to spot the belief system of people. I read one comment where a person scoffed at an upvote for .02. The individual even went so far as to say "thanks for nothing".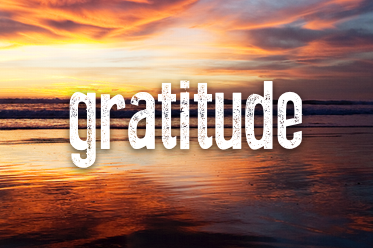 So here we see mindset failure #1: A lack of gratitude.
I will say this: every single Steemian should get on his or her knees and thank the lucky stars that you are on STEEM at this time. This is a gift from the universe that most likely can never be repaid. You are granted an opportunity that comes to so few in life. Yet an attitude like this is just spitting on the opportunity.
Result of such an attitude: Complete and utter STEEM failure.
Taketh thy arse back to Facebook grasshopper.
Here is the only STEEM Success and Motivation Tip you ever need:
Add 3 zeros to ever number you see as it pertains to your STEEM account!!!
That is what happens when you multiply your SP by $1,000.
"I only have 15 SP, it is a nothing account."
Really? Add three zeroes to it and it is $15,000....is that nothing? (If you think it is then you need to be buying STEEM to power up)
Now before anyone goes off the deep-end believing I am projecting $1,000 STEEM, I am not (although I can make a case for it but that is another post). This is a mental exercise.
I get quite a few .001 transfers from the resteem and upvote bots. I love getting them. My only gripe is that I do not get more. To me, the .001 transfer is looked at like a dollar. They want to give me a dollar to spam the lower portion of my wallet? Have fun. I will collect those all day long.
Most days I get multiple .003 and .004 rewards from D.tube. I love them. They are payouts from the money they take from the content posters on their site which is distributed to the curators for each post. The best part is the votes are placed by my participation in @tribesteemup's curation trail. In other words, it is all automated.
Again, to me, this is $3 or $4 a few times a day.

Mindset failure #2: Not seeing the incredible opportunity before us.
One of the developers posted how they are intent on making STEEM the "blockchain of opportunity". This individual was referring to the actions that are undertaken to make this blockchain attractive to developers. Yet this is something I latched onto. To me, STEEM is the blockchain of opportunity for everyone who comes on here if they will only see it.
Mike Novogratz is on record as saying he believes the cryptocurrency market will hit $20T at some point. Of late, we are hearing about how so many of the tokens created are actually dead projects. There was even an article today, on one of the cryptocurrency news sites, that said because of these other coins failing, Bitcoin's dominance is growing.
Whether that is true or not means little. What is important to me is the fact that as other projects fail, those tokens that have legitimate development on them become more valuable. And this is something STEEM is excelling at. The price action might not reflect it but with all that is taking place, we already saw huge growth in 2018.
I was chatting with someone earlier today who got involved with STEEM around the same time as myself. We both mentioned how we wished we found this 2-6 months earlier. That said, guess what people joining STEEM a year from now will be saying: "I wish I got involved a year ago".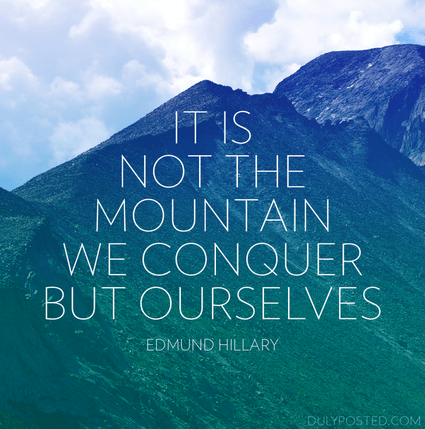 We are all here now. That is what matters. No matter what one's account looks like, use the $1,000 mindset. Go into your wallet and add 3 zeros to the total. How does that feel? Are you a bit more motivated than you were before? Do the same for your blog page. Do you have a different outlook at the pending rewards in this light?
Keep in mind, from a SP perspective, that .02 payout keeps compounding every year for the next 20 years (actually longer than that but that is where the inflation pool charts I saw went to).
@ned has a goal of having 100K entrepreneurs on the STEEM blockchain within 5 years. We had a ton of development on here this year, with around 358 applications on STEEM at this time. I will be kind and say there are 500 entrepreneurs behind all those projects. To get to 100K, we need 200 times as many entrepreneurs.
Can you picture what this place will be like with 200 times the development taking place?
Will that make STEEM worth $1,000? I have no idea.
What I can assure you is that .001 you received today will be worth a whole lot more if this all happens.
Therefore, look at everything pertaining to your account from this viewpoint. You will find yourself motivated to start contributing to the STEEM blockchain.
I surmise you will see the opportunity and be very grateful for it.
And it all adds up over time.
If you found this article informative, please give it an upvote and resteem.
---
To receive the free basic income tokens you are entitled to and help end world wide poverty, please click the following:
Click For Manna Coins
In full disclosure this is a referral link

Pictures by Google Images