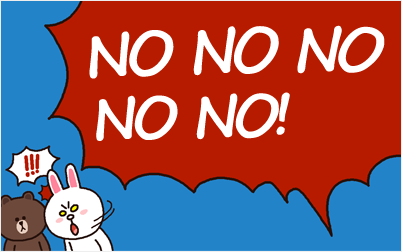 I will start this off by saying that this is not an attack since all of us tend to do the same thing.
Nevertheless, there is a protocol on STEEM that is best followed.
One of the biggest things that newcomers need to learn is how to comment. This is something that few of us are aware of yet, when done right, can be extremely profitable.
Comments are meant to add to the post made by the author. This is where the term "quality" comes from. Naturally this is a subjective word. While quality might differ, there appears to be some agreement what non-quality is.
So here are a few No Nos When Commenting:
Lame, One Line Comments
You know the ones I am referring to. They look like this:
Great post
You are the best
Thank you, I learn a lot from you
Cryptocurrencies are going to explode
Follow me, I follow you (more on this later)
These do not add to the post whatsoever. In fact, they are common of commenting bots so the author (and others) will simply presume you are a using a bot intent on trying to scalp an upvote.
Do not do this.
Read the article, think up something thoughtful and post it. If you cannot do that, post nothing.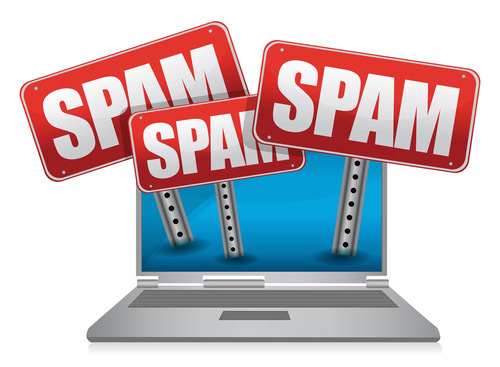 Spamming
Obviously is you are going around putting the same link in 100 different posts that goes to your website, that is spamming. We all know this.
However, on here, there is another form of spamming.
It is when one leaves a comment and then puts a link to an article he or she wrote. Do not do this. It is a total turn off. If I want to read what you wrote, I can click on your profile and check out your blog.
Of course, there are exceptions to this.
There are individuals I deal with who I will post a link in their articles to something I wrote or even something outside STEEM. In this situation, I have an ongoing interaction with that person and this is how I communicate. There are a couple of people who are in similar tokens as I am and I post information or new developments that I come across them.
Another exception is when asked. There are times someone will mention something to me in a comment about what he or she is going to write about and I tell them post the link in one of my latest posts and I will read it. Again, this is a way to communicate something that I already stated I was interested in reading.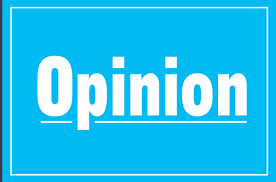 Ask The Author's Opinion Of Your Blog
This is a subtle was of spamming. Instead of a direct link, you are asking them to check out your blog so they read your stuff. We all want that but, in my view, this is in equally poor taste. Again, if I want to check out your stuff, I can click through on your profile and get to your blog.
As for the giving my opinion, that is what the comment sections exist for. According to the stats @abh12345 pulls up each week for @fulltimegeek's SOG, I usually post between 100K-150K worth of comments each week. Thus, it is safe to say leaving a comment about what I think is not my main problem in life.
Similar to this is asking the opinion on a particular post. While it appears to not be spamming, it can easily come across that way.
Certainly, we all like feedback yet there is a proper way to go about it. To me, it all comes down to the relationship one has with another. Asking my opinion after a comment or two on my posts doesn't establish grounds for that. If, however, we chatted on steemit.chat or discord, then we are operating on another level.
Speaking of those two mediums, do not send a link to one of your posts on there. That is even in worse taste than doing it in the comment section (unless of course, you have a relationship with that person and he/she will approve).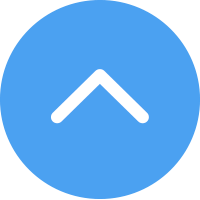 Upvoting Your Comments And Nothing Else
Upvoting your comments is a slippery slope in general. However, I know many who upvote everything they do; people I respect. Nevertheless, they do not omit passing the votes around.
Personally I do not upvote my own comments. That said, if you are going to do it, do not skip upvoting the comments people make in reply to your comment (if it is something of quality that is). Also, never, ever, ever, upvote your comment and skip upvoting the post. That is simply rude. Along the same lines, do not give yourself a 100% upvote while giving the article a 3% one. This is just a way of showing people how little you care about anyone other than yourself.
If you are going to self vote your comments, just be sure to spread the wealth to others. Then nobody can complain.
---
While we are on the blockchain, which provides people with the forum of freedom, there are manners of behavior which will be beneficial to you. Certainly, nobody can force you to follow the suggestions I laid out here or stop you from doing the exact opposite. However, people have the choice also to shun the choices you make.
I can assure you, engaging in these No Nos will only get you ostracized, meaning you make very little money. STEEM is a system where our return depends upon the interest and actions of others. Doing things that upsets people is not going to make the SP in your account grow. So, unless you have a lot of fiat to buy STEEM with, I suggest you leave some of the behaviors out of your portfolio.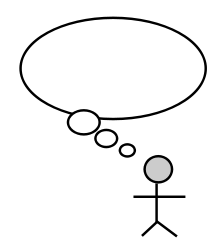 One final thought:
Never Ask Anyone To Follow You
If you want to be followed, post something that makes people want to follow you. It really is that simple.
Again, please do not feel attacked if you find you do some of these things. We all did them. The only reason I can write about them is because someone told me "you ought not do that".
We are all here to help each other.
If you found this article informative, please give it an upvote and a resteem.
---
To receive the free basic income tokens you are entitled to and help end world wide poverty, please click the following:
Click For Manna Coins
In full disclosure this is a referral link

Pictures by Google Images