Before we get into this, this is just based on my own understanding and speculation on a possible future. I have mentioned many times that Steem is like a game and is a lot like a choose your own adventure book with many potential paths. Each person chooses their own within the covers of possibility that is the Steem blockchain and its governing rules.
Let's go.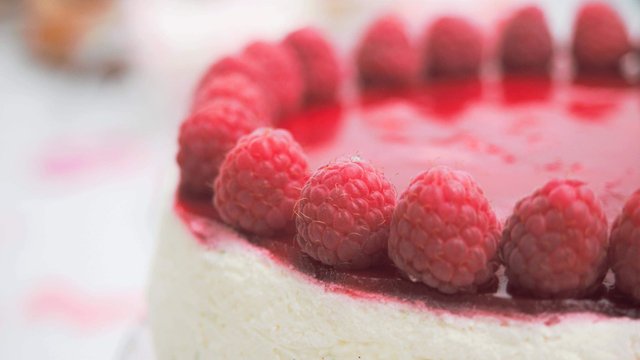 Steem power
As we all know, Steem power is what we use to vote with, it is our stake and access to the pool of Steem. Voting with it draws value equal to the vested interest and distributes it to the target that was voted upon. The voting use of it is now called, mana.
Resource Credits
RCs are the new addition to the Steem and are essentially tokens that allow users to move upon the blockchain. Each transaction uses some amount of resources and now each transaction is now precisely measured so that the processing cost is known. The more Steem power one has, the more RCs meaning, the more resource bandwidth is available.
50,000 Steem Power = ~100MM Resource Credits.
Currently, Steem Power can be use to earn in multiple ways, through voting and curation, selling votes to bidbots, selling delegations, voting on content that attracts airdrops and the like.

Currently, Resource Credits give access to transactions only. As we know, without enough Resource credits, people can't comment, post or vote.
New games
Where it gets interesting is that there has already been talk about there being a resource credit market where people may be able to lease their excess resource credits out so that other accounts can have access to the blockchain. This might be through a market place or, it could be through Resource Credit delegation to something like a Dapp.
This would allow a Dapp to onboard a large amount of users and without having Steem Power, still empower their new users to interact with the blockchain. This could potentially be done without the user understanding any of what is going o in the background. The user just signs up and starts using and earning either Steem or, an SMT.
But, RCs are only avilable to an account with active SP as far as I know. If an account delegates their SP to another account, they lose access to that value of RCs.
For example, an account with 10,000 SP will have 20MM resource credits.
If they delegate 5000 SP to another account, their resource credits drop to 10MM and the other account gains 10MM.
This stops double dipping.
Choices to make, RCs to play
Now, the current 'best' way to maximize profits on SP is to sell votes or delegation to the Bidbots for a return. Previously, one could delegate almost all SP to the bots to earn with and still have access, but as we saw after the Hardfork, those who delegated 'too much' were locked out with not enough Resource Credits.
And this is where it gets very interesting. Bidbots used to offer a passive income but it was costless because one could still interact with the chain while maximizing. Now however, there is a cost to move on the blockchain and that cost is in RCs that require Steem Power to possess.
So, the choice is that if one wants to maximze Steem Power earnings, one must forgo transacting on the blockchain. If one wants to still post, comment and earn via getting voted upon on the blockchain, one has to take a hybrid approach and leave enough Steem Power to have enough RCs to complete the moves. What is enough RC's, that depends on how one interacts.
Airdrop pressure
Now, as said bidbots used to offer passive income and still allow movement to earn in other areas but that double dipping is coming to somewhat of a close perhaps because if, there opens a market for RCs, it could offer not only more versatility but, more earning potential and revenue Streams.
I mentioned a couple of days ago that the Dapps could use their RCs to store account creation credits and then use it to empower their onboards so they aren't restricted by having zero or low Steem Power. What this means though is that there is a need for Resource Credits and, the supply of Credits is limited by how much stake is powered up. If everyone powers down, no one can act on the chain but, why would they when RCs can be leased?
As stated above, if I delegate/sell Steem Power to a bidbot I lose RCs but this doesn't work in reverse. I can 'potentially' lease/delegate RCs to the market to empower users but I *still keep my Mana, my voting power.
If I have 10,000 Steem Power and 20MM Resource credits, I may only need 5MM credits for my own needs. I can lease 15MM to the market and keep all of my 10,000 SP-strong mana to vote with.
This means I can earn on both simultaneously.
I can use my mana to vote on myself, earn curation, or vote on content like at @Steemhunt and earn curation and an additional SMT. I don't know how much Resource credits might be worth on the market but as more and more people come aboard, the more scarce it is as a resource so prices increase. This will also encourage more people to stay powered up or powering up rather than selling it on the market as they get it which should drive the price of Steem very high indeed.
Have your cake and eat it too?
Well, the bidbots can offer around a max of 90% return to delegators passively at the cost of not being able to vote and earn on curation. Now, that comes with an added cost of not being able to move if too much is delegated. But as I have explained, that is not the only potential cost as it also comes with the potential opportunity cost of being able to lease Resource Credits that would also allow active voting, earning possible SMTs and curation returns on top of the lease cost as well as, being able to be a valuable part of the community in some ways.
Depending on Resource credit pricing which will fluctuate on demand, it is going to likely empower users to not only lease their Resource credits but, actively be a part of the platform again in some way rather than only passively earning. RCs encourage engagement under this speculated model as it gives addition earning potential to those who have SP powered up and active.
If this happens, the bidbots might be in for some very stiff competition in the future because offering 90% return might not come close to covering the maximisers potential to earn by keeping their Steem Power active and using the Mana themselves. On top of this though, the introduction of models that reward curation on their platform with additional SMTs and only self-voting might not even be as profitable as curating other users. RCs are not a vote casting resource, they are access only.
The possible cycle
So, RCs require active (usable) Steem Power to possess and those RCs are needed to have the bandwidth interact. New users coming into the platform fresh have no RCs but will need them and could either by SP, lease RCs or have them potentially delegated to or the actions subsidized by the Dapps and the like. Being able to earn on RCs encourages powering up which means less on the market which should drive prices up. Higher prices meas more demand on the community itself which pushes more people onto Steem/SMTs which increases demand again.
Resource credit sellers/leasers still have active SP to vote with and are incentivized by potential SMT earning on votes as well as encouraging new users to earn from the pool and power up themselves which further restricts the market supply and pushes prices up again. The more successful the process is, the more successful the Dapps and SMTs are and that means that the more valuable the steem blockchain becomes.
What am I missing?
All conjecture
Now as I mentioned at the start, this is all my own speculation without fully understanding the technical details of RCs, markets or how future development is planned so some or potentially all of this might be a house of cards. However one looks at it though, the game has changed and it has changed at such a fundamental level that everything that has been planned prior needs to adjust, including us.
AS I envisage it at the moment however, RCs could be an absolutely brilliant addition to Steem (despite the birthing process) that drives decentralization through empowering Dapps and communities who can pool resources and handle onboarding activities, empower new users, reward those who power up, encourage active voting again, discourage vote selling, drive SMTs, limit market supply and make Steem very attractive to content producers and investors alike as prices will continually be pushed skyward.
IF...
If this works this way... are you ready?
Taraz
[ a Steem original ]