Want to gain more upvotes and followers? Sign up for Steemfollower now!
What is Steemfollower? If you are starting out as a minnow and need to grow your following and receive those much needed upvotes, this is the platform that you can use to gain more visibility to your post.
It is fairly simple you can upvote and follow others and they can either upvote and follow you as well. No bots involved, just a little bit of your time.

Is it safe and secure?
Yes, you will Login with Steemconnect, they never store your information on server or on your browser. So, Hacking your account by this site is impossible.
Reward system
You will get extra Reward Upvote for every upvote you made and Specially Minnows Will Get Back More Reward.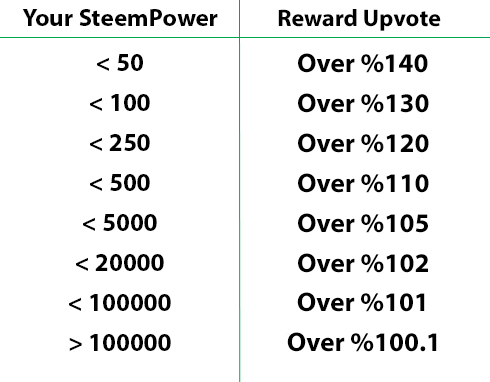 What is the Meaning of Over %?
It is possible to get upvote more than this amount, For example, one upvote from a whale!
There is also a referral system, you will receive 5% of your Referrals Upvote.
So, what have you got to lose? sign up for Steemfollower!