SWIFTCASH UPVOTE: Minimum ROI(After Curation Rewards): +1%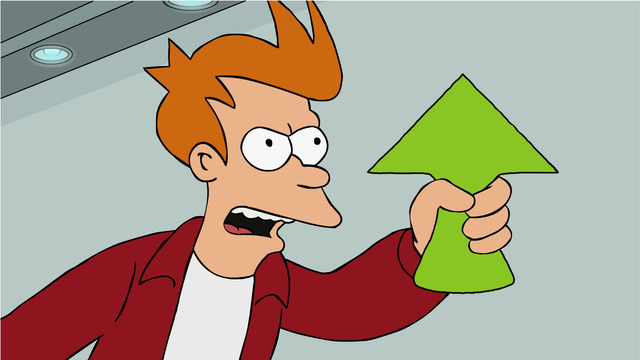 SwiftCash is now accepting delegations from STEEM POWER investors to sell upvotes to steemians. SwiftCash will not only give 100% of the liquid profits/revenue generated from selling upvotes to investors, but will also give appx. 100% of its curation rewards to delegators in the form of SwiftCash! Liquid and curation rewards through upvotes on @swiftcash comments will also be distributed among delegators. Curation rewards will first need to be powered down and then sold at the market rate and converted to SwiftCash, and then added to delegators' STEEM accounts via @swiftbot! This should happen on a monthly basis.
Whenever @swiftcash's STEEM POWER goes above 500 SP, it will power down in order to pay the curation rewards to delegators. Payments to delegators will occur every day at 02:00:00 UTC. Those who delegate or undelegate their STEEM POWER during the day will not get paid anything at the end of that day. Therefore, the best time to delegate STEEM POWER to @swiftcash will be just before 02:00:00 UTC every day! And the best time to undelegate will be just after 02:00:00 UTC every day!
Minimum amount to delegate in order to get paid is 100 SP and delegators will get the liquid profits in STEEM as well as SBD depending on the purchases that @swiftcash receives, and will get the curation rewards in SwiftCash aka SWIFT. Buyers can send their bid in STEEM or SBD and they get 135% of their bid back in an upvote on their post(excludes curation rewards). Deducting the maximum curation rewards of 25%, the author is gauranteed to get a minimum of 101% or +1% back in SBD and STEEM POWER. The bot will refund the bid in whole or part, if giving a 135% of the bid back in an upvote is not possible, or if there are other issues with upvoting, such as the link being broken or wrong, or the post being younger than 15 minutes, or the bid being too small or if the post has already received an upvote from @swiftcash!
As you can tell, this is technically a non-profit bot which will return all the profits and revenue to investors and customers. The development and maintenance of this bot is and will be funded by SwiftCash, a decentralized Proof-of-Stake cryptocurrency, and the main purpose of this bot will be to help @swiftcash build a strong presence on steemit or the STEEM blockchain to be more accurate!
Don't know anything about SwiftCash yet?
Read the whitepaper!
Don't know how to delegate SP to @swiftcash?
If you comment anywhere and ask a specific question about how much SP you want to delegate to @swiftcash, you'll get a response from tipu with a direct link to steemconnect:

STEEM | DISCORD | TWITTER | TELEGRAM | GITHUB