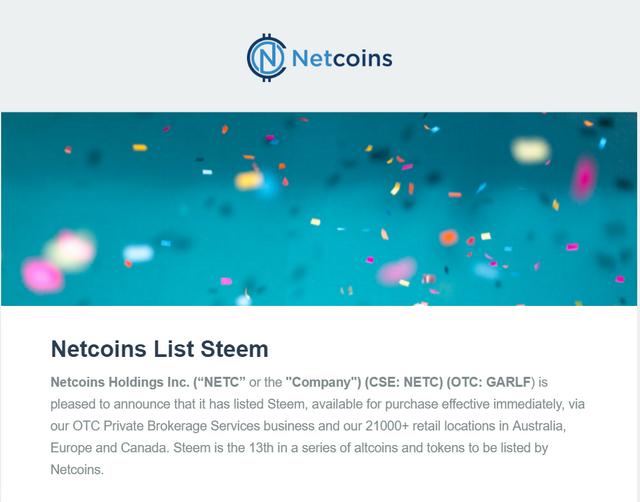 Just received the email from NetCoins
Ned spoke:
"Steem's most valuable resource is our community, and it was incredible to see the community come together to vote for STEEM in the Netcoins listing contest," said Ned Scott, CEO of Steemit Inc.
"We are grateful to all who voted for us and very excited to now see STEEM listed on Netcoins."
Mark Binns the CEO of NetCoins stands behind the STEEM
"First, I'd like to congratulate Steem and their community for winning our coin listing contest. It was an extremely tight race, and the Steem community did an incredible job coming together to secure the top spot," said Netcoins CEO Mark Binns.
"Netcoins is very excited to help bring STEEM to a wider audience, and to further help its existing community access the token through our retail network and OTC desk."
Now can't wait to see what impact will have this listing.
---