Steepshot Web updates. SteemConnect. Claim rewards.
Hello, Steem community!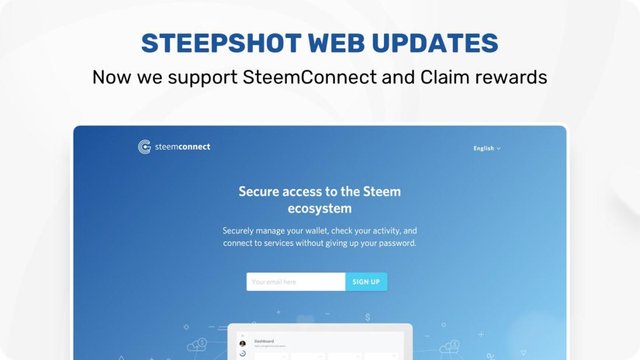 Every day Steepshot team works hard to make the using of the app smoothly and pleasant. Below you can find our new cool features that you can start using right now.

Steemconnect
Claim rewards
What is SteemConnect
First of all, it is important to say some words about what in general
SteemConnect is.
SteemConnect is a simple identity layer built on top of the Steem blockchain that allows you to connect to authorized apps in a secure and convenient way.
Securely manage your wallet, check your activity, and connect to services without giving up your password
When using Steem blockchain you have several options. You can use your posting key, active key or owner key and they give less or more permissions.
More often people log in exactly with the posting key. With this key, you can only upvote, comment and post content. And you can not transfer any funds.
This is the most secure way to login in because when this key gets compromised in any way the other people will not be able to transfer any of your funds.


SteemConnect and Steepshot
If you still do not login to SteemConnect you can do it by clicking here
Here you need to login with your Steemit username and posting key.
Since that moment when you will visit Steepshot login page, you will be able only by clicking the button "Login with Steem Connect" start to use our app.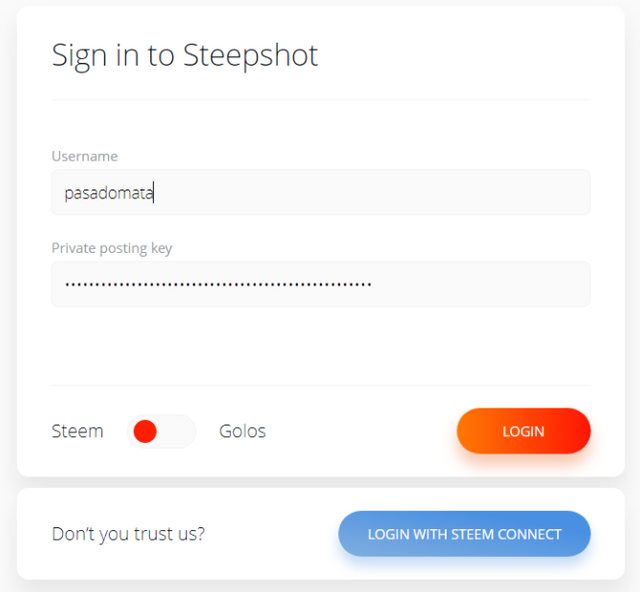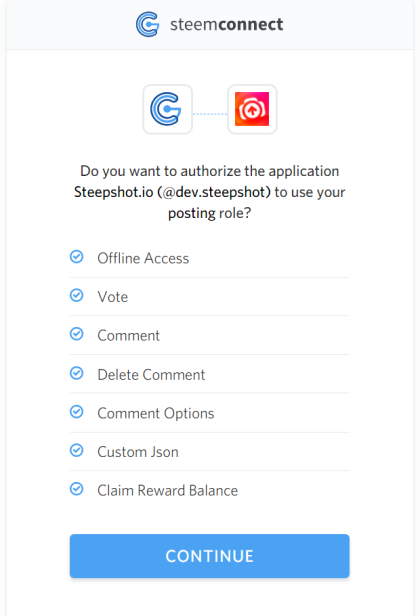 Claim rewards
All Steepshot users who are using the Web version know that recently we have added the Wallet. Here is the link to the last Web Updates. So now when you visit it you will be able to use the button "Claim Rewards" to collect payouts.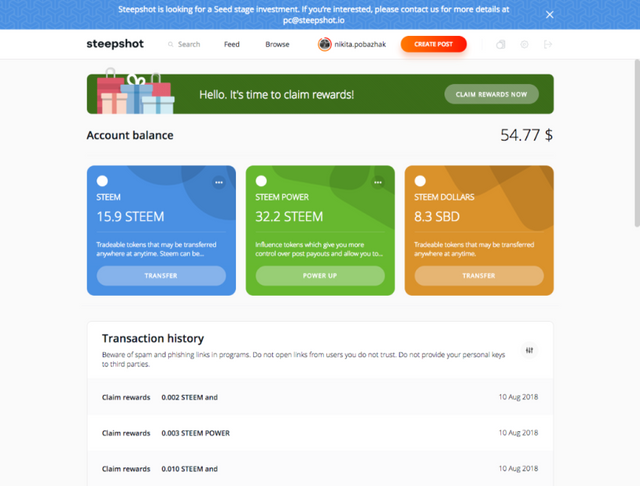 If you believe Steepshot can help the Steemit community, please vote @steepshot.wtns as Witness

Social Media
If you have any ideas, questions or suggestions, please, find us on social media. Choose your favorite way to connect and tune in to Steepshot life.