Steepshot: more than 20 updates (Web/Android). 3-weeks rally Report.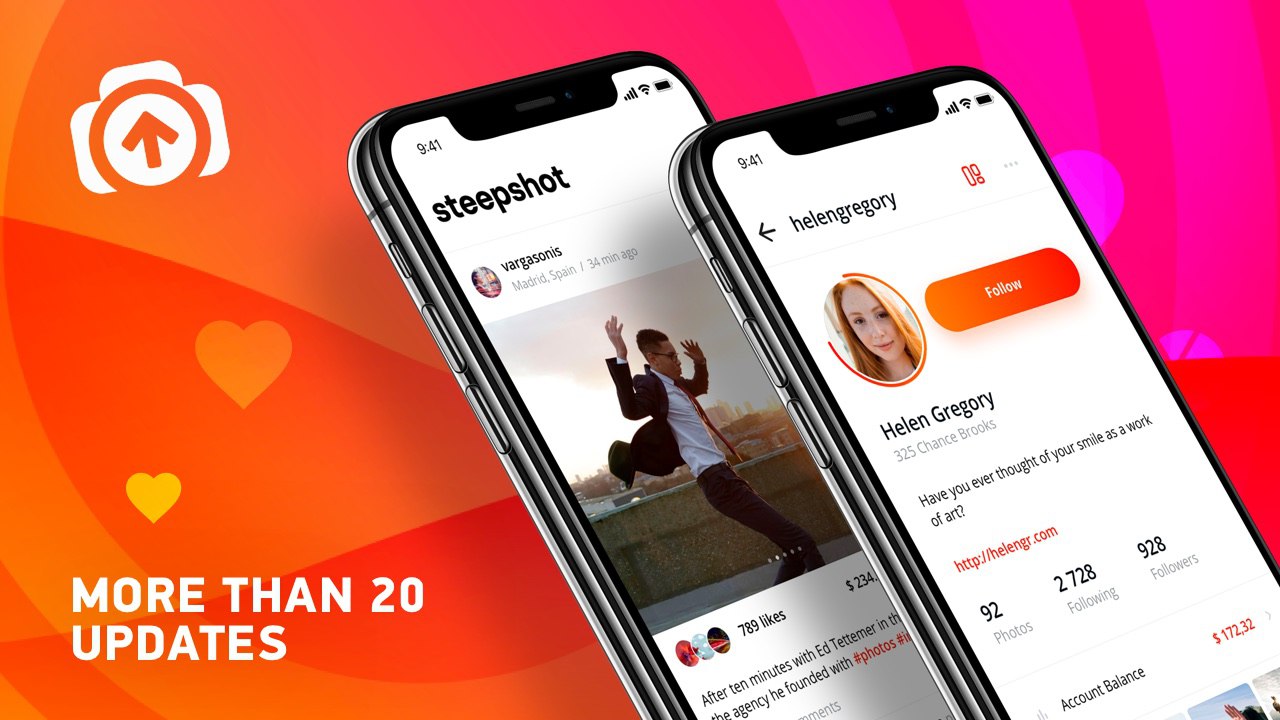 This year we started working on a new functionality, and in the near future we will present you the updates.
In parallel, the work was started in many directions: faster browsing, videos, image galleries, push notifications. (See the full list in the bottom of the post.)
We hope you'll love new features in this update too. And yes, stability is the king. The number of crashes in Steepshot app on Android decreased by 80-90%!
---
Logos
We present an updated logo. It looks smoother and friendlier.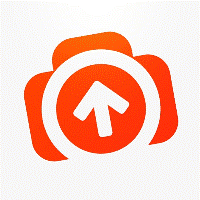 You can always find the latest updates to our promotional materials for using in your posts in our Discord channel.
Promo banners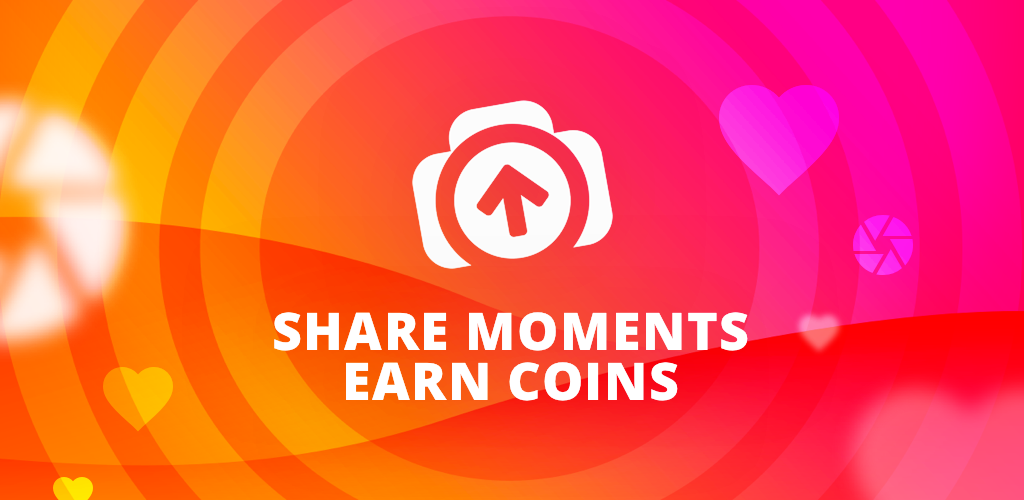 Ok, let's talk about what was done in January with regards to the Android app:
Steepshot Android app
New Tab Bar

Power of Like around the Avatar
If you go to the Google Play Store, you will see on the second slide, the words "Power of Like".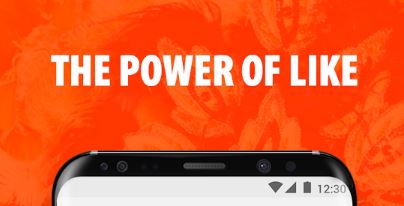 It works like mana in online games. Each time you press the heart button, you spend a part of your voting power. It is constantly rebelling (recharging). The value of each of your likes depends on the Power of Like and your amount of Steem Power combined.
Do not regret giving your Like Power to someone, but think who is more worthy of it!
Power of like on the profile page: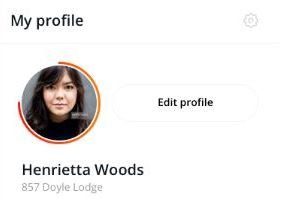 Click on the avatar to display the current amount of power in % of the max value: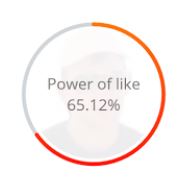 List of Likes
The "List of Likes" screen displays the amount of money next to each user showing to you who your supporters are.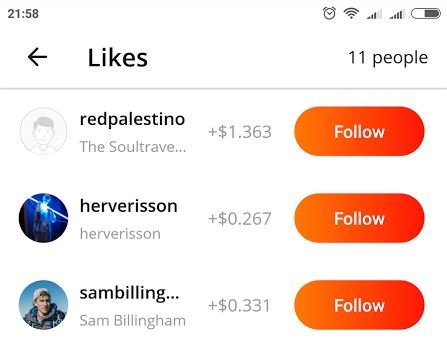 Timer on the button "Publish photo"
There's a blockchain level restriction of 5 minutes between posts. We've visualized that restriction in Steepshot UI. Now you will always know how much time remains until the moment when you can publish the next photo.

Delete, edit post options
Yes. It works. Now you can delete or correct text to your photo directly from the application.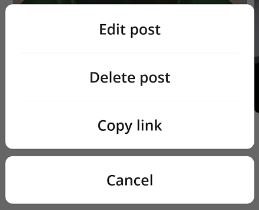 More fixes
Fixed a bug when duplicate posts are displayed in feed
Updated Boot Loader
The Profile page is updated when you come back from the Followers page
Zero likes, zero balance on the Comments screen are no longer displayed
Fixed a bug when some users' avatars are not displayed
Fixed a bug when posts are viewed as low rated but they aren't low rated
Fixed app crash when user tries to publish his/her first post
Steepshot for the Web
Much faster!
It took us some time, but now we have finally improved the framework in the right way. The download speed has significantly increased. In the near future we will also make a number of improvements to ensure even faster loading of pages and maximum comfort of use.
Improved UI for mobile devices
Now it's even more convenient to use the web version on mobile devices.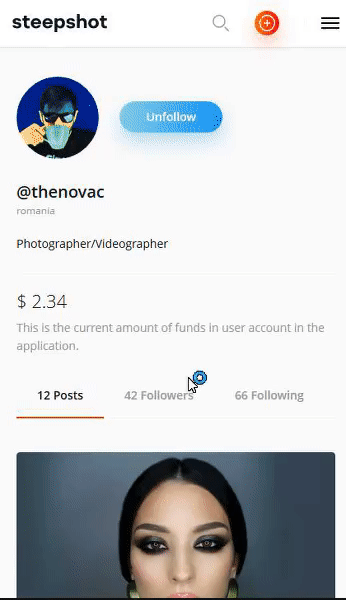 Likes work correctly and the amount is updated quickly

Comments
Now the number of comments can be seen directly below the photo on the page you are viewing.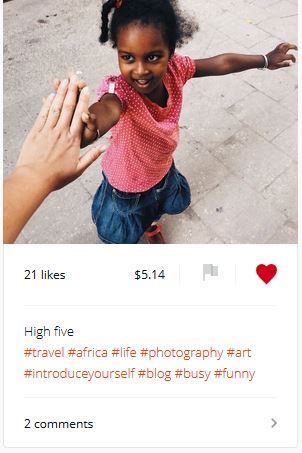 List of likes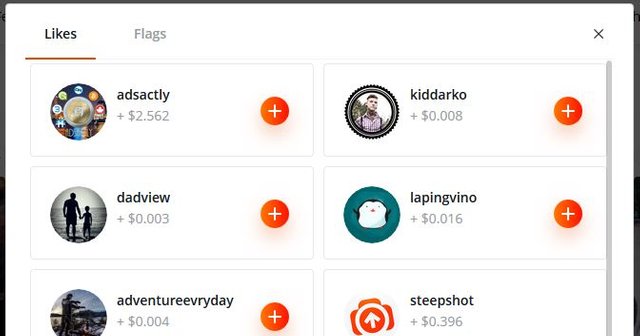 Now shared links are displayed as a separate page
Now that you have shared the link, it will open in a special form.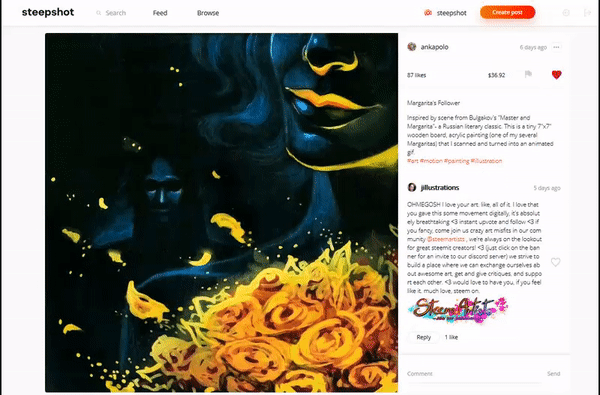 GIFs
For fans of the GIF-format images, it will be a pleasant surprise to know, then we also support it!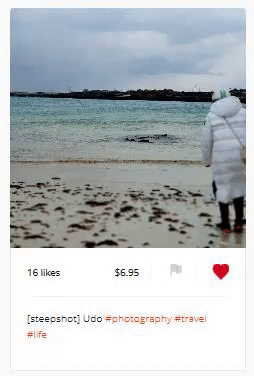 Slider
Now in the pop-up window you can see the previous and the next photo of the current page.


Action box
We took the 1st step to add future options for actions with photos. Soon there will be features to share photos in social networks, delete, edit. These features are already fully working in the mobile version!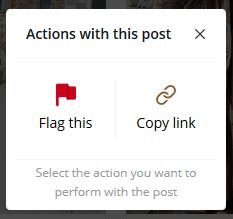 HTML in comments
Viewing the comments has become more convenient with markup recognized as it is displayed on Steemit.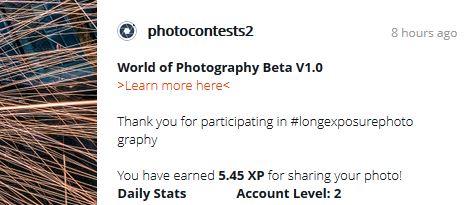 More fixes on the Web
Fixed a bug when user can`t upload a photo on Safari
Fixed a bug when user can`t close a popup window
Fixed some issues with redirect
Now when you click Browse or Feed the page is reloaded
Fixed a bug when dupicates are displayed in feed
CSS refactored, improved loading performance
New footer for posts on Steemit
---
We received feedback that the footer is large enough. Аfter this update it seems to us that everyone should be satisfied.
New footer:
Now you can view the post on Steepshot by clicking a photo
Now you can copy IPFS direct link
Discord
We plan to relaunch community management there. Any volunteers are welcomed.
Coming soon / In development
iOS
95% done for the first launch of updated app.
Let`s cross fingers and wait while Apple approves.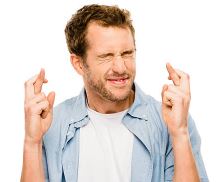 Upcoming features
Faster browsing
Post sharing
Wallet
Image galleries
Videos
Like power management
Push notifications
and more...
More info
---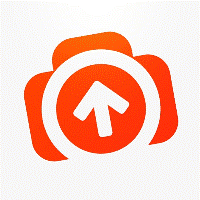 http://steepshot.io/