New Steepshot alpha version for Android app. Swipe in the comments, Transfer Button, Fast Browsing, and etc.
Hello, Steem Community!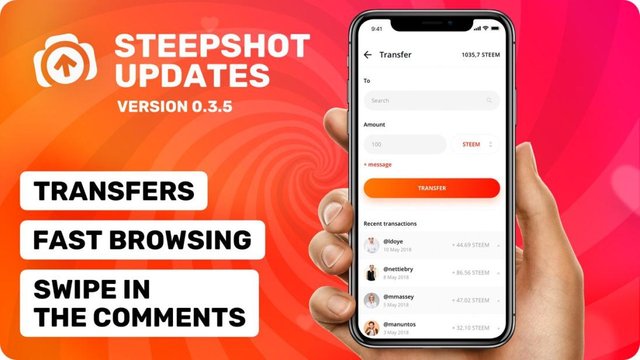 Today, we're unveiling something we've been working on for a while and inform you that our next release of Steepshot app is ready for download.
What's new:
Swipe in the comments
Now you can assign the right swipe to either flag the other user's comment or edit, delete or like it if it yours.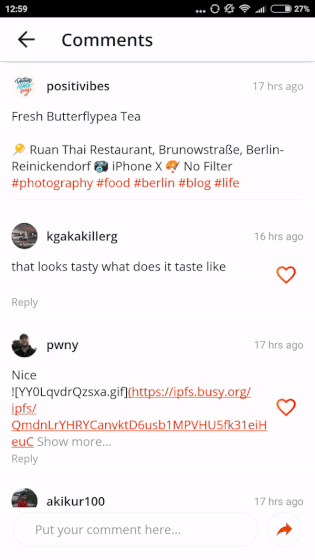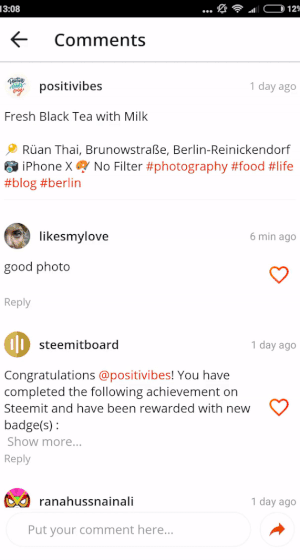 Transfer button
The opportunity to send another user SBD or STEEM through Steepshot.
You can do it from your profile.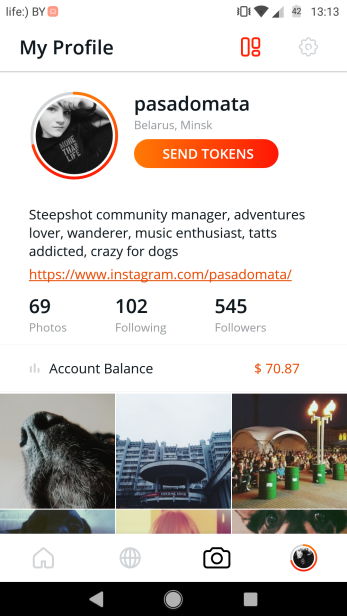 Or right from the profile of another user by clicking on the button " Send Tokens ". Just put in the amount you want to transfer in STEEM or SBD.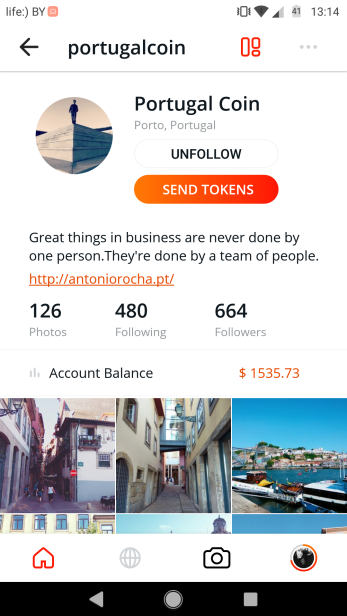 Mind you can also add a comment to you transfer by clicking "+ message ".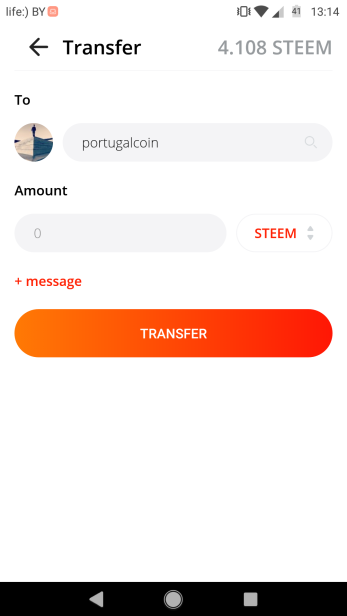 It is going without saying that such a feature as the Transfer works better with a Wallet. That allows you to see all the transfers you have done. Soon you will be possible to be up-to-date with your history of transactions without leaving the Steepshot because now we are working hard to present your our Wallet. Stay tuned!
Increasing the speed of loading photos in the feed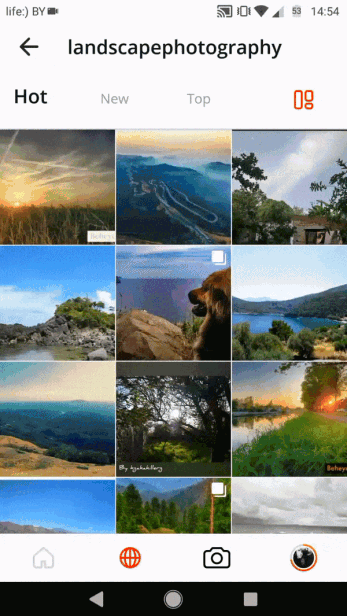 The link to SteemCreate is added on a login page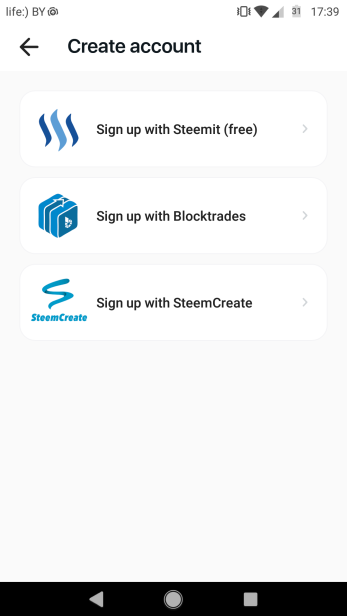 Other updates:
Improvement in the displaying of money and Likes (the caching module was created).
Some UX and UI changes.
iOS TestFlight
Unfortunately not always the App Store approves our updates in time, and this day is not an exception. It means that now iOS Steepshot app with the latest features is still under review.
But we continue updating it and for those who are interested in TestFlight, please send your requests with the words "Please add me to iOS TestFlight " to our email [email protected]

If you haven't been the user of our app yet, you can download it below and sign in with your Steem account.



More info.
How to start using Steepshot app? What is the tech behind? See this post
Social Media.
If you want to participate in Steepshot life, have any ideas, questions or suggestions, please, find us on social media.