For Newbies: What is My Steemit Wallet Address and How Can I Make a Deposit? Visual Step by Step Help Guide 🐳 A 100% Steem Power Up Post
Maybe you have already seen Wallet Addresses from other crypto currencies.
An address for a Bitcoin Wallet for example looks like this: 17HYBSkRmSaR4U6ZaopsDSNwZJhkoodCJq
On Steemit in contrary it is just your user name. In my case, it is Steempowerwhale.
But just your user name is not enough if you would like to send Steem from outside of your Steemit account such as from any of
the crypto currencies exchanges where you can buy Steem or from a Steem Faucet (https://www.eobot.com/).
Besides your Wallet Address you need to use your Memo Key.
In the following I will show you how to make a deposit to your Steem Wallet.
In this guide I use Poloniex a crypto exchange as an example.
Before you transfer any Steem from Poloniex you need to get your Memo key on Steemit.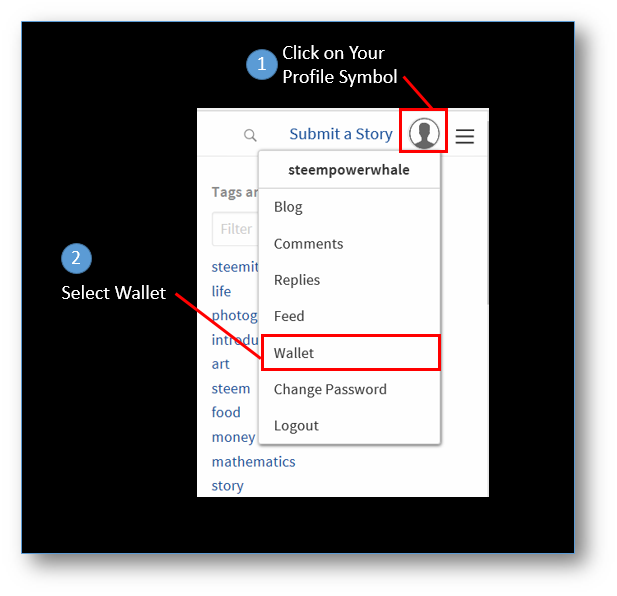 Go to your wallet.

Click on Permissions.

On this page copy the MEMO key. Because it is private I covered mine with a blue line in this screen shot.

Go to Poloniex and navigate to your Balances, Deposits & Withdrawals page. All of the currencies you hold on Poloniex are listed there.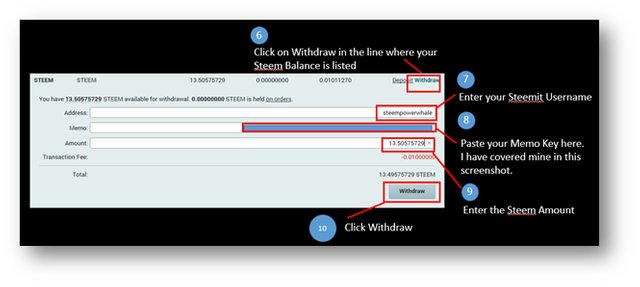 Go to your Steem holdings and click on Withdraw in the same line. Then enter your Steemit username, paste your Steemit Memo key in the Memo line and enter the amount of Steem you want to transfer to your Steemit wallet. Once done click on the Withdraw button.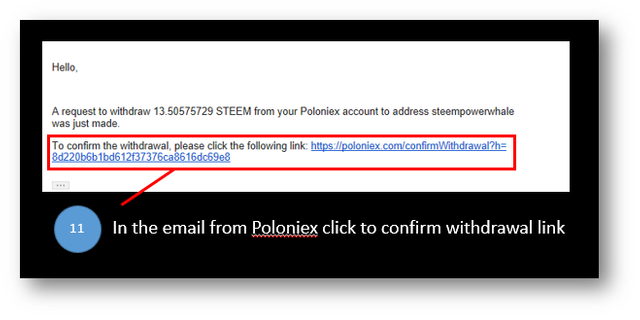 Poloniex will send you an email. You need to open the email and click on the confirmation link to activate your withdrawal request.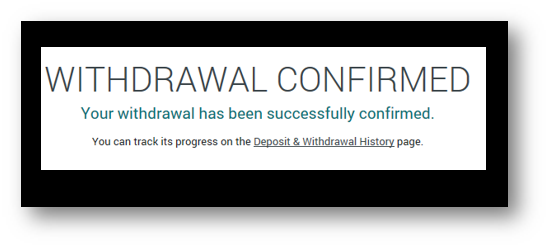 Poloniex will display a withdrawal confirmation once successful.
It will take some time (approximately less than an hour) until the Steem amount will show up in your Steemit Wallet.
I am on steemit because I have a mission
@steempowerwhale 🐳
🌞 upvoting your lifetime dreams!