Steem Onboarding SPS | Proposal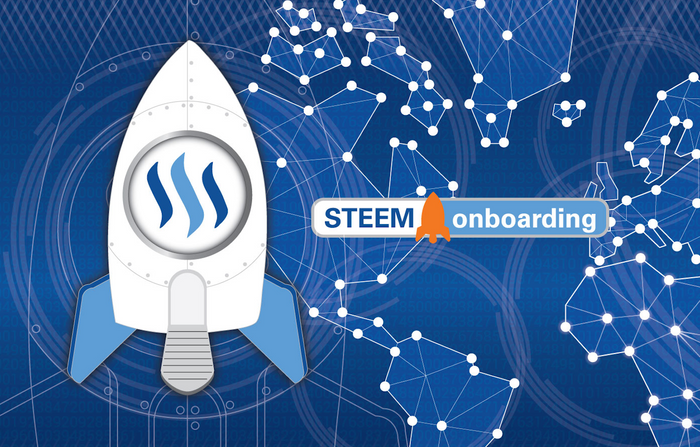 Hello Steemians! It's been quite a while since you guys had an update from us, so bear with us, it's all with good reason.
Exactly a year ago, we came with the idea of creating an organized effort with a consistent message to promote Steem in a way that anyone from any and every corner of the world could be able to explain what is the Steem Ecosystem to their grandma.
The project was received very well by 99% of the community (probably 100% of it) and we had an amazing response in comments, votes and overall support in communication with the top witnesses, the dapps and the specific communities. We started to work fully pro-bono, generating scripts that would be made into videos, getting a website going and working directly with the developing team to bring out a working product, providin proof of work.
We launched our Fundition campaign and at the beginning we got some support, things were going smoothly and realistically speaking we didn't have a business case, yet. We depended completely on the team of translators and video creators, our founders' work and part of the dev side, all without any significant rewards or payment. But that wasn't important, we knew we were getting somewhere, it was clear this was needed for the Steem ecosystem and that what we were doing meant a lot for everyone who cares about Steem.
But then the markets crashed and with that, the Steem price went from a not ideal but still healthy 80 cents to the low we've been experiencing for months now. We stopped getting any Fundition donations and we just didn't feel right to keep making menaningless updates every day to keep mining votes to fund the project, after all, before the SPS it didn't feel right to use the reward pool like that to fund a project like this one.
We made a few contests which didn't go so well although they could've gone down much much worse. We stepped aside and analyzed what were we doing right and what we could be doing better.
With the state of SMTs and Communities being an incognita, and just a few months until Steem Fest happened, based on the conversations we read on different discord channels and the Steemit Inc dev chat, we deemed that the best move was to wait.
Wait until SMTs, Communities and the overall perception of the community - meaning, we need hype from the community and for everyone to actually get involved in onboarding - after Steem Fest and then decide what we should do.
As @anomadsoul mentions in a recent post, we are completely convinced that now we DO have a selling point, an MVP that it's already being tested, and we (Steem) are much more than promises and shills, we actually have something amazing to offer other than just the ideals and the ideas of things to come.
Don't get us wrong, we've always believed on Steem, but we had to wait for the right moment to try and bring this project to the next phase, once we deemed the timing is right. Every member of the team is involved with other Steem projects, so we focused in those other projects until the time to relaunch Steemonboarding was correct.
The timing is now. Now that Steemit Inc took Steem to the next level after announcing SMTs and Communities, us the community need to get to work and leverage each other, and we want to contirbute to this leverage and make the most out of the overall positive state of mind 99% of the Steemians have at the moment.

The Proposal
We already have a working product. It's not the best product but you have to keep in mind we made this all probono - a few payments were made and the Steem Power we had was allocated, but it's all accounted for and once we have some liquid that is locked in another project, we'll re-power up this account).
is a working site, with more than one hundred videos in ten different languages. All of these videos were translated from the original script and recorded by Steemian native speakers
Our proposal is something concrete, graspable and you can actually see what we have achieved so far with virtually little to no budget, so now we want to deliver something with a real budget funded by the SPS.
We are asking for the equivalent of $100 SBD daily. This means we will have around 3,000 SBD to work every month. We are asking for this on a period of 5 months.
Steemonboarding is a non-profit project (for the founders) that is only aiming to provide an extra tool for steemians and projects to succesfully onboard people, but we still want to reward our team, especially after the whole effort they made over the past months to get this project going with little to no remuneration.
This budget will serve to pay for:
Video creators: Ten content creators who already proved they are good in front of the camera, are established, committed steemians and most importantly, love this project and the Steem Blockchain. All of them are native speakers (of their language videos) and will be our biggest - but obviously not the only one - expense.

Translations: the @davinci team - the team that handles most of the translations Utopian left unattended when they closed business - will help us with their trustworthy translators to get this job done. This is to let our team of video creators to focus on creating content and not worry about tranlsating it. A normal translation rate is 8 cents per word, we will be getting a better rate from the @davinci team.

Script writers: We have a small team doing the scripts. They have experience creating didactic and dynamic university lessons as well as incredible writing skills.

Web developer and research developer: The first one handles the website on his spare time. The second one is developing slowly a more dynamic backend and part of out next step which will be an online academy for anyone to sell their education material.

Video editor: Our video creators just need to worry about having the best video out there for people to relate to, feel welcomed and hyped about the topic. We will have a video editor who will handle edition, rendering and uploading.
In return, we will provide the following:
A more professional looking website, more inviting for the regular internaut and user friendly to the rookie grandmas and cousins we want to attract.
Weekly update with declined payouts.
One new video (in ten languages) per week on our website. The topic order will be linear from what we have and where we want to be in 5 months. Our aim is to, including the previous ten vids we already have, to have a consistent and logical syllabus.
At the end of the time period, we'll have a proposal of learning gamification that includes Dapps and communities, so the potential user can learn about steem and at the same time get small rewards from dapps and communities just for completing small tasks with them. So the user can learn and practice side by side, making it easier and less tedious for them to learn everything about our chain.
A Marketing and social media approach plan for part two of our SPS.
If we don't deliver, it will be very easy to hold us accountable with the SPS process.
Please bear in mind: This proposal is mainly to get a decent budget to get all the educational content created (over 220 videos) and have our website fully functional and shining so the average Joe can get the best user experience, no matter if they are from Japan or Brazil, no matter if it's a grandma or your nephew who's browsing the site.
This proposal is not for marketing, social media presence or anything else other than having what we already have working and ready for you to use, but on a much bigger, much more attractive way.
Thank you so much for reading, we hope that you like this idea, hopefully we can get your support!