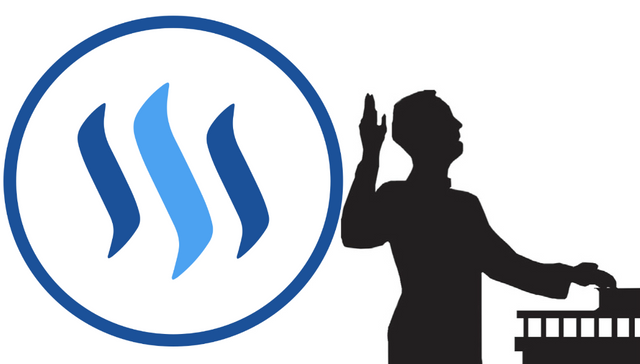 Before i go on with my post , i would like everyone to know what exact Topic we are going to cover today.
This post is all about what a STEEM Witness is , how to become one and the purpose of being a Blockchain Witness.
Let's get some Facts Right;
There is no such thing as a ''Steemit Witness'' however the term a Witness is to be associated with the STEEM blockchain. The STEEM blockchain requires a set of people to create blocks and uses a consensus mechanism called Delegated Proof of Stake, or DPOS.
Proof of Stake isn't about mining, it's about validating. In effect blocks still need to be created by someone, and who gets to create the next block depends on the specific Proof of Work algorithm, but the selection process must have some kind of randomness, or at least distribute voting shares properly (otherwise we revert to a centralized system).
Who can become a STEEM Witness ?
Anyone who is willing to contribute to the Blockchain may become a Witness however they must be elected through votes made by the Steemit Community. The people delegated to create these blocks are called or refered to as witnesses.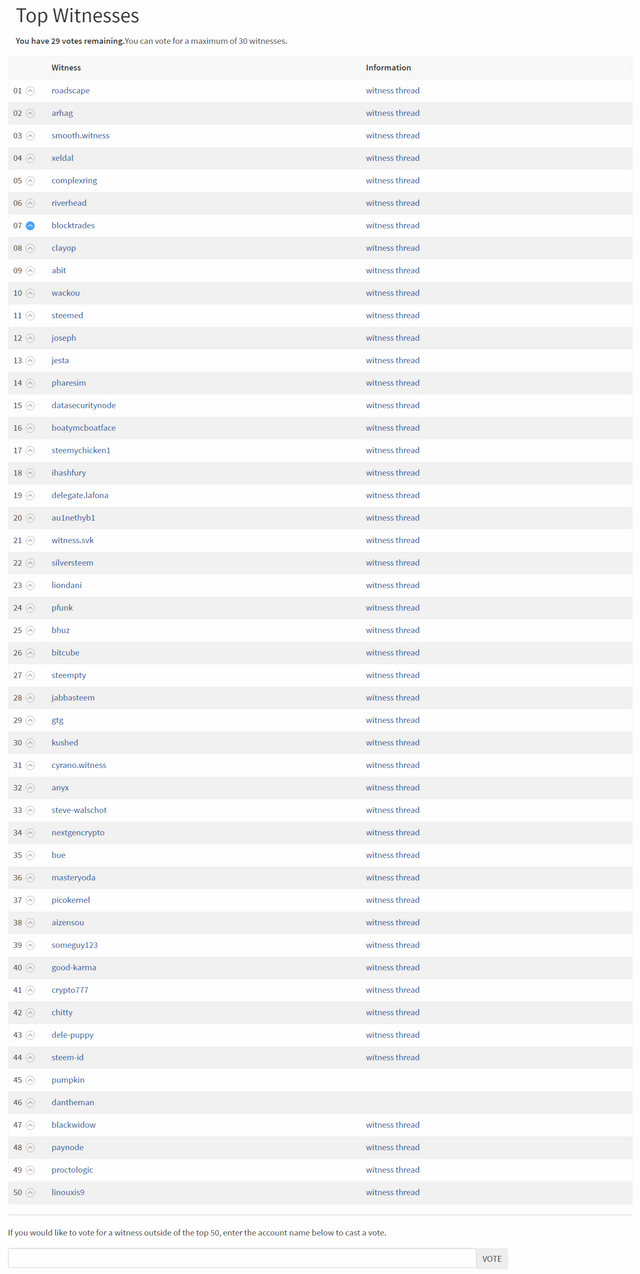 Using a Steem-power weighted system we can vote our STEEM blockchain Witnesses, so they are generally some of the most trusted members of the community who are tech-savy and have the determination to keep the Blockchain secure. To essentially become a Steemit Witness an individual needs to be approved and voted by the Community , thus that person needs to have a good-track record and must be liked or respected by others in order to be upvoted as a witness in the first place.
Who elects STEEM Witnesses and how is it done?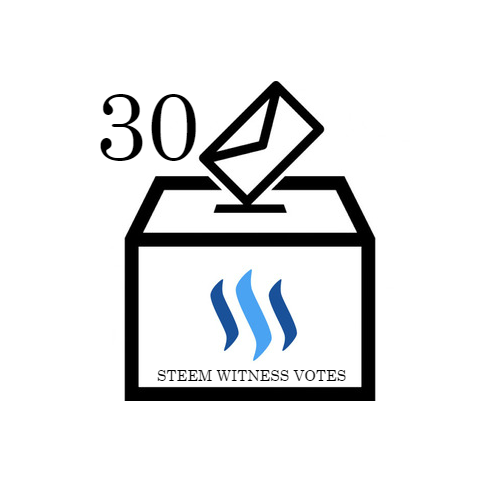 Every Steemit User is entitled to 30 Votes to elect 30 witnesses. Did you recognize any user on there that seemed familiar? ( Considering the fact that Steemit is relatively still has a small user base ). These Blockchain Witnesses are expected to keep a node running every second of every day. Most of Steem Witnesses actively engage in the Steemit Community , a reason why many users have upvoted them , in fact you can be upvoted as well if you're ready to take on that position.
Check out our Official Steem Witness Voting :
https://steemit.com/~witnesses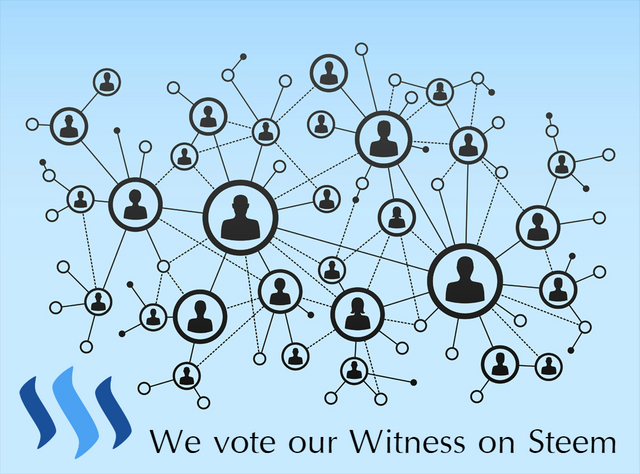 ---
What exactly is STEEM Witness suppose to do ?
A witness needs to run a reliable node, there is great value to that alone and also keep maintaining an accurate price feed is important, because it's necessary to have an accurate USD peg of STEEM tokens to the Steem Dollar on the internal market. Finally, the version of the node that each witness is running will generally have a consensus, although presently there is not complete consensus on a curation rewards issue, resulting in a few different versions being run simultaneously. The reason why Steem Update 0.14.0 did not take effect according to original date intended is because most of the STEEM Witness did not agree to the update as flaws were discovered. A hardfork is a change in the business logic that powers STEEM. The STEEM network has many checks and balances to ensure everything is vetted by a decentralized group of trusted (elected) individuals before taking effect. No hardfork will take effect until at least 67% of the active witnesses have upgraded to the latest update.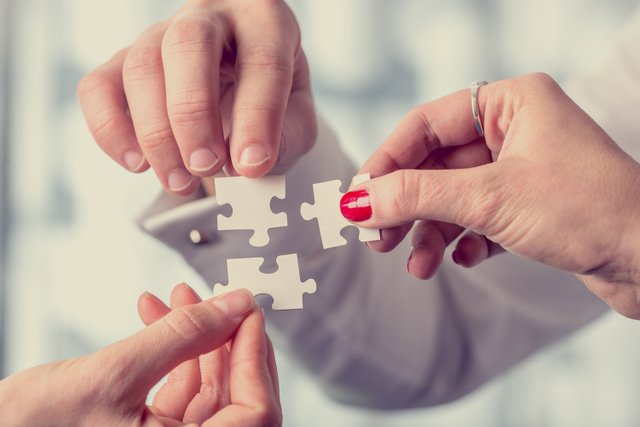 Just because Steemit Inc. releases a new version of Code does not mean that everyone is forced to upgrade to the new code.
So if you're making that assumption that Steemit Developer Control STEEM , you're Wrong!
Since Blocks are produced in rounds, 63 seconds per round and 21 blocks per round. Every round, the top 19 witness accounts are delegated to produce a block, 1 block is produced by a backup witness, and 1 by a miner.
Each round 21 witnesses are selected to create and sign blocks of transactions. Nineteen (19) of these witnesses are selected by approval voting, one is selected by a computational proof-of-work, and one is timeshared by every witness that didn't make it into the top 19 proportional to their total votes. The 21 active witnesses are shuffled every round to prevent any one witness from constantly ignoring blocks produced by the same witness placed before.
This is a very important job that keeps the STEEM blockchain stable and updated to current externatl markets , this is why they are valued by Steemit Community and thus in return of their hard work receive an incentive. Steem witnesses are rewarded 1 Steem for each block they produce . Because the active witnesses are known in advance, STEEM is able to schedule witnesses to produce blocks every 3 seconds.
Expectation of STEEM Witnesses
Essentially when people asked how an individual today became a Steemit Witness , he/she must have need to have mined early and either have friends or make friends with those mined early. Or, alternatively, convince enough of the community to vote for you because you are a sane voice, can provide a quality service, maintain a witness and seed node, and, hopefully, use witness rewards to fund development.
To become a Steemit Witness an individual needs to be approved and voted by the Community , thus that person needs to have a good-track record and must be liked or respected by others in order to upvoted as a witness.
Check out this Proposal this User is making in order to become a STEEM Witness
This is a serious matter as being STEEM Witness requires only responsible individuals
---
Are you interested in becoming an official STEEM Witness ? Do you fit the criteria of a tech-savy and popular inidividual favoured by the Steemit Community , if so than you should give it a try. Read this below post to get a better understanding , no one is restricted from becoming a STEEM Witness and everyone has equal voting rights
https://steemit.com/steemhelp/@steemed/become-a-steem-witness-essentials
Follow me for more News & Guides