Update on Unexpected Voting Power Behavior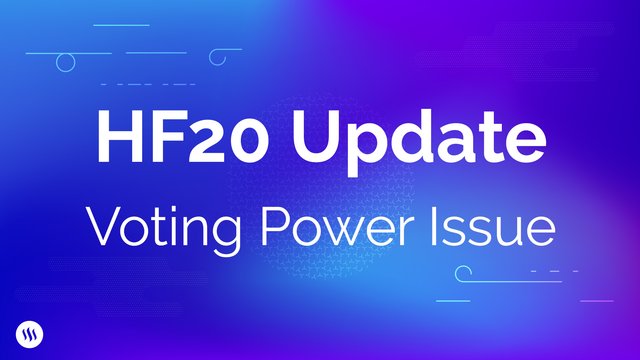 Many users are experiencing an issue where voting power appears to drop dramatically upon first using the blockchain after HF20. We have diagnosed the cause for this and confirmed that the issue will resolve within 5 days and does not require a hardfork.
Only Temporary
This issue affects everyone equally (aside from those accounts which have not voted in the past 5 days) and once voting power regenerates over the next 5 days, this type of behavior will not present again. In addition, most accounts that have been active will return to their expected voting power equilibrium within one day. Large accounts that have been active, but only infrequently, will be impacted most significantly. Those accounts that haven't voted in 5 days are not affected by this issue, but the more recent your last vote the more your voting power will be impacted.
Equal Impact
No one account is depriving another of their voting power or gaining an unfair advantage. During the implementation of the Resource Credit system, voting power was rescaled and no scaling factor was added to ensure a consistent user experience. This was an oversight on our part and for this we apologize. Again, this behavior is a one time issue that will resolve itself over the next 5 days.
This appears to be the only issue that has been brought to our attention that is due to consensus-level code and again is not an issue that will reappear.
Steem Blockchain Team