Improving SEO on Steem and steemit.com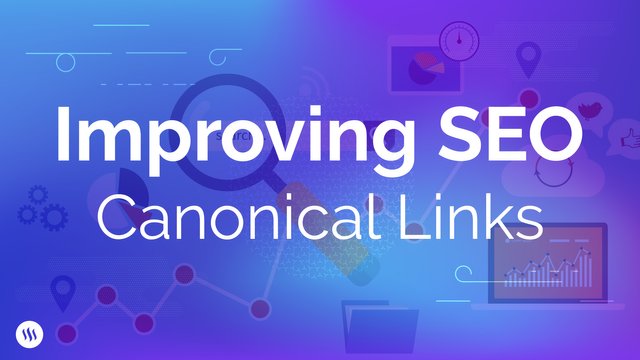 Hello Steemians, today we'd like to talk about how SEO is improving for Steem developers thanks to a proposal that originated with @jesta, which was followed by an implementation by Smittyvb (@smitop on Steem).
The Problem
As the first and largest application leveraging the Steem blockchain, steemit.com often receives preferential treatment when it comes to the Search Engine Ranking Page (SERP). When a search engine "sees" the same piece of content in multiple locations on the internet, it needs to determine which source is authoritative. Google uses over 200 metrics to make this determination, but it is likely that because steemit.com is so established, it has a strong competitive advantage with respect to SERP rank for a given piece of content.
Steem is More Than Steemit.com
None of this was a problem as long as steemit.com was the only application built on Steem. However, as we have seen over the course of the last two years, Steem has such compelling value propositions from the perspective of application developers that hundreds of applications now leverage the Steem blockchain, with more coming online every day. In order to make Steem an even more hospitable environment for these apps, we felt it was important to resolve this problem by implementing an open standard for "canonical URLs."
Steemscript and Canonical URLs
While @jesta began the conversation, other github users made significant contributions as well. @smittyvb submitted the PR for formatting canonical URLs according to steemscript which is an open JSON standard for trusted workflows developed by @bonustrack. Most frontends have been specifying the originating app on each post for some time, but now we have an open standard for signalling to Google and other indexers the authoritative (canonical) URL of any Steem post. This will help give "link juice" to the originating apps.
Helping steemit.com and Steem
Because the content hosted on steemit.com is mirrored in so many locations on the internet, it too is likely not enjoying the maximum benefit of search engine algorithms because they have no way of "knowing" what content truly originated from steemit.com. This change will create an environment where the origins of every piece of content are clearly presented for the algorithms and in a "language" they understand. This ensures that their map of the Steem ecosystem is accurate, which makes for a more healthy environment for growth.
The Importance of Open Standards
Without open standards, the internet would not have been able to function and scale to its current size. Like the internet, Steem is an open source framework designed to foster communication among people all over the world through their computers. We want to ensure this network is able to get as big as possible, and store as much valuable information as possible. But as networks scale they become exponentially more complex. Open standards enable everyone who is relying on a network architecture to collaborate and ensure that the foundational components of the network are antifragile and interoperable, so that we are free to build even more valuable applications on top of that foundation.
We believe that Steem is far-and-away the best blockchain protocol for web developers and it is changes like this that help our network increase its lead while scaling. If you'd like to learn more about developing applications on Steem, be sure to check out our dev portal: https://developers.steem.io
Steemit Team