Bidbot ROI -8.5%
In my last post, Life With Bots, I wrote about my first experience using bidbots in order to get more reach for my Steemit blogging.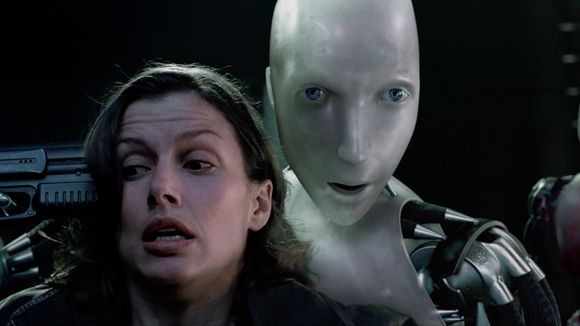 Image from I, Robot copyright Twentieth Century Fox
My results for my first use of Bidbots here:
Paid: 234.071 SBD or approx $657.07USD at todays exchange rate (5/10/18)
Return: 155.523 SBD and 44.54 Steem Power or approx $586.67
For a loss of $70.40 USD or a -10.7% ROI
Today I was paid out for the second attempt at using Bidbots:
Paid: 176.4 SBD or approx $421.60 USD at todays exchange rate (5/12/18)
Return: 119.299 SBD and 36.551 Steem Power or approx $385.74
For a loss of $35.86 or a -8.5% ROI
I would like to mention that once again I received a fair sized downvote from another user who is disgruntled at the fact that the Steemit platform is full of bidbots. I spoke with him, and he downvoted me "because bots are not profitable to use, and I hate seeing people being exploited." Also he says, "someone has to pay" for the "advertizing". He feels he is giving to the community by putting money back into the rewards pool. Anyway, his arguments are intellectually dishonest, lazy, and spiteful. Basically, he wished Steemit platform to work in a particular manner, but is too lazy to build his own crypto/social media/content site that works his way. Instead, he would rather hurt those that use Steemit the way it is designed.
He admitted that he didn't even read my content!! Anyway, dealing with anti-social behaviour from others is certainly a risk we must deal with when using bots to upvote our content. With the margin for profit fairly slim already, a large downvote could be the difference between a profit and a loss. If this type of anti-social behaviour is widespread on the site (and it is), it will be hard to achieve a positive ROI with bots.
What did my $35 get me? Well once again, I made the Trending page, which resulted in more interaction in the comments section of my post, as well as a slew of new followers. In the last two days, my rep score has jumped from 53 to 58, and my follow count went from around 1250 to 1350.
For this post, I plan on using @TipU and @therising for my bot selection (yes, I delegate to both of them), and will try @resteemboss as a resteem service. My investment into bot services substantially lower this time around, but I will continue to experiment with them.
SnubberMike