The concept of rewardpoolrape is anti-capitalist and anti-free market.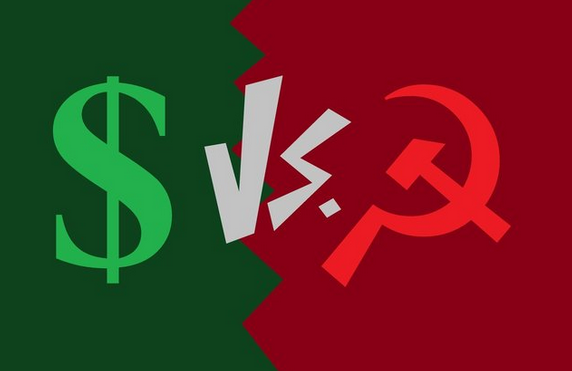 Debunking the myth that rewards in the pool are scarce
Have you ever wondered how steem is going to pay everyone when there is hundreds of millions of people using it? Surely if rewards in the pool were limited steem wouldn't be able to scale right...
The good news is that rewards in the pool are potentially unlimited, they grow with the price of steem. As an example say the reward pool today is worth about USD 50k. When the price of steem is 10 times what it is today that same reward pool will be worth half a million USD.
Most of the arguing recently comes from this misconception that the reward pool is finite.
Not only are the actions of those who advocate against rewardpoolrape useless but I think they are actually detrimental to the community and growth of the platform because they are anti-capitalist.
Let's take the @haejin example to illustrate my point. @haejin has decided to put his capital into steem because he thinks that's where he will get the best return. In order to get those return he needs to stay powered up, thus he has contributed positively to increase the size of the reward pool. Those who argue that @haejin is upvoting too many of his own posts fail to understand that the very reason @haejin invested in the first place is because of the returns he is currently getting. In other words, if the rules of the games were different and more restrictive he would have invested a lot less money.
Another hot topic that has sprung up as a result of this rewardpoolrape misconception is the excessive use of voting bots.
We've seen the rise of social justice warriors lately trying to put restrction on the use of these bots. To me this is the most anti-captialist thing you can do. In the real world it would be similar to government putting quotas to prevent competing entreprise from growing.
Most bots operates in an anti-capitalist way anyway because they restrict how much capital they can be given. This is akin to a company refusing customers's money...something inconcevable in the real economy.
Instead of restrciting users they should let them bid each other like an auction type thing, this would be real free market.
What do you think? Should steem be a communist society with loads of restriction or should it be capitalist driven by a free market economy?
Also remember one thing guys, the reason your posts are worth anything at all is because...capitalism