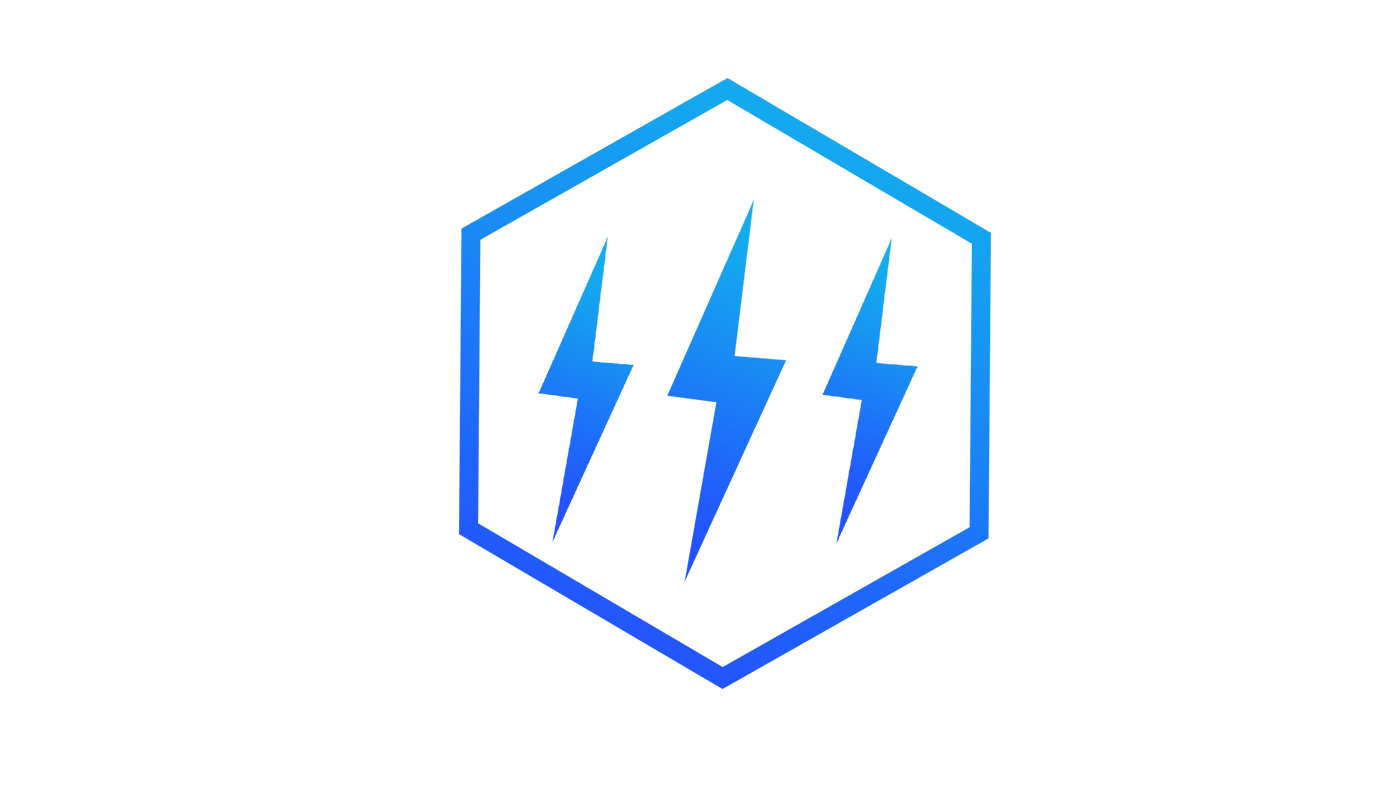 What is smartsteem?
IMPORTANT
Due to the missing edit-feature after 7 days - this post will be outdated in the near future as of now - 1st December 2017. Check our newest posts and join us on discord - https://discord.gg/srHEUuk.
~ @therealwolf
---
smartsteem (https://smartsteem.com) is the first votingbot on steem that is purely focused on content quality and wants to make steem a better place for all steemians. Additionally, smartsteem works as a frontend filter that displays posts only from whitelisted users - similar to steemit, busy or chainbb. But it is not an alternative - instead more of an extension.

Steemians can apply and are then reviewed by Moderators through our SmartScore Rating-System and if they are whitelisted – are able to buy upvotes directly from smartsteem and sellers. Because we want to support new and talented steemians, the cost of an upvote is dependant of the total account value. Which simply means: High smartscore & <= Minnow ---> upvote discount. High smartscore & >= Dolphin ---> no discount.

Steemians can also sell votes for a 80% share of the profit. What makes this special is that while we already offer a very high level of quality - it is still possible to select for which users/categories these votes will be sold to.
Here an example of how we display posts from whitelisted users: (Important: because we have no whitelisted users right now, no posts will be shown on the site)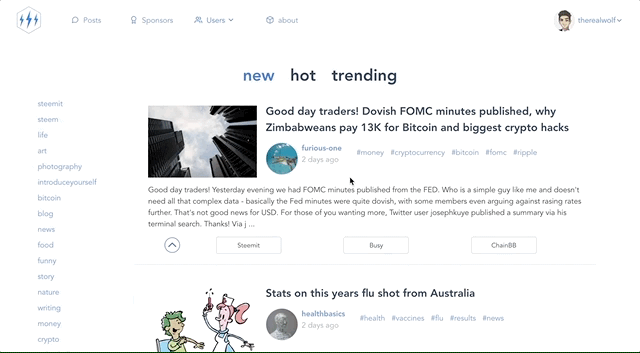 Quickstart Guide can be reached here: https://smartsteem.com/start
Why..?
The biggest problem right now on steem is the amount of spam-content that gets produced every day and also supported through regular voting bots.
This makes it extremely difficult for users to discover valuable content and for quality creators to be discovered. (Which created the whole need for voting bots in the first place.)
While there are some manual curation projects running - smartsteem does it in a different way. Instead of filtering every single post – which is not very efficient. A better approach is to rate the steemian as a whole. We do this with our own algorithm – called: SmartScore.
SmartScore
SmartScore is a rating system which consists of 5 key-attributes:
Quality (of the Posts)
Value (for the reader - given through the Posts)
Uniqueness (of the Posts)
Motivation (of the User)
Effort (from the User)
This logical process distinguishes smartsteem from the other curation projects. Our near-future goal is that the reviews will be made by smartsteem-moderators from the same niche. Which means: if the user is producing art / drawing images – then the Moderator should be a respected member of this community.
Here is a preview of how it looks like when a Moderator is reviewing a application: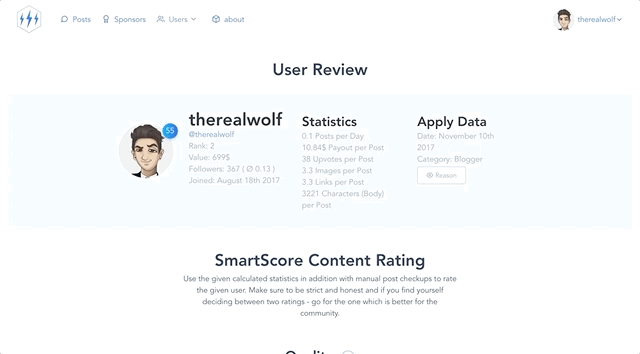 Voting Bots are out of control
Now, another reason why smartsteem exists is to bring regulations to Voting Bots.
Currently, Voting Bots are in the Wild-West-Timeline and everybody who has money can buy themselves trending spots and/or upvote thyself and friends for profit.
This was fine, when randowhale was still alive and with MinnowBooster (before the huge votes came in) the only Voting Bot. Giving oneself 1-2$ Upvotes without regulation is no big deal.
However, as more and more money was raised by VotingBots like MinnowBooster, buildawhale and private leasers from @freedom – everything got out of control. Buying 50-100$ Upvotes and boosting oneself to the trending page without real value – is destroying the whole 'proof-of-brain'-concept. steem is so proud about.
Quality Content Only
That is why smartsteem is only offering Upvotes to reviewed and whitelisted Users. The determined SmartScore is also an indicator of how high the upvote value is allowed to be.
Additionially, steemians can enable vote-selling for whitelisted users and even specifiy on which users their vote will be sold to.
How can you help?
Everybody: We are right now in beta status and what we need the most is - testing! So if you'd like - go to https://smartsteem.com, check out the Getting Started Guide and apply and/or sell votes.
Sponsors: Right now, we are looking for SP-Delegations which in return will be paidout by 20% of our total revenue (even vote-selling) based on the delegated amount.
More info here: https://smartsteem.com/sponsors
Moderators: We are also looking for Moderators to help us with reviewing. While we don't have a compensation reward right now implented, there will surely come a time.
Requirements for Moderators:
At least 3 months on steem
High activity discussing, commenting and replying in a specific niche.
High quality posts
For interest - join our discord and contact me there: https://discord.gg/srHEUuk
FAQ
How does it work?
We have created a simple guide on our site: https://smartsteem.com/start which should explain everything well enough, but I will go in detail how everything works in the next post.
Who is behind SmartSteem?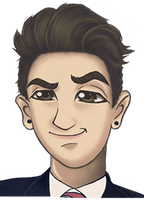 @therealwolf (who is writing this Post right now) is the main developer & visionary in the team.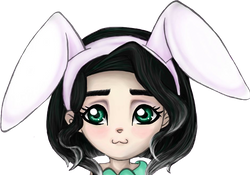 @artbunny is known on steemit as a creative digital artist and the creative muse for smartsteem – but outside of steem she has a masters in economics and thus is also in charge of the financial side.
What is next?
Our goals for smartsteem are huge and we want to change the way users are getting value through their work.
Especially since SMT are just around the corner and with this many many new users will come to the blockchain and the last thing we need is more bad content.
Instead our vision is to create a culture on steem where great content gets the value it deserves.
To achieve this, we have a lot of ideas but for now – we need to take one step at a time.
Is smartsteem OpenSource?
No. While we believe in the power of OpenSource, we will remain closed-source until we have established ourselves.
---
Our amazing Sponsors:
@therealwolf
@here-could-be-your-name
Our Moderators:
@therealwolf
@artbunny
@here-could-also-be-your-name
Join us on discord
If you have any questions, feedback or something else you want to tell us - come and join our discord!

https://smartsteem.com