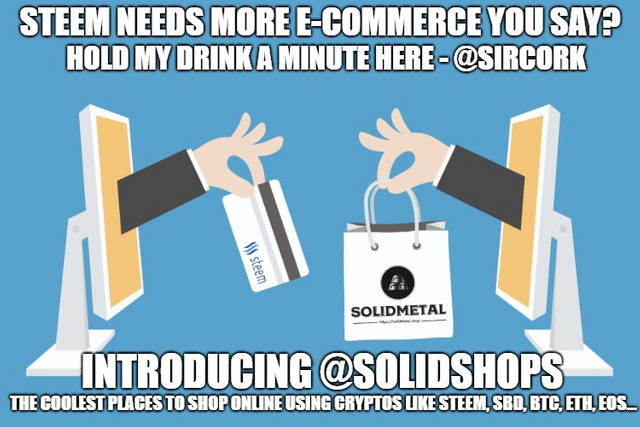 There's a new way to shop in town, and it means using STEEM & SBD at more places!
@SolidShops is a collection of online stores created by @SirCork of @NobleWitness, with the help of some Steemians who are employees of the shops, and we're opening up with cool and high quality goods focused on taking crypto directly as payment across at least half a dozen different kinds of stores to start out with, and we were born on STEEM, baby!
@SirCork managed to completely integrate a custom steem/sbd based checkout solution into the world famous Shopify.com storefront hosting platform. This means he can enable any shopify store to spring to life as a STEEM/SBD store now, with just a dash of the secret ingredients he coded up in his lab.
Have a look, let the pictures tell the story!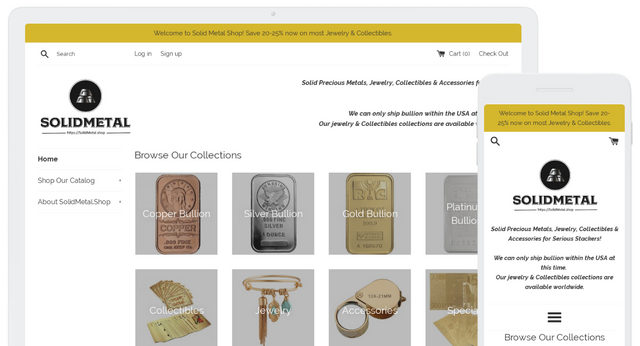 The first shop is SolidMetal.shop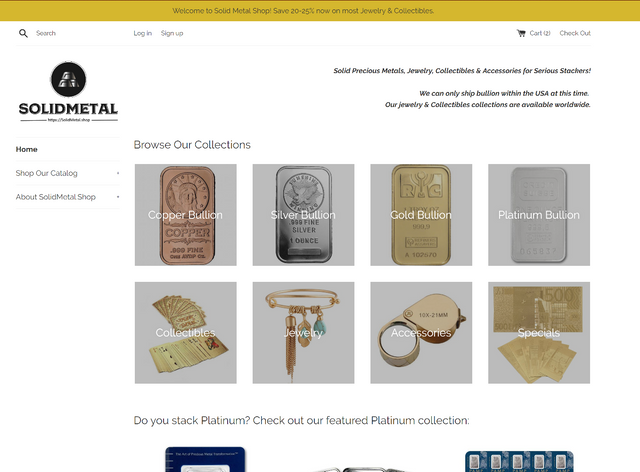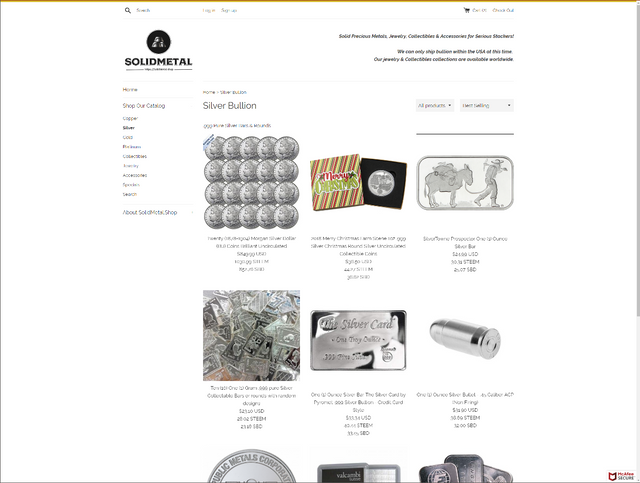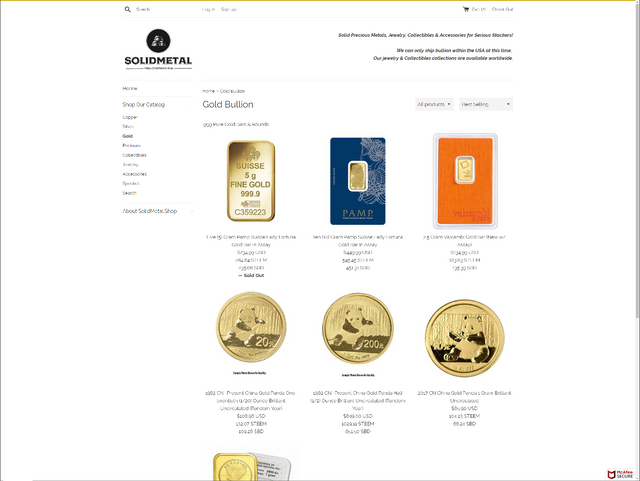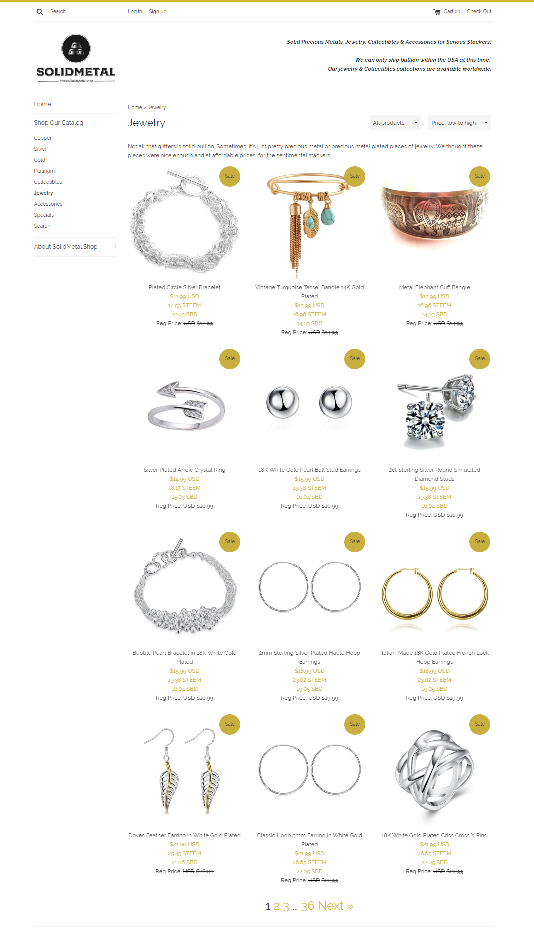 PAY WITH STEEM OR SBD (OR MANY OTHER WAYS)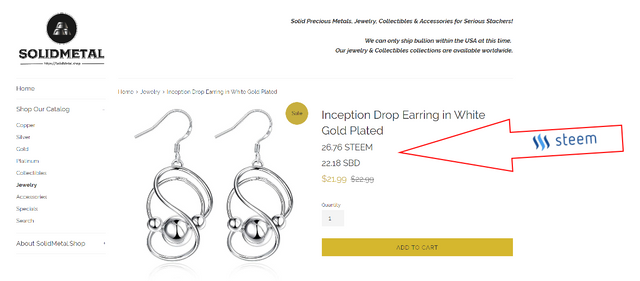 Yes, even at checkout!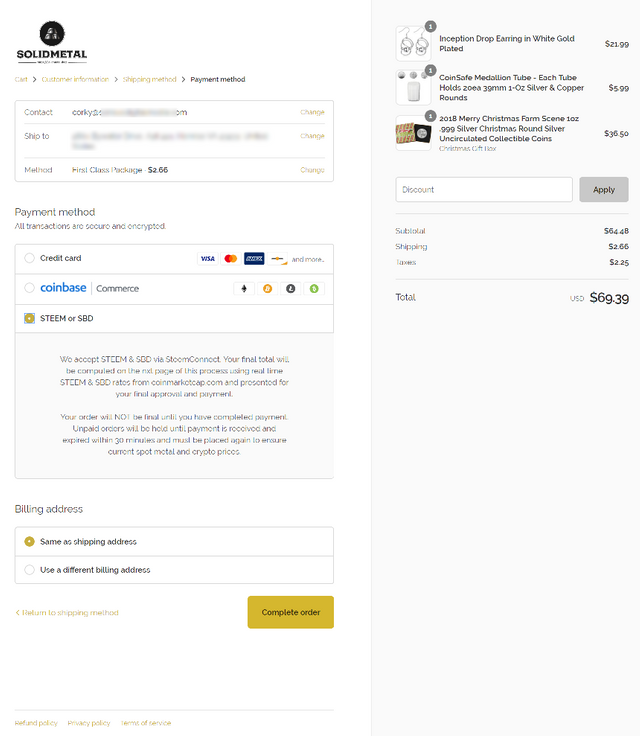 Uses Steem Connect to finalize the purchase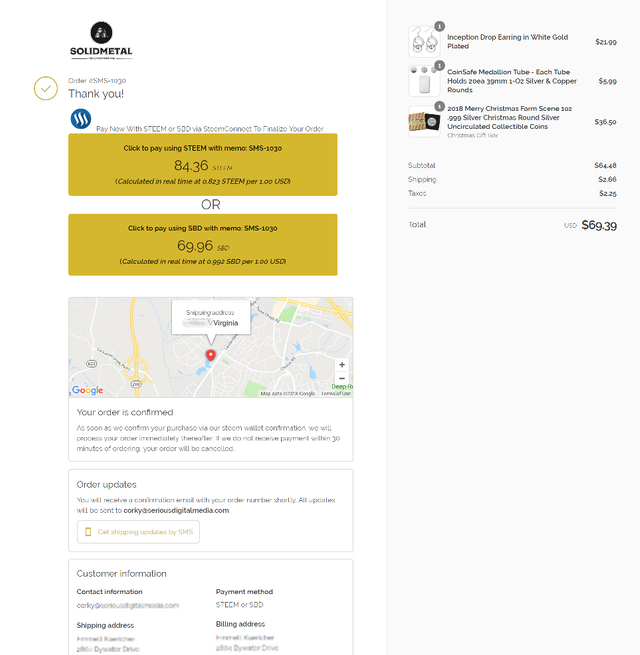 SteemConnect Checkout Closeup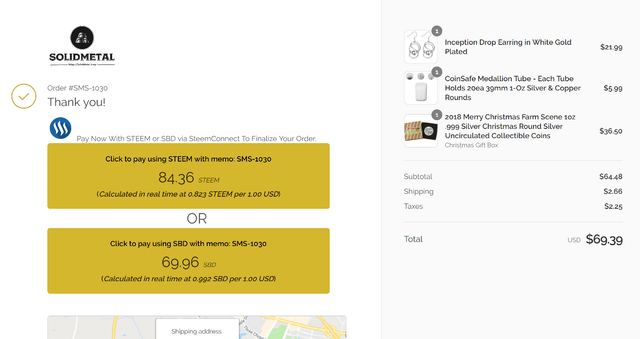 This is not the first steem shopping integration. There are certainly others, and we need more of us. We're just the latest to join the fray, with a precious metals, collectibles, and jewelry shop, the first of many cool shops to be released between now and the end of 2018. The metals shop is the most complex to administer so it's the shop prototype from which the other shops will be based. Think of future shops including, of course metals but also shops with more and finer jewelry, music gear, gaming gear, and many other cool product lines and offerings from us, with products hand curated by our staff.
We realize purchasing online raises concerns. We offer the same security as major online retailers, and we are in discussions with our devs about using the little known but chain established Steem Blockchain escrow function during checkout through shipping in some fashion.
@SolidShops is a trustworthy project and already employing one other remote steemian full-time as a Shop Designer and an Inventory Manager for the shops, so we can get them loaded up and running fast, with plans to hire a couple more pros in some other spots in the organization as things progress. Service will always be top of our priority, alongside quality products, and easy cryptocurrency fueled shopping. As it stands today, if you have any questions about our intentions or integrity, contact @SirCork for information.
We even already accept a few other top cryptos like bitcoin, lite, and eth, as well as most cards and online payment methods. We regret that we cannot ship bullion metals outside the domestic United States at this time. We can however, send you our collectibles, or jewelry, anywhere in the world. We also have MANY more domain names purchased and shops coming soon and most of those will also be globally accessible. Governments get kinda funny about gold and stuff though, you know how it is. Maybe a blockchain or something can fix that someday?
What are you waiting for? Visit https://SolidMetal.shop to find hundreds of awesome things you can actually buy right now with steem or sbd!
edit: I don't always talk in the 3rd person, but when I do, it's when I've posted an article created for @solidshops on the @sircork account. Woot! First post! Sorta! Oh. Well. Nevermind.