Hey Again Steemitizens
This post got completely fucked by either steem or steem plus or chrome, but based on HOW, im looking at steemit inc as usual for allowing the NEW POST button to somehow cause an edit to a post from 24 hours prior when I was not even on the older posts page or anywhere near it.
Anyway, at this point it's 24 hours old and no one will ever see it again anyway, but hey, here is the gist of what it said.
http://steem.agency, the home page for @NobleWitness team's tools and offerings is back up after the team reorganization and the server replacements that came with that.
Here, you can find links to all of our witness contributions, of which, the most useful to the typical user will probably be the Dead Followers and Dead Following tools.
Here's some screen shots. I had a nice post here, and I'm still trying to retrieve it from the chain to replace this AGAIN, but for now, here's some of it I have still on hand locally.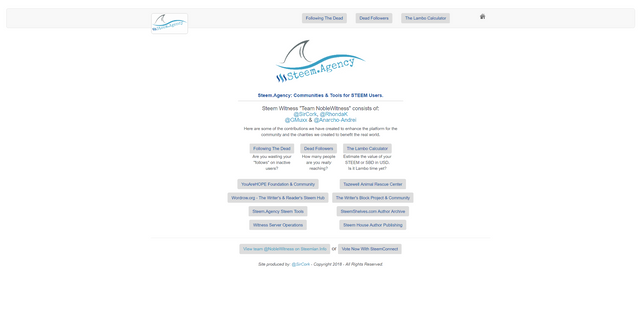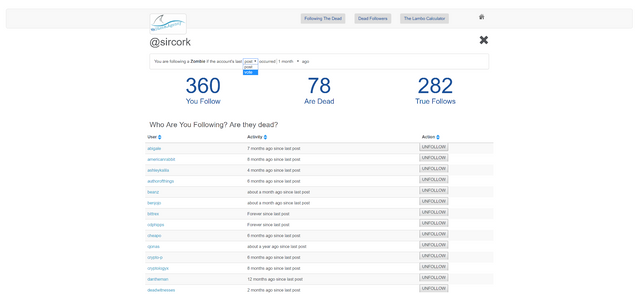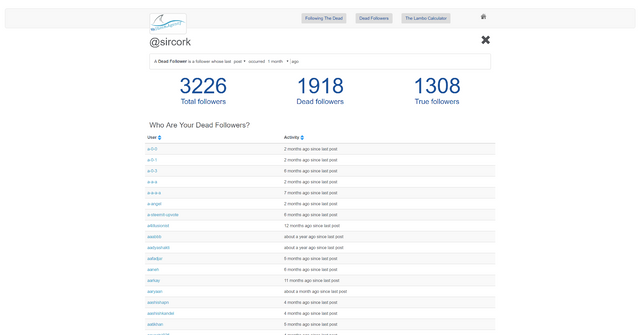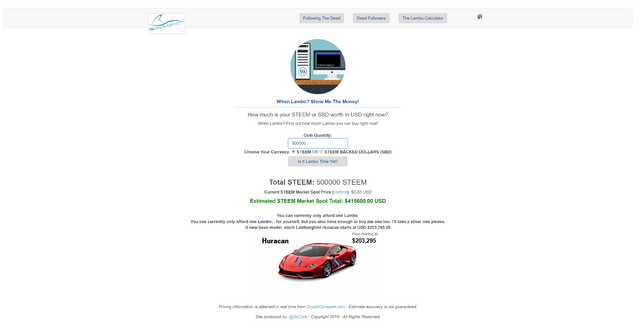 So get rid of people whom you follow that aren't even here anymore.
Find out who follows you who has long been gone from here. It will shock and sadden you probably.
And find out how much lambo you can currently afford on your steem wallet totals. Also probably sad for most of us.
Sorry to bring such cool tools that generate such bad news. Don't shoot the messenger.
Visit the steem.agency site to use the tools right now!