First advertising billboard for Steemit is ready - in Croatia (video)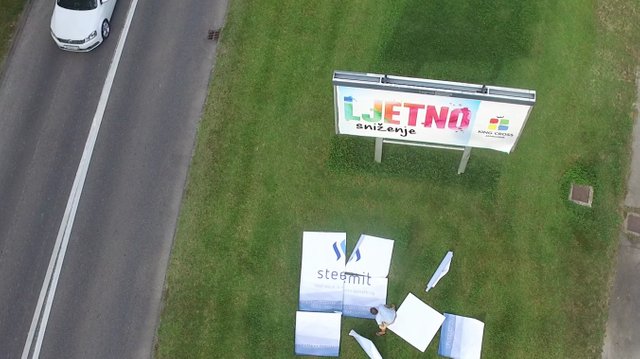 It's here. Steemit billboard. For years I wanted to make a great poster for a cryptocurrency. I was not determined until Steem came out and now I have no excuse. In front of you is a poster that I will place in at least one location in Zagreb, the Croatian capital.
I can pay for a not so attractive location. However, with your help we might even get it into the city center where no one will take it off :).
Now a few words about me. I'm a journalist from Zagreb who follows the ICT sector. Through my work I discovered Bitcoin early on, but only invested at the begging of 2013. I had a good start, but unfortunately lost most of the now almost forgotten exchanges, Btct.co and BitFunder.com, on various "stocks". The rest I invested in Monero and Bitshares (AGS). This whole journey was, although sometime frustrating, very informative and at times even entertaining.
I believe in Steem and Steemians. I think Steemit is a good project that will generally change the view of social networking and cryptocurrencies.
See you soon with a picture of our posters, hopefully in the best location in Zagreb.