Announcing Engine: Bring Agility to Steem Development
SMTs were delayed over 1 year. What's next?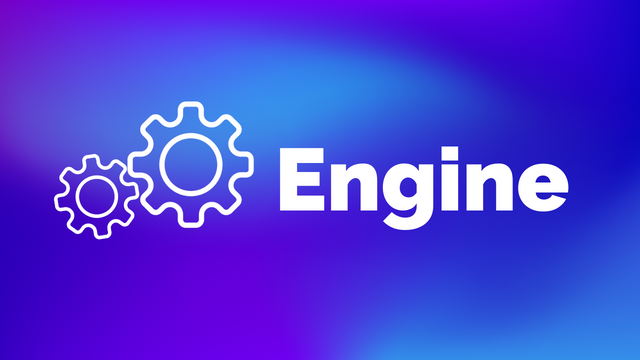 Steem doesn't have enough blockchain developers. There aren't many blockchain developers working on Steem outside of Steemit Inc and Steemit Inc faced a severe layoff of 70% of its staff a little over a month ago.
Yet we are in a more important time than ever to be increasing Steem's feature set and improving the platform's quality as a whole. Right now it doesn't seem to be possible, or at least is not happening, for outside blockchain developer volunteers to collaborate with Stemmit Inc. on building more features and improving the blockchain as a whole.
Engine is a DApp running on Steem using steem-state (currently in testnet) which means that it runs on top of the Steem blockchain without actually being directly coded into it. Engine's goal is to increase the agility and collaboration in developing more features for Steem. Inflation of the ENGN token will fund future development/marketing/community building in a decentralized way in the form of "grants" and so we hope there will be constant development of new features to add to the Engine network on the Steem blockchain
Currently the ENGN token (fully unit tested) has two primary features: the token itself and a decentralized exchange to convert with Steem. To keep up to date on new features, join the discord. The code is fully open source on github.
Some future things we will implement (likely before mainnet):
Developer rewards
Non-fungible tokens (with DEX)
User-created fungible tokens (with DEX)
Future things after mainnet:
Collateral-backed ENGN loans
Prediction market
Your idea here! Join the discord if you have ideas for features for the Engine project!
Just to clarify, Engine will be fully based on the Steem blockchain and is committed to Steem, unless a situation arises where Steem is no longer being developed and is no longer technically viable and/or price/community is not enough to support the project.
Any questions? Feel free to ask!
Join the Discord to keep up to date on the project and chat about all things Steem and Engine!
Also, we are looking for web developers. If you are a web developer who would be interested in building an interface for this exciting project and have some experience with Steem, please join the discord and ask.