FINALLY! We Can Call Ourselves Full-Time Steemians!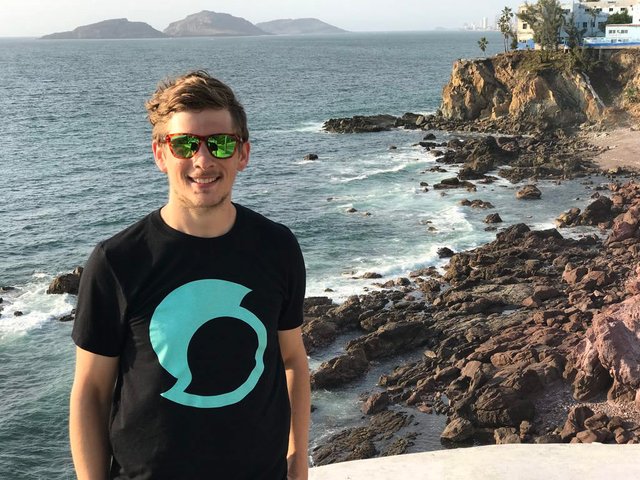 After being together for nearly two years, we (@shenanigator and @sharingeverybite) were both feeling unsettled with our lifestyle in the US. From the self-centered culture to the cracks in the economy, we wanted OUT. That, coupled with the fact that neither of us had experienced much of the world, made us want to travel through Mexico.
The Difficult Decision
If we did that, though, neither of us could continue with our careers. We had a difficult choice to make: Continue living our less-than-satisfactory lives in Phoenix, or take a leap of faith, give up all the comforts we were accustomed to (including a steady income) and travel through Mexico?
If you've seen anything from @TangerineTravels at this point, you can probably guess what choice we made. Ultimately, we reasoned that we're both intelligent, hard workers who have built startups in the past, and we should hopefully be able to figure things out and get by.
It was perhaps the scariest thing we've ever done.
With one decision, we had to quit our careers, sell all our things, leave our friends and family, and abandon all the familiarity we'd grown to know in the US (including the English language). On launch day, we packed just four suitcases worth of belongings and our Siberian Husky, into
@sharingeverybite
's tangerine-colored Prius.
"Roh, roh, roh!" —Laska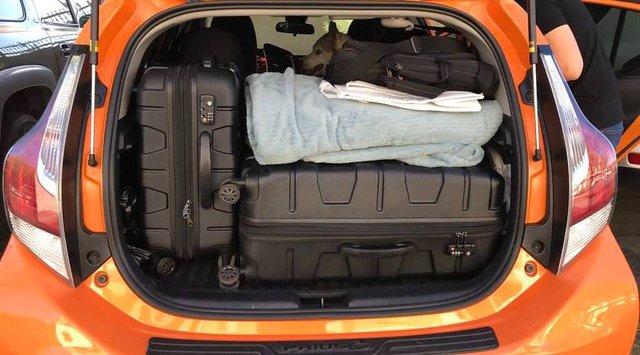 And let us tell you, the decision to leave the US was difficult, but that's just where all the adventures began.
---
We're officially full-time Steemians!
---
Our journey with Steemit started when we signed up a few months after launch. Since then, we've been avid supporters of the Steem vision and the Steemit platform. Attending SteemFest 1 in Amsterdam and 2 in Lisbon reaffirmed why we want to be part of this: the brilliant and unique people, generosity of the community, great energy, and the larger-than-life goals all around.
I've never been more confident in a crypto project and am convinced that Steem is going to work. I believe it's going to be many times bigger than just "blogging for rewards." I think that we'll see a day when vendors all over the world will not only accept STEEM, SBD, and various SMTs, these currencies will actually be preferred.
Although we wanted to give more energy and attention to the platform for a long time, we were restrained by our lives and careers in Phoenix. Although we didn't realize this at the time, the terrifying decision we were almost too scared to make actually freed us to do something we wanted to do all along.
Scary as it is not to have our steady incomes anymore, we are happy to be all-in and fully-focused on Steem, which for now, is our only source of income.
Maddie and I are both working full-time creating content for the platform in addition to helping with Steem-related projects. Although our videos may make it seem like our lives mostly consist of beaches and sunshine, we spend the vast majority of our days in front of a computer. If that's what it takes to get Steem to the next level, bring it on!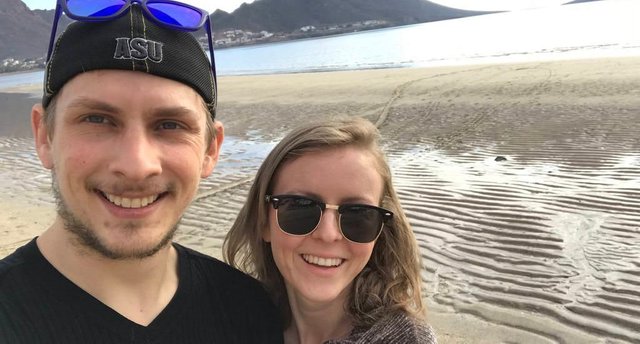 Soooo, what's the plan?
Our plan is to share our lives traveling through Mexico. We hope to show others what life is like in this country, including the cost of living, Mexican culture, food, language, and all the random things along the way. We're going to share these things each day through video and blog posts on
@tangerinetravels
.
Behind the scenes: Each 5-minute video takes between 2-6 hours to shoot. Of that footage, we might have 20 minutes we can work with. It takes about 3-6 hours to cut, clip, and blend it all up with different effects to get the final video. Although it takes more of our time to create, we know it saves the viewer's time by only showing the most fun, interesting, relevant video in the end.
"You're relying solely on Steem earnings to survive?? Idiots!"
Maybe it's a little bit crazy to bank on nothing but our Steem earnings, but figuring out how to get by is part of the adventure. Gulp! We do have plans outside of Steem for longer-term monetization, but for now, Steem is how we're making ends meet.
How we're helping grow Steem
---
Since this platform has given us so much, we want to do everything we can to help grow the community into something massive! There are several ways we'll be contributing to the growth of the Steem ecosystem with our new account and through our travels.
1. Delegating Steem Power
---
For the foreseeable future, almost all the Steem Power that we earn will be delegated to @stach to help grow the Nigerian Steem community. Very few Steemians have the ability to add users by the 1,000s and @ejemai is one of them. He's the one responsible for @stach. He's doing huge things for Steem in Nigeria and can use all the support he can get.
To be more precise, we'll be retaining 300 SP to ensure plenty of bandwidth and a small amount of voting power. Everything else will be delegated. We're already delegating about 28,000 SP to STACH and we're hoping to be able to do that indefinitely.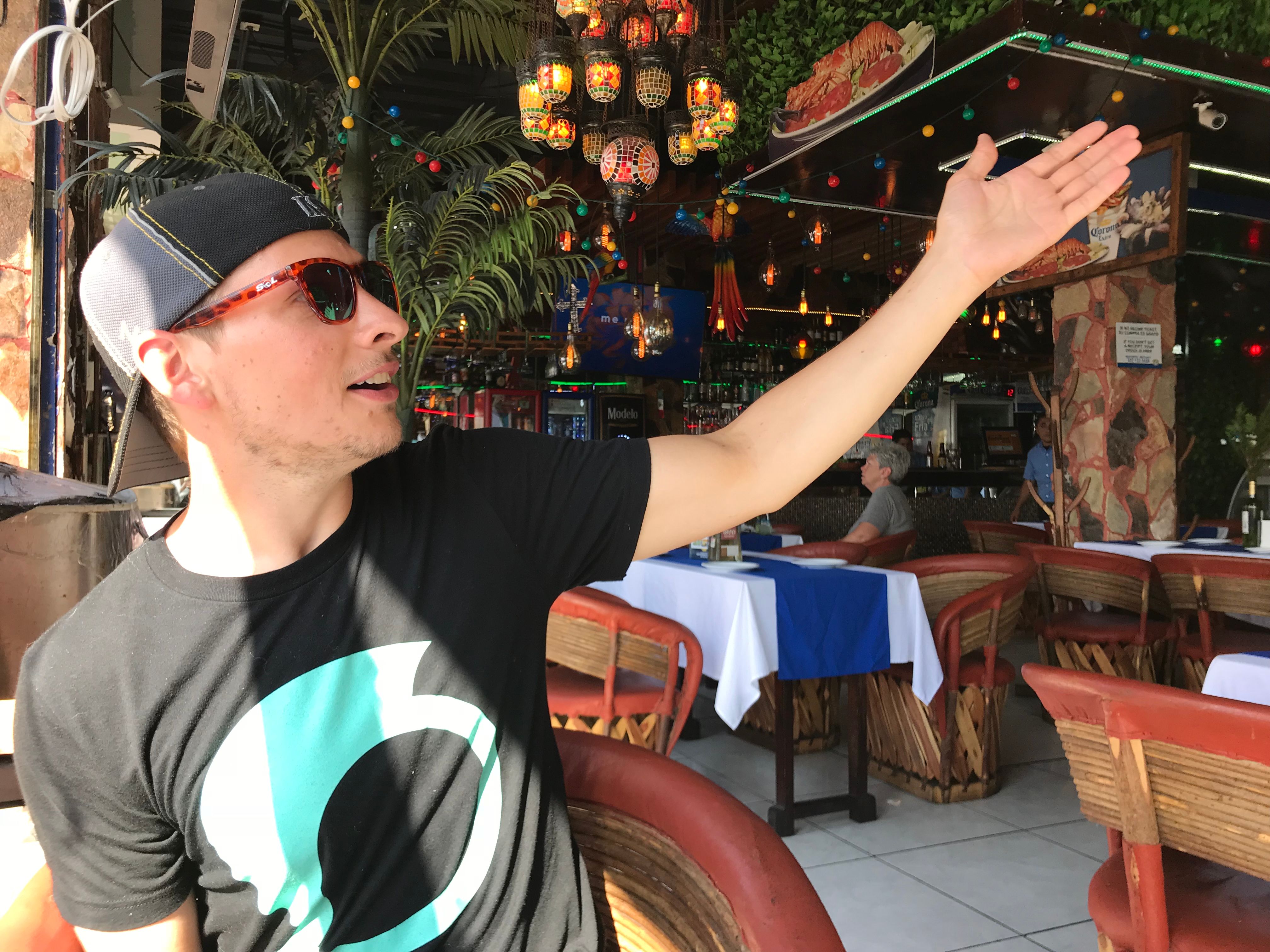 There are several reasons why Nigeria is of utmost importance to the growth of Steem:
They have an open attitude toward crypto.
They're a trendsetter for a large part of the African continent.
English is a major language in Nigeria, so it simplifies communication.
A little bit of crypto goes a long way there, so a small amount of support on Steem can make a huge difference.
If we want Steem to be huge, Nigeria is key to doing that. This delegation will go a long way to make that a reality.
In full transparency, we do have to be realistic about money. If our Steem earnings from @tangerinetravels aren't able to support two money-conscious people and a dog traveling through Mexico, we may be forced to start charging for our Steem Power delegation. But for now, we're hopeful it won't come to that.
2. Word of mouth
---
Maddie and I are 26 and 30 years old; nowhere near retirement age, so just about everyone we talk to in Mexico is wondering how the heck we're paying for our travels! This makes for the perfect segue into Steem/it and we've already had quite a few opportunities to chat with people about it.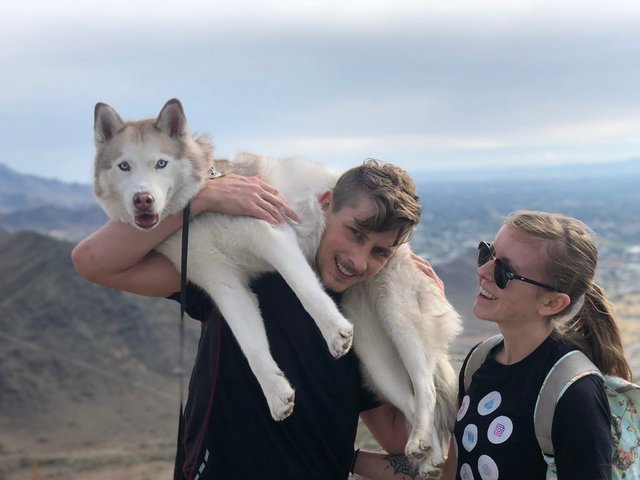 3. Social media
---
We're working hard to build our following not only on Steemit but also on other social media for the purpose of guiding people to the platform. Regardless of whether someone is following us on Youtube or Facebook, we'll be exposing them to Steem/it frequently. But you should definitely subscribe to TangerineTravels on YouTube ;) We need to reach 100 subscribers to get a custom URL and we're currently at 60.
4. Driving traffic to Steemit
---
Without any following on other social media, in just a few weeks, we've already managed to send several thousand unique visitors to Steemit. This number should grow significantly over time as we gain followers on Facebook and Youtube.
Our travels cover a specific niche and we're making blog posts and videos that interest a lot of people. For example, we posted this post on Steemit a week ago, where it garnered about 60 total views on Steemit. 24 hours later, we posted it in a few niche Facebook groups, and now it has over 700 views. From just that one post, we were able to send over 600 non-Steemians to Steemit!

When we post a video tour of our Airbnb in Hermosillo, Mexico on Steemit, it might not seem like anything special. Hell, neither of us thought the video was anything to write home about either. However, there are a lot of people who are searching for that type of video and are curious to see what they can get for their money in various cities.
There are also many people in various Facebook groups and message boards who are interested in it and will click on a link to Steemit to watch it. We realize that it will probably be of no interest to most people on Steem, but it allows us to drive more traffic here.
With this niche content, we're able to drive a lot of outside traffic to the platform, which will ultimately result in the creation of more Steem accounts. The more people we get using Steem, the more the currency will be worth!
These are a few ways that we've come up with to help build Steem into something enormous. With your help, maybe we can find some more ways to help it grow?
We'd love your feedback!
---
We took a plunge into the deep end without quite knowing how to swim and are embarking on this new adventure and chapter in our lives. As we fumble our way through this incredible, albeit unfamiliar country, we hope to share our experiences with you and give back to the community that has given us so much.
Please check out our new account @tangerinetravels and follow us if you like what we're doing!
We're here to support Steemit and the wider Steem community as a whole, so we'd love any feedback, thoughts, or suggestions that you may have.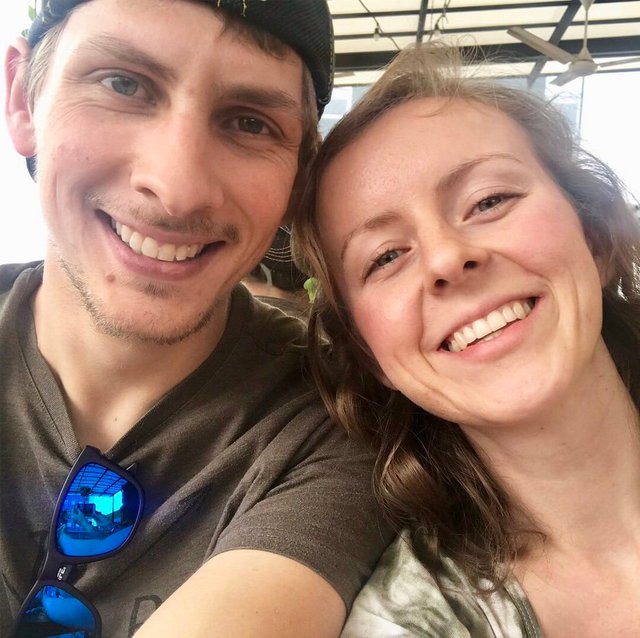 ---
Curious to learn more about us? Check out @wadepaterson's 20 Questions with TangerineTravels.